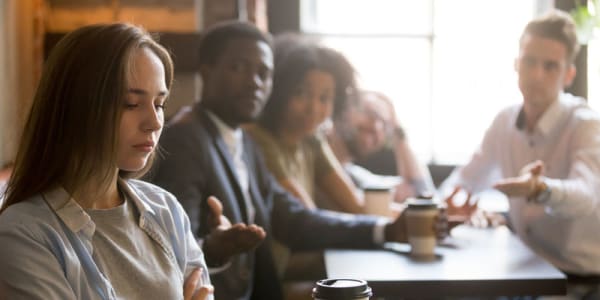 That's not what I meant!
Why do I sometimes do things that unintentionally hurt others or make things difficult for them?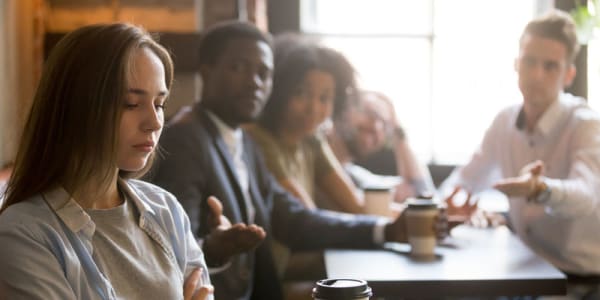 I saw my friend's face fall and realized what I'd done…spoken without thinking about how my actions would affect others.
I can be completely oblivious of the effect that my actions have. My reactions, my attitude, the way that I see things—these things might actually be making it very difficult for people around me. Maybe people "put up with me" quite a bit, just because I haven't thought about the consequences of what I'm doing!
This phenomenon is common to all human beings and it can be explained. I was born with a nature, or a "way of being," and since the fall, that nature is contaminated by sin. Paul describes this: "I know that in me (that is, in my flesh) nothing good dwells; … I find then a law, that evil is present with me, the one who wills to do good." Romans 7:18,21.
Causing unintentional harm
It's because of this "flesh," in which nothing good dwells, that actions which are sometimes quite unconscious for me, can cause so much harm and difficulty for others. I'm not talking about intentionally being harmful with my words or actions. I'm thinking about things like being stubborn; I don't really see the harmful effect being "stuck in my ways" has on those around me. Or maybe I brag and boast and unintentionally put someone else down. Maybe I stress out about something and this really affects the atmosphere and the people I'm working together with. Even when I post or send a message and afterward realize that I really did it to impress.
What should I do if I sin without knowing it?
"I didn't mean it like that. That's not how I meant to come across …" Clear communication and apologizing to others when appropriate is good, but there's something else that is even more important. In 1 John 1:5-7, it says, "God is light and in Him is no darkness at all. … But if we walk in the light as He is in the light, we have fellowship with one another, and the blood of Jesus Christ His Son cleanses us from all sin." And in 1 Peter 2:9: "But you are a chosen generation, a royal priesthood, a holy nation, His own special people, that you may proclaim the praises of Him who called you out of darkness into His marvelous light."
These verses talk about "walking in the light," and this means that the ugly things that dwell in my nature little by little become more and more clear and visible for me so that I can cleanse them out. How does this happen? It happens by being humble: admitting the way it is with myself and by relying on God for help. "God resists the proud, but gives grace to the humble." James 4:6. This grace is light to see things clearly—as they really are—and help to cleanse them out in my life – even before they come out and become things that harm others. As a disciple, my interest is in being free from my flesh, and so I actively think about how I can do things better.
I make the choice to overcome
I also have to be aware that even though I have a flesh, and as a result don't do everything perfectly—or as perfect as it could be, at least—I can't let myself be accused for this. Satan tries everything to rob me of my hope and to fill me with doubt and despair, but the truth is that God knows that I have a flesh in which nothing good dwells, and that He cares about all the choices I make as I receive light over how I am.
"There is therefore now no condemnation to those who are in Christ Jesus, who do not walk according to the flesh, but according to the Spirit" Romans 8:1. As I receive more and more light from God over the things that dwell in my nature (or flesh)—stubbornness, boasting, a lack of patience and love, seeking to please people, etc.—I do not need to walk according to the flesh (allow those sins to rule my life), but instead, I can walk according to the Spirit and overcome when I am tempted by the sin in my flesh. (Galatians 5:16-25).
"Walk in the Spirit, and you shall not fulfill the lust of the flesh." Galatians 5:16. It is incredibly wonderful that I have these promises and that I can become the exact opposite of a burden and difficult—I become more and more of a blessing to others, able to help them and have good, encouraging, words to give.
Scripture taken from the New King James Version®, unless otherwise specified. Copyright © 1982 by Thomas Nelson. Used by permission. All rights reserved.