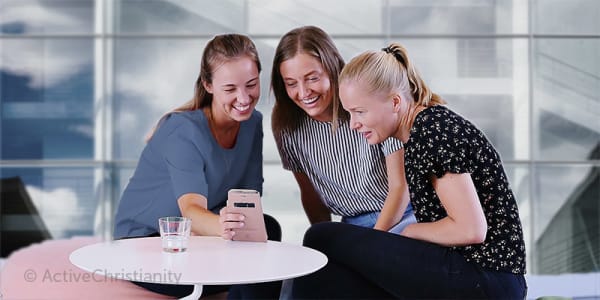 8 essential Bible verses with 8 epic promises
These words of Jesus give us a lot to think about and work with!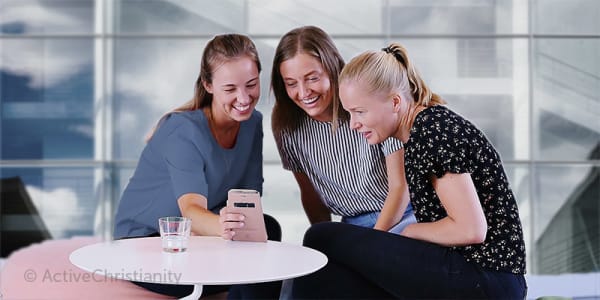 In His "Sermon on the Mount," Jesus delivered to the disciples what are known as "the Beatitudes." Eight verses with incredible promises for those who live according to them! These eight Bible verses are foundational in Jesus' teaching on what it means to be a Christian.
The Beatitudes explained
Blessed are the poor in spirit
"Blessed are the poor in spirit, for theirs is the kingdom of heaven." Matthew 5:3.
To be poor in spirit means you have the same acknowledgement that Jesus had: "I can of Myself do nothing. … I do not seek My own will but the will of the Father who sent Me." John 5:30.
Poverty of spirit shouldn't be confused with being timid or shy. It does mean that you long to be like Jesus, the Master, but you see how incapable you are of doing that on your own. You don't know how to "perform what is good," as Paul says, even though that is what you want with all your heart. (Romans 7:18.)
This poverty will cause you to turn to God to find out His will in every single decision you make, before you open your mouth, before you make a judgment. It makes you teachable and ready and willing to receive instruction from God through His Holy Spirit. A glass that is empty can be filled. When you are poor in spirit, then God can fill you with His riches – the virtues of Christ. Then you get the kingdom of heaven within you, and others around you also experience it!
Read more here: 20 examples of what it means to be poor in spirit
Continue reading below ↓
Like what you're reading?
Blessed are those who mourn
"Blessed are those who mourn, for they shall be comforted." Matthew 5:4.
Are you tired, not just of the consequences of your sin, but also that it keeps happening? Do you mourn over the fact that your desire to be good does not always come forth in what you do and say? How can you be "filled with the oil of gladness?"

"For godly sorrow produces repentance leading to salvation, not to be regretted; but the sorrow of the world produces death." 2 Corinthians 7:10. Godly sorrow comes when we see our true nature in the light of the Word of God and see how short we fall in relation to divine nature – God's nature.
The comfort that Jesus offers to all who mourn with a godly sorrow is that the sin that they repent over can come to an end in their lives. Isaiah 61:2-3 says that Jesus came with glad tidings: "To comfort all who mourn, to console those who mourn in Zion, to give them beauty for ashes, the oil of joy for mourning."
Are you broken-hearted over your inadequacy to be genuinely good to others? Do you see how far you are from living the life described in the Bible? Do you grieve that you are bound and are a prisoner of the sin that dwells within you? If you can answer yes, you will be comforted because your godly sorrow will produce repentance, which leads to action, to obedience and, ultimately, to salvation – to life.
This is why it is written in Ecclesiastes 7:3, "Sorrow is better than laughter, for by a sad countenance the heart is made better." Your mourning will be replaced with the oil of joy and gladness. (Isaiah 61:3, Hebrews 1:9.)
Blessed are the meek
"Blessed are the meek, for they shall inherit the earth." Matthew 5:5.
Does being meek sound unappealing to you? Do you think it means being a pushover, or a "doormat?"
That is far from being true! Jesus was meek, and you could never describe Jesus as a pushover.
To be meek means that you stop putting yourself first and make doing God's will your first priority. It means that you make sure that you are not filling yourself with so many other things that you can't hear or see how He is guiding you. It means you take the time to read in the Bible and to pray so that you find out how to live for Him. When you get to know His will then you can always do the right thing.
Meekness doesn't mean that you are a weak and timid doormat. It does mean that you get your strength from God, not from yourself, to be quiet when you should be quiet, and bold when you need to be bold.
Meekness is one of the fruits of the Spirit, and you get it when you are obedient to do God's will. Meekness makes you wise.
This is how Jesus lived, and if we follow His example and also live this way, then we will be heirs together with Him! What a great promise to look forward to!
Read more here: Meekness is not weakness
Blessed are those who hunger and thirst for righteousness
"Blessed are those who hunger and thirst for righteousness, for they shall be filled." Matthew 5:6.
Those who hunger and thirst for righteousness are those who admit their need for it – they acknowledge their own emptiness. In other words, they see that in the situations of life they do not have it within themselves to do things righteously. However, they have a longing to do and speak what is right in every situation, just as their Master did. This causes a hunger and thirst – a need for righteousness.
As long as you have this hunger, then, according to Jesus' own words, you will be filled. As long as you don't become satisfied with your own abilities and human strengths, God can fill you with His virtues. "He has filled the hungry with good things, and the rich he has sent away empty." Luke 1:53.
This truth is underlined in Philippians 4:19: "And my God shall supply all your need according to His riches in glory by Christ Jesus." These are glorious words for anyone with a need for what is good, pure, and perfect – those who desire it, those who hunger for it. All of their need will be filled! Not just somewhat, but according to God's riches!
Read more here: You CAN live an abundant life!
Blessed are the merciful
"Blessed are the merciful, for they shall obtain mercy." Matthew 5:7
As undeserving recipients of God's mercy, nothing else would be fitting than that we ourselves show unreserved mercy and compassion for other people. Indeed, we are commanded to be merciful as God is merciful! Our greatest example in this is Jesus Himself, who took upon Himself human nature, giving His life to open a way of eternal salvation for us.
Are you merciful to others? Are you slow to judge and quick to love? Do you pray for others instead of condemning them? Do you forgive seventy times seven, as Jesus tells us to? Can you also open your heart to others, friends and strangers alike, and learn to love selflessly, as you have been loved?
When you faithfully overcome all things that are contrary to mercy – suspicion, judgement, hardness, condemnation, malice, etc. – then you will gain mercy as an indwelling fruit of the Spirit. It becomes a very part of your nature. That in itself makes you a blessed person.
"Therefore be merciful, just as your Father also is merciful. Judge not, and you shall not be judged. Condemn not, and you shall not be condemned. Forgive, and you will be forgiven. Give, and it will be given to you: good measure, pressed down, shaken together, and running over will be put into your bosom. For with the same measure that you use, it will be measured back to you." Luke 6:36-38.
Read more here: 38 Bible verses about mercy and compassion
Blessed are the pure in heart
"Blessed are the pure in heart, for they shall see God." Matthew 5:8.
Your heart becomes pure when you put off the old man and put on the new man. It's the work of a moment, when you repent and give your heart to Jesus. From this moment on you don't fight to become pure, but you fight to keep your heart pure.
It's one thing to see the outward immorality of the world today, and to keep yourself pure from that. But there is much more to having a pure heart. You must keep yourself pure from all the lusts in the flesh. Envy, selfishness, hatred, bitterness, greed, pride, etc., also make the heart impure. It is these sins that we fight against, as God reveals them to us in our own nature. Being tempted to these sins, and even unintended manifestations of these sins in thoughts or words does not make your heart impure. It is when you willfully choose to give in to temptation and are unwilling to cleanse yourself from these sins that your heart is tarnished.
Sin and impurity come between you and your ability to see God. If there is some conscious sin or impurity that clings to you, that you are not willing to overcome, then you cannot see God. But when all impurity, all of your own lusts and desires are overcome as you receive light over them, then you shall see God.
With a pure, thankful heart you see God in everything. You see Him in the trials, you see Him in the blessings, you see Him in the everyday details of life, you see Him in the big situations. This is truly blessed! And someday you will stand before Him with a pure heart and a clean conscience and see Him as He is! (1 John 3:2.)
Read more here: What is the heart?
Blessed are the peacemakers
"Blessed are the peacemakers, for they shall be called sons of God." Matthew 5:9.
A prerequisite for being a peacemaker is humility. You don't think you are great in your own eyes. You have no demands on the others. You are not conceited, therefore making others have a hard time with you. You have no need to defend your own positions or opinions, so therefore you don't argue with others. You are flexible and willing to change so it is good for the others. You don't count your own will as anything worth preserving.
"If it is possible, as much as depends on you, live peaceably with all men." Romans 12:18.
The only thing you do not try to make peace with is sin. But even then, your battle is not with people, but against "principalities, against powers, against the rulers of the darkness of this age, against spiritual hosts of wickedness in the heavenly places." (Ephesians 6:12.) It is only in overcoming sin that peace is found. Giving in to the lusts of the flesh does not lead to peace. Giving in to things like jealously, arrogance, suspicious thoughts about others, getting offended, selfish ambition, self-indulgence, gossip, etc., leads to unrest for yourself and those you interact with. But overcoming these lusts leads to peace from the demands of the flesh. The fruit of the Spirit that grows where the lusts of the flesh have been overcome is full of peace. When these fruits grow in you, you will spread peace like a river around you.
In Isaiah 9:6, Jesus is called the Prince of Peace. Those who have also learned to make peace are worthy to be called sons of God, together with Him.
Read more here: Constant peace from the Lord of peace
Blessed are those who are persecuted for righteousness' sake
"Blessed are those who are persecuted for righteousness' sake, for theirs is the kingdom of heaven. Blessed are you when they revile and persecute you, and say all kinds of evil against you falsely for My sake. Rejoice and be exceedingly glad, for great is your reward in heaven, for so they persecuted the prophets who were before you." Matthew 5:10-12.
When you persist relentlessly in doing righteousness, without yielding an inch, being faithful to Christ in everything, you are greatly blessed. It shouldn't matter what people say or do to you. Especially in this increasingly ungodly world, those who practice righteousness and don't give an inch to the spirits of this present age may be mocked, persecuted, and falsely accused for their faith. Righteousness according to the word of God above all else, regardless of the consequences, is the attitude of all true disciples. Regardless of what happens to you on earth, yours is the kingdom of heaven. God will repay you, and more, for your faithfulness.
Scripture taken from the New King James Version®, unless otherwise specified. Copyright © 1982 by Thomas Nelson. Used by permission. All rights reserved.