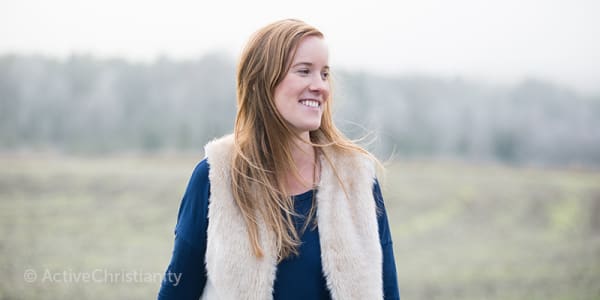 The better of two miracles
Michelle experienced two miracles one day. And she knew which one was the most valuable.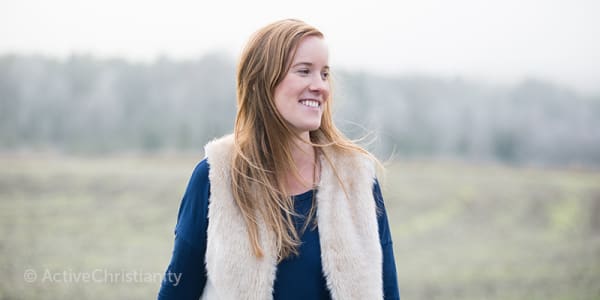 After a nice evening out, a good friend and I were chatting and listening to music as we drove home. I put on my left blinker and merged into the left lane to pass a semi-truck. I was halfway alongside when suddenly he put on his own left blinker and started merging into me. In that second I knew with certainty: He doesn't see me, he's going to hit my car.
I didn't have a chance to think, but something told me: Brake. Turn left. There was a road barrier to our left. Swerving, I thought: We will crash anyway, but at least the semi-truck won't hit us too. Incredibly, right at the moment we swerved there was a utility road connecting the two sides of the highway. We drove directly onto this, swiping a barrier pole which cracked the windshield. I was able to brake normally and stop safely. The truck never saw us, finished merging and continued driving. We looked at each other in the quiet. The windshield was the only damage.
The first miracle
As we continued driving, shock came as we realized what a miracle it was that we survived. The utility road somehow appeared when I swerved, there were no cars behind mine when I braked, and the pole merely cracked the windshield. The situation had been totally out of my control; it wasn't because of smart or quick thinking that we were able to avoid an accident. My friend and I both believe that Jesus watches out for us in all situations, and He did so at that moment.
It's hard to believe in something we can't explain. A miracle places the credit in someone else's hands, although we can't prove it or understand how and why. I wanted to accept the situation with simple thankfulness instead of questioning how it could be possible. God had a plan for my life—it wasn't time for me to die.
Then the practical details started to come into focus. How much will the damage cost? Will insurance cover it? What will the police say? I started to get stressed and it bothered me, because I knew how unlikely it was to come out of such a dangerous situation without any personal injury. I still wanted to be thankful but couldn't shake the worrying thoughts.
Continue reading below ↓
Like what you're reading?
A more significant miracle
It struck me then that God revealed one miracle so that I could recognize a second, more significant one. I was just saved from serious injury, maybe even death and already I was tempted to doubt that Jesus would take care of me. However, I live according to my Christian faith, that Jesus also fought and defeated His own temptations and made it possible for me to do the same. The reason I'm alive is because I'm called to fulfill this purpose.
Sometimes it's not easy to think of doubt and anxiety as a temptation or sin. Almost everyone in the world worries about something. For human beings it seems natural to have these feelings. The more anxious I am, the more power that feeling has over me. How can I change? There is a helpful verse that says, "For whatever is born of God overcomes the world. And this is the victory that has overcome the world-our faith." 1 John 5:4. I had to overcome my thoughts of doubt and anxiety with faith that Jesus would continue to lead me in all my situations.
I know the only way to overcome these thoughts is to pray for help and peace in all situations, and take up a battle against anxiety and other temptations. Jesus is ready to help all those who ask. It doesn't necessarily seem impressive until one can personally experience the relief and comfort it brings to escape from difficult burdens. Being obedient in faith to God's Word can make me a new person. That is a true miracle!
"Now faith is the substance of things hoped for, the evidence of things not seen…" Hebrews 11:1
I can't prove or see my miracles, but my renewed faith in God's Word, and the power it gave me to defeat doubt and anxiety in that situation are evidence enough that both happened.
This post is also available in
Scripture taken from the New King James Version®, unless otherwise specified. Copyright © 1982 by Thomas Nelson. Used by permission. All rights reserved.