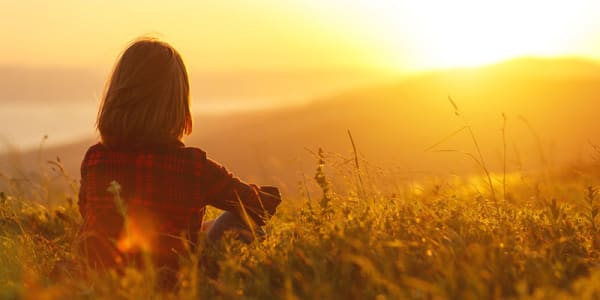 The bride of Christ
The bride of Christ is the crowning glory of His work and love. Who is she?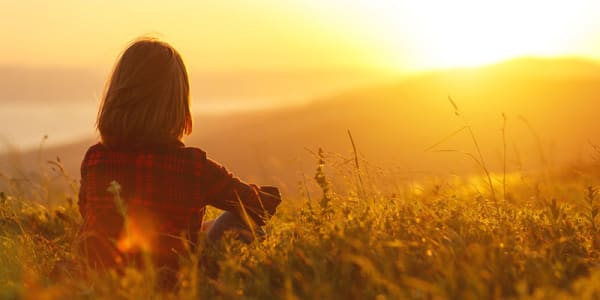 What could satisfy Jesus' heart?
Jesus did not consider equality with God a thing to be grasped. Before He came to our world, He always rejoiced before the face of God, and His delight was with the sons of men. There were, no doubt, myriads of angels and abundant beauty and wonder on the other side in eternity which we here cannot even imagine; but nothing of all that could satisfy Jesus' heart. His delight was in the sons of men. (Philippians 2: 5-7; Proverbs 8:22-31.)
When God had created all things, He said they were very good. He created the first man, Adam, whom He put into the Garden of Eden to care for it. You would think that Adam would have been quite content there, but that was not the case. God understood this better than Adam. "And the Lord God said, 'It is not good that man should be alone; I will make him a helper comparable to him.' … And the Lord caused a deep sleep to fall on Adam ... He took one of his ribs, and ... the rib which the Lord God had taken from man He made into a woman, and He brought her to the man. And Adam said, 'This is now bone of my bones and flesh of my flesh …'" Genesis 2:18-23.
Adam had felt this lack for a long time, which is why he cried out, "This is now bone of my bones," etc.
Continue reading below ↓
Like what you're reading?
The beloved and faithful
bride of Christ
The second Adam, Jesus Christ, feels just the same. He is longing for His bride, who is bought at a great price. This bride will be taken from among the children of men. To win her, He forsook His heavenly glory and came down to where His beloved bride dwelt. Not only did He come down here, He had to take upon Himself the same flesh and blood we have and become like us in all things. This was so that He could go through the veil, which is His flesh, and open the way upon which His bride would walk in order to come to Him from the corruptible into the incorruptible and eternal. (Hebrews 2:14; Hebrews 10:19-20.)
Christ manifested faithfulness when He walked on earth, and now His desire is that His bride will be just as faithful in the days of her flesh. This is the way that we become one flesh with Christ. "This is a great mystery, but I speak concerning Christ and the church." Ephesians 5:32. The man is to forsake his father and mother and be joined to his wife, and the two shall become one flesh. The bride not only receives from the Spirit of Christ, she lets the Spirit lead her so that she presents her body to God as a living sacrifice that is well pleasing to Him. They become one flesh. (Ephesians 5:30-32; Romans 12:1.)
Partakers of the
divine nature
We have been born from above of incorruptible seed by the word of God which lives and abides forever. (1 Peter 1:23.) This same word nourishes us and we grow by it. We begin as a child, and then we grow up to be a pure bride for Christ. This pure bride is for Christ what Eve was for Adam. The difference is that this is a heavenly relationship, while our first parents' was earthly.
There are virgins without number. (Song of Solomon 6:8.)This means there are many who have not become mature, and therefore Christ is not able to woo them. The bride of Christ is a mature woman whose very nature expresses a divine love. She is "sick of love." "Sustain me with cakes of raisins, refresh me with apples, for I am lovesick," she cries out. Song of Solomon 2:5.
A bride is not thinking of gifts or rich delicacies. Her thoughts and care for herself have vanished. She only sees the bridegroom! "But my own vineyard I have not kept. Tell me, O you whom I love, where you feed your flock, where you make it rest at noon." Song of Solomon 1:6-7. She does not entrust herself to just anyone. She is a spring shut up, a fountain sealed. (Song of Solomon 4:12.) She chooses rather to suffer in the flesh than to reveal her secrets to anyone other than her bridegroom. She is what she is: the epitome of what a human being can attain. By the grace of God, she has partaken of the divine nature. (2 Peter 1:4.)
This article has been translated from Norwegian, and was first published with the title "Bruden" ("The bride") in the periodical Skjulte Skatter (Hidden Treasures) in January, 1912.
© Copyright Stiftelsen Skjulte Skatters Forlag | ActiveChristianity
This post is also available in
Scripture taken from the New King James Version®, unless otherwise specified. Copyright © 1982 by Thomas Nelson. Used by permission. All rights reserved.