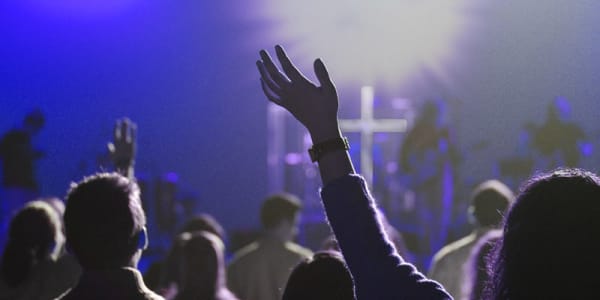 The secret behind experiencing constant revival
Why do Christian revivals stagnate?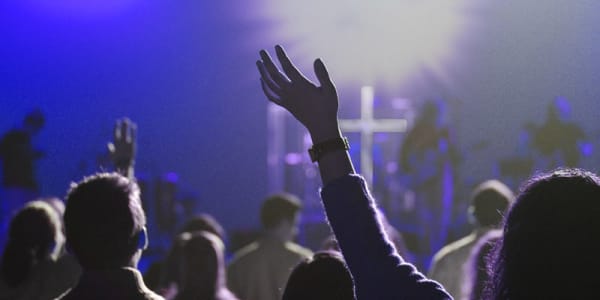 Pray for revival! We need revival! It is quite common to hear such expressions in Christian assemblies. Many see the need for their faith to be revitalized and for the Holy Spirit to do a tremendous work in them.
There's no doubt that revivals, or spiritual awakenings, are extremely important for Christians. They are ignited by God Himself and used to turn our hearts and minds back to Him. Revivals bring life and vitality. God's Holy Spirit is extremely active during a revival and, when taken seriously, a revival can accomplish a lot.
Revivals that lose power
Still, we see time and time again that most religious revivals stagnate. They begin in power, but after some time each one dies down, the effects are no longer visible, and yet another revival is necessary.
We can get a better picture of this when we look at one of the biggest religious revivals recorded in history, known as "The Great Awakening." This revival swept through Protestant Europe and British America in the 18th century, driving thousands of people to seek out a personal relationship with God. The whole movement lasted for about 20 years before dying off. It was followed by another revival, "The Second Great Awakening," in the 19th century. And yet another in the late 19th century and early 20th century, which some historians argue should be considered a "Third Great Awakening."
But, why is that? If revivals are ignited by God, why do they stagnate?
Continue reading below ↓
Like what you're reading?
Do you walk in the Spirit?
Perhaps one of the most notable things about a Christian revival is the presence of the Holy Spirit. During a true spiritual revival, the Holy Spirit speaks powerfully, working to stir us to action in our Christian lives. The working of the Holy Spirit during a revival is usually so strong that people are deeply moved, both spiritually and emotionally.
Unfortunately, there can be a great danger in such a time if we allow ourselves to indulge in our own feelings and excited emotions without taking heed to what the Spirit is actually speaking. Paul writes, "And those who are Christ's have crucified the flesh with its passions and desires. If we live in the Spirit, let us also walk in the Spirit." Galatians 5:24-25. It isn't enough for us to "live in the Spirit" alone, enjoying the feelings and atmosphere that a revival often provides. We also need to be obedient to what the Spirit works in our hearts, mainly (as the Bible puts it) that we crucify our flesh with its passions and desires.
This means that we deny ourselves, or give up our own will, lusts and desires, so that God's will can be accomplished in our lives. We make a conscious decision to do God's will in every situation, even when it means that we won't get "our way." This is walking in the Spirit: that we are obedient to God's Word and will in our lives.
The three witnesses
In 1 John 5:7-8 it is written, "For there are three that bear witness in heaven: the Father, the Word, and the Holy Spirit; and these three are one. And there are three that bear witness on earth: the Spirit, the water, and the blood; and these three agree as one." If we are living a Christian life in truth, then we should have the Spirit, the water and the blood as witnesses. They should testify of the life that we live.
The Spirit is the Holy Spirit, who manifests Himself in power in our own lives and spurs us on toward perfection. (John 16:14-16) When we walk in the Spirit and obey His promptings, He testifies that our lives are pure and upright, giving us spiritual authority. The water represents the cleansing that has taken place in us, a washing away of impurity as a result of God's forgiveness. (1 John 1:9) And the blood represents the sacrifice that has taken place in our own lives, testifying to the fact that we also suffer with Christ and give up our own self-will each day. (2 Corinthians 4:10-11)
Many people come to the witness of the water, but never come to the witness of the Spirit and the blood. It is absolutely vital that we come to the testimony of the blood in our lives, that we live in obedience to God and His Word. Without the testimony or witness of the blood in our lives, without personal sacrifice and obedience, revival will soon die down. And, without obedience to the Spirit, we can never attain to the witness of the Spirit. He will have to withdraw from our life, causing revival to stagnate. How can we expect God's Spirit to continue to work powerfully in us, if we are not obedient to Him?
Personal revival
It isn't God's intention that Christian revival should stagnate. In fact, He desires that we experience personal revival every day in our inner man. "Therefore we do not lose heart. Even though our outward man is perishing, yet the inward man is being renewed day by day." 2 Corinthians 4:16.
Revival is maintained by walking in the Spirit, by being obedient to God's Word, and by "fighting to bloodshed" in our struggle against our self-will, or indwelling sin. (Hebrews 12:4) If we are obedient to God's Word and Spirit in our daily life, it is clear that revival will never stagnate in our lives!
This doesn't mean that we will always have all of the feelings and experiences that have been known to accompany an outward revival. But, it does mean that we can be awakened to God's will each day. Instead of becoming "dull of hearing" to what the Spirit is working, we can be stirred to action every day, quickened to accomplish God's good and perfect will.
Scripture taken from the New King James Version®, unless otherwise specified. Copyright © 1982 by Thomas Nelson. Used by permission. All rights reserved.