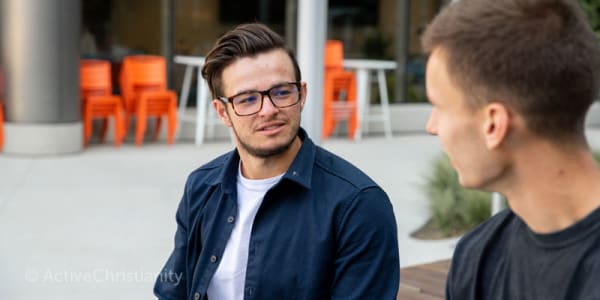 The simple secret to staying humble
This verse is like a contract between me and God: "God resists the proud, but gives grace to the humble."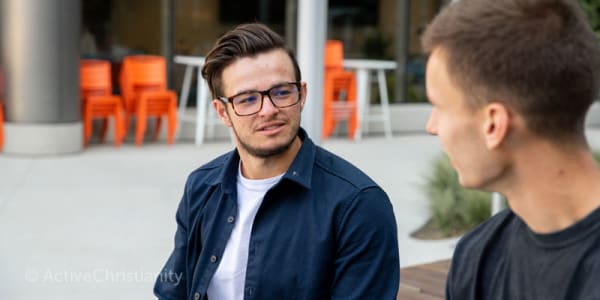 "God resists the proud, but gives grace to the humble." 1 Peter 5:5-6. What does this actually mean in my everyday life?
Personally, I have found that I am constantly and consistently way too high up in my own thoughts. Here are some example narratives that might go through my head: "I am correct; I know my way is the right way." "That person really needs to stop and listen to my point of view right now." "Why do they always do or say this or that? It just shows they're thinking about it all wrong." I can get so absorbed in these so-called normal, natural thoughts, that it is difficult for me to see that they all show how proud I actually am!
I have shortcomings
"For I know that in me (that is, in my flesh) nothing good dwells …" Romans 7:18. The Bible tells us that every single human being has been born with a nature, also known as a flesh, and Paul recognizes in his letters that nothing good can come from that nature.
We will meet things in our flesh that are against God's will. For example, the lust for money, power, or success in this world are opposite to God's will, which is to go the way downward. (Matthew 11:28-30.) Or things that are more obviously against His will, like anger, irritation, and harsh judgements or criticism of others. Although it is normal to have these thoughts and tendencies, Paul writes in Romans 7 that he hates these things when he sees them. Since Paul's whole desire was to do only God's will, this chapter gives us some insight into this struggle. But we're not stuck in this! Jesus opened a way for us, and Paul further writes, "Therefore, brethren, we are debtors – not to the flesh, to live according to the flesh. For if you live according to the flesh, you will die, but if by the Spirit you put to death the deeds of the body, you will live." Romans 8:12.
God's Spirit speaks to us as a still, quiet voice, and points out areas in our lives that do not line up with what it actually means to be a Christian. Once God points out these things to me and I can see them more clearly, I can then do something about them. I can pray to God for help to choose to disagree with these thoughts that are motivated by my own will and desires and instead choose to do God's word and what I know to be His will; this is, ultimately, what it means to humble myself. As I keep walking on this way, I become more and more free from my own will, desires, and tendencies – which I hate because they are contrary to what God wants.
To me, this all means that I need to submit to God and wait on Him. I can't go around with proud and exalted thoughts about myself if I understand that "within me, that is within my flesh, nothing good dwells." Of course, this doesn't mean that I should be discouraged or depressed about this either, since that certainly isn't God's will for me. Instead, God wants to do a complete miracle within me- showing me areas that need to change, and giving me all the grace and help I need to break free from those things. To be humble means that I submit to God during this entire process, trusting the way He works with me to show me these different areas, and trusting in Him to give me all the grace and help I need to do things differently.
Continue reading below ↓
Like what you're reading?
Others have shortcomings too
As time goes on, I realize that there is a lot in my flesh that is not well-pleasing to God. I begin to realize just how incredibly patient, long-suffering, and merciful God has been with me! Paul writes, "There is therefore now no condemnation to those who are in Christ Jesus, who do not walk according to the flesh, but according to the Spirit." Romans 8:1. I also have to show this same attitude of mercy and compassion to others.
It might seem obvious to me that what other people are doing or saying is wrong and I might immediately think I know how they should fix it, but God's Spirit doesn't work like that. Instead, He teaches me to be patient and bear with others' shortcomings with longsuffering, humility and mercy. This is why we are given the simple commandment from the Sermon on the Mount, "Judge not, that you be not judged." Matthew 7:1-2. Jesus said these perfect words that were so full of wisdom, and just imagine how much more peaceful the world would be if everyone took these words to heart and did them! Meanwhile, the Spirit does show me my own shortcomings, my impatience, my judgmental thoughts and pride, and He shows me the way to overcome them.
In my situations, I need to draw a circle around myself and focus on my own sanctification, first and foremost. Then if I see things in others, and am able to address them out of complete and total love, it can be a blessing for me to say something. But it is a different matter if I am only uncovering their shortcomings and mistakes out of irritation or annoyance or high-mindedness.
In general, pride can be a very hidden thing. I notice it in how I think about myself, how I think about others, and how much room I give God to work in my life. But this verse is like a contract between me and God: "God resists the proud, but gives grace to the humble." If I don't really give things a second thought and just continue going around with all these thoughts that I recognize as pride, then God will resist me. This is an incredibly dangerous thing, for God to withdraw His grace from my life, because I haven't been willing to humble myself. But if I submit to God in everything – recognize that He is my head and my leader, has given me everything, and will give me all the help I need – then I absolutely will get grace over my life! I am so excited to go further on this simple way!
This post is also available in
Scripture taken from the New King James Version®, unless otherwise specified. Copyright © 1982 by Thomas Nelson. Used by permission. All rights reserved.