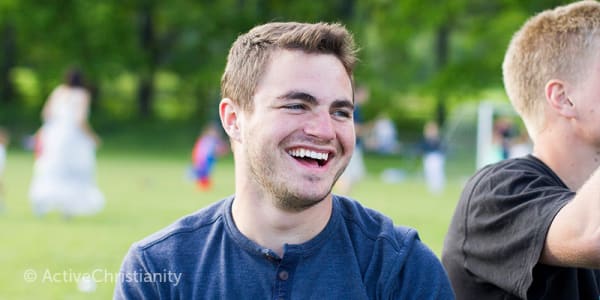 This is why transformation is the most glorious of God's promises
The most important part of God's gospel to us can be described in this one word: transformation.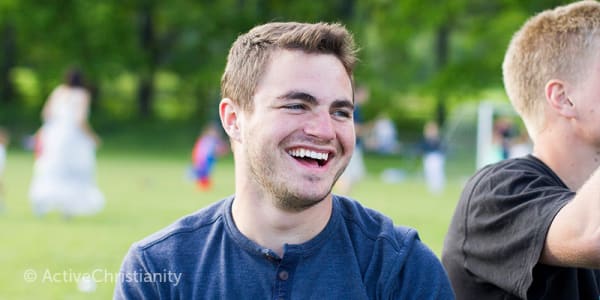 The most important part of God's gospel to us can be described in this one word: transformation.
God's greatest longing for us is that we can be transformed from our sinful human nature, and partake of His glorious, perfect divine nature. This means that our very nature, our very thoughts and inclinations can be transformed. We can go from absolute sinful wretches to perfect vessels of God's glory and goodness! There is no greater gift that exists in all of creation.
"…by which have been given to us exceedingly great and precious promises, that through these you may be partakers of the divine nature, having escaped the corruption that is in the world through lust." 2 Peter 1:4.
The way to transformation
Transformation to the image of Jesus Christ comes at a cost. Attaining to divine nature requires the sacrifice of my old nature. That is why Jesus says that "narrow is the gate and difficult is the way which leads to life, and there are few who find it." (Matthew 7:14) It's because there are so few who are willing to give up their old human nature.
It is impossible to begin this lifelong process of transformation without first acknowledging that my human nature is worthless, awful, and stained by sin. I have to have that cry in my heart, "Oh, wretched man that I am!" (Romans 7:24) I have to feel the hurt and the lack that comes by realizing that I cannot serve God in the condition that I'm in. My nature can't even be "improved." I have to become a completely new creation. (Galatians 6:15)
And when I have become saturated with that poverty of spirit, when I have recognized and accepted that nothing good dwells in me (Romans 7:18), then I am ready to start trading in my old nature for a new nature. Then I am ready to begin on this way, to really start my life of transformation.
And God will show me that way.
Transformation comes bit by bit by putting my old sinful nature to death. In my diverse situations I come into during the day I find that my impatience, my jealousy, my anger, my selfishness, my lust, and my pride show themselves in me. By denying these thoughts and refusing to let them fester and grow, I put them to death. (Colossians 3:5) I offer it up to God and let Him transform that piece of me. That's another step on the narrow way.
So when a sinful thought comes up, for example when I sense that there is a feeling of jealousy in me, then I can refuse to accept that. Refuse to let it grow! Thoughts of jealousy are as different from God's nature as the night is from the day! It takes nothing less than a miracle to be transformed from such sinful thoughts to divine nature. I cry out to God to save me from my sin and I pray that He will give me the strength to put it to death! I pray that He will transform me.
And the Holy Spirit gives me the power to put that sinful thought to death. And when it is dead God gives me a tiny piece of divine nature in its place. I go through the fire and become purified. Even in that seemingly insignificant situation I am partaking of those most precious promises and partaking of the divine nature, eternal life! God is performing a miracle in me. What an incentive to be faithful!
"In this you greatly rejoice, though now for a little while, if need be, you have been grieved by various trials, that the genuineness of your faith, being much more precious than gold that perishes, though it is tested by fire, may be found to praise, honor, and glory at the revelation of Jesus Christ." 1 Peter 1:6-7.
Continue reading below ↓
Like what you're reading?
Daily transformation
The opportunities are there every single day for me to be transformed. And if I don't find them then I am living in vain! If I don't recognize the sin in me and put it to death, then I am going about my day with the wrong goal in mind!
Transformation is a daily occurrence, not some magical spell that God will do way down the road when I am older. If I am the same person today as I was yesterday, then how can I expect to be a completely transformed person at the end of my life?
I may not notice today that I am such a vastly different person than I was yesterday. Often the changes are small. And there's a long way to go. But if I can't see my transformation from day to day then I can look back a week. Or a month. Or six months.
And when I can see that I have become more patient, that I have become more loving, that I have become more godly than I was before, then I am filled with an abundant joy! When I can look at my life and see that from all the times I have put impatience to death then it has actually become easier for me to be patient now. I am changing. I am becoming transformed.
The glorious end goal
My end goal with my life is that I am transformed as much as possible into the image of Christ. That I have been filled as much as possible with godly nature.
Then when I am with other people they experience only joy and peace and love and patience emanating from me. Jesus was a human being while He was here on earth, and was tempted like any other human being, but He battled against sin and never gave in. A transformation took place in Him, and He could say, "Those who have seen me have seen the Father." (Luke 2:52; John 14:7-10; 1 Peter 4:1)
Because Jesus always obeyed His Father, He never gave in to any of the inclinations of His human nature and throughout His life all His reactions were divine. A battle against sin was raging on the inside, but the people around Him saw the Father in Him.
That is my goal as well! That is my longing! That is my one and only desire while I'm here! I too want to say that, "He who has seen me has seen the Father." I too want to come to that godly nature.
And by God's grace this is really possible.
This post is also available in
Scripture taken from the New King James Version®, unless otherwise specified. Copyright © 1982 by Thomas Nelson. Used by permission. All rights reserved.