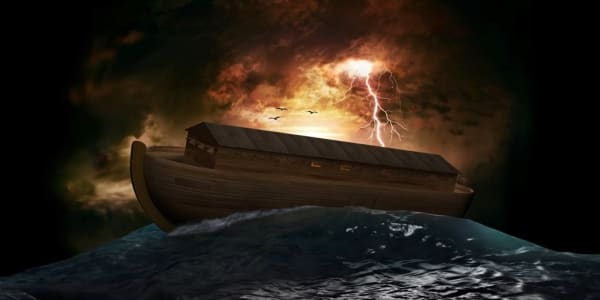 Today's ark
What significance does the story of Noah's ark have for us who live thousands of years later?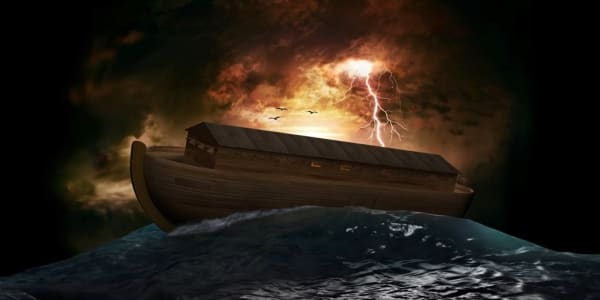 You may have learned the story of Noah's ark as a child: A God-fearing man, in obedience to God's voice, built a huge boat to spare his family from the wrath that God sent over the earth in the form of a flood. How thankful Noah and his family must have been during those 40 days of rain, that he had been obedient to God's warnings! What significance does this story have for us who live thousands of years after Noah?
Genesis 6:5 explains why God's wrath came over the earth in Noah's time: "Then the Lord saw that the wickedness of man was great in the earth, and that every intent of the thoughts of his heart was only evil continually."
In Romans 1:18-19, we can see what this great wickedness of man is: "For the wrath of God is revealed from heaven against all ungodliness and unrighteousness of men, who suppress the truth in unrighteousness, because what may be known of God is manifest in them, for God has shown it to them."
In other words, God is pleased with those who seek to walk faithfully according to the understanding of what is true and right that He has given them. On the other hand, God's wrath is kindled against those who repeatedly go against the truths He has manifested to them. In Ecclesiastes 7:29, Solomon noted the tendency of mankind to stray from the truth: "Truly, this only I have found: That God made man upright, but they have sought out many schemes."
Continue reading below ↓
Like what you're reading?
Is there an ark that we can enter into?
God has also clearly warned us in numerous places in the Bible that His wrath will come over the earth again, though never in the form of a flood. Is there an "ark" that we can enter in order to be spared as Noah and his family were spared?
For those who long to live a true and upright Christian life, the answer is yes!"For God did not appoint us to wrath, but to obtain salvation through our Lord Jesus Christ." 1 Thessalonians 5:9. Jesus bids us to come into the modern day ark: "As the Father loved Me, I also have loved you; abide in My love. If you keep My commandments, you will abide in My love, just as I have kept My Father's commandments and abide in His love." John 15:9-10. Choosing to live a life of faithfulness to the Word of God places us safely within today's ark.
However, as human beings, even after we give our life to Christ, we are tempted to do and say things that are contrary to what we know to be God's will. For example, we can be tempted to lie about a mistake we made in the workplace, gossip about others, or cheat in money matters. Yet in Christ, there is the power to escape that which causes God's wrath to occur and to live a life that is pleasing to the Lord.
God's Word gives us power
In 1 Corinthians 10:13, we have this promise: "No temptation has overtaken you except such as is common to man; but God is faithful, who will not allow you to be tempted beyond what you are able, but with the temptation will also make the way of escape, that you may be able to bear it." If we seek God with all of our hearts, He will fulfill this word in our lives.
God's Word also gives us clear instructions for how to get the power we need to overcome our sinful nature:
– In Psalms, David writes about hiding God's Word in our hearts, which can help us resist when we are tempted to sin. (Psalm 119:10-11)
– In Hebrews, we are exhorted to seek Him in prayer to receive help in temptation. (Hebrews 4:15-16)
– In his first letter, John encourages us to have fellowship with others who also have a mind to overcome sin. (1 John 1:7)
– In Luke, Jesus tells His disciples, "If anyone desires to come after Me, let him deny himself, and take up his cross daily, and follow Me." Luke 9:23.
Safe within the ark
By living such a life in Christ, we will escape the wrath that God will send over the ungodly, just as Noah and his family did. How good and safe it will be within this ark amid all the varied times that come over our lives and over mankind!
"As His divine power has given to us all things that pertain to life and godliness, through the knowledge of Him who called us by glory and virtue, by which have been given to us exceedingly great and precious promises, that through these you may be partakers of the divine nature, having escaped the corruption that is in the world through lust." 2 Peter 1:3-4.
This post is also available in
Scripture taken from the New King James Version®, unless otherwise specified. Copyright © 1982 by Thomas Nelson. Used by permission. All rights reserved.