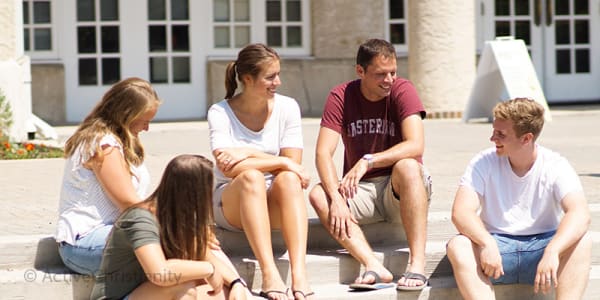 This is a key to getting unity and harmony in your relationships
Relationships of all kinds can be broken and fall apart if this is lacking…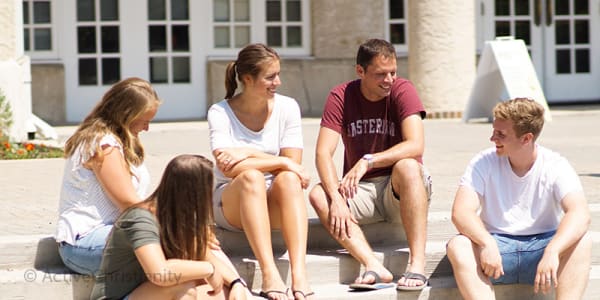 David writes in Psalm 133:1: "Behold, how good and how pleasant it is for brethren to dwell together in unity!" God commands a blessing where there is unity: eternal life. (Psalm 133:3)
How do we get true Christian unity?
To have true Christian unity, everyone has to be willing to lay down their own life. And to preserve true Christian unity, everyone needs to continue to lay down their own life. How good and pleasant it becomes when this happens. Children, young people, and adults alike flourish and grow in this environment.
True unity grows out of lowliness of mind; humility. Then there is grace and blessing over what one does. When individuals don't judge or make demands on the others, but are busy with working out their own salvation – finding what it is in their own lives that needs to be made right. (Philippians 2:12)
It is a work to develop unity in any relationship, and to keep "the unity of the Spirit in the bond of peace." It's done in the virtues of Christ: "In all lowliness and gentleness, with long suffering, bearing with one another in love." (Ephesians 4:1-6) There is no greater love than to lay one's own life down for another. This means laying down my own egotistical ideas, opinions, and demands that lead to pride, offence, envy etc. This means humbling myself and seeking the other's best instead of my own selfish ambition. If we are rooted and grounded in this love, then our relationships will thrive, and fellowship will be the result. (Ephesians 3:17-21)
Lowliness of mind
We see just the opposite in the world today – in politics, sports, entertainment, and even in religious denominations. Here there are highly educated, gifted, physically capable people, but in spite of all of that, they can't build unity and peace. James gives us the answer for this when he writes that "where envy and self-seeking exist, confusion and every evil thing is there." James 3:16. Driven by things such as the love of money or honor, they seek their own. Nothing gets built; they only tear down. People blame, criticize, backbite, judge, undermine each other. They want to rule and dominate others; and in their high-mindedness they use themselves as a measuring stick for how others should be.
In Paul's letter to the Philippians, he exhorts them to: "… fulfill my joy by being like-minded, having the same love, being of one accord, of one mind. Let nothing be done through selfish ambition or conceit, but in lowliness of mind, let each esteem others better than himself." Philippians 2:1-4. And in Romans 12:3 he writes: "For I say, through the grace given to me, to everyone who is among you, not to think of himself more highly than he ought to think, but to think soberly, as God has dealt to each one a measure of faith." If all people were to heed these exhortations, then the result would always be true Christian unity.
King David was a good example of humility and lowliness of mind. As the King of Israel, David could have had his hands in everything. Instead, his testimony was, "My heart is not haughty, nor my eyes lofty. Neither do I concern myself with great matters, nor with things too profound for me." Psalm 131:1. How good and edifying it is when we stay within our own boundaries. Unity is preserved in lowliness of mind.
Exhortations that lead to unity
Some other exhortations that Paul gave the Romans that will always lead to unity if followed are:
"In honor, giving preference to one another." Romans 12:10.
"Distributing to the needs of the saints, given to hospitality." Romans 12:13.
"Rejoice with those who rejoice, weep with those who weep." Romans 12:15.
"Be of the same mind toward one another. Do not set your mind on high things, but associate with the humble. Do not be wise in your own opinion." Romans 12:16.
"Therefore let us pursue the things which make for peace and the things by which one may edify another." Romans 14:19.
"Let each of us please his neighbor for his good, leading to edification." Romans 15:1-16.
Everyone comes from different backgrounds, and we all have different personalities and natures. There are Greek, Jew, circumcised, uncircumcised, barbarian, Scythian, slave and free, all in different stages of development; but Christ is all and in all. (Colossians 3:11) Jesus prayed that we could be one, just as He and the Father were one. He has given us the tools to make this a reality: God's Word. (John 17:20-22) We can pick up our cross, deny ourselves, and follow Jesus in His humiliation. Then we will learn that true Christian unity can be a reality in all of our relationships.
Scripture taken from the New King James Version®, unless otherwise specified. Copyright © 1982 by Thomas Nelson. Used by permission. All rights reserved.