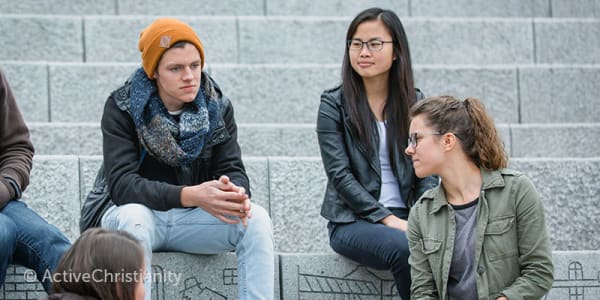 The truth about Romans 7 – doing what I do not want to do
Romans 7:14-25 does not describe a non-believer, or a believer that is living according to the flesh. It describes a victorious disciple.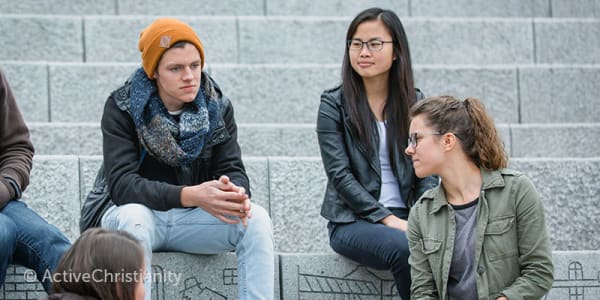 It says in Romans 7:15, "For what I am doing, I do not understand. For what I will to do, that I do not practice; but what I hate, that I do."
What Paul is saying here can seem a bit strange – why would you do what you do not understand? But Paul is not speaking about willfully committing sin (consciously giving in to the desires of the flesh). Because when you willfully commit sin, you know and understand quite well what you are doing.
Romans 7:23 – "Another law in my members"
Paul was living a crucified life. He was not serving the law of sin with his mind. (Romans 7:25) To the extent that he had light*, he delighted in the law of God in the inward man. (Romans 7:22) That meant that he delighted in love, in goodness, in mercy – that was his attitude of mind. In those areas where he had received light, he crucified sin in his body. His mind that was serving God stopped these sinful desires.
However, there were many areas in Paul's life where he had not yet received light. Here he was taken captive by the law of sin in his flesh, so that he did things that he hated. "But I see another law in my members, warring against the law of my mind, and bringing me into captivity to the law of sin which is in my members." Romans 7:23.
Someone who is willfully committing sin is not doing what he hates, because his mind approves of it. When desire has conceived, it gives birth to sin. Conception takes place when we consent to the desire with our mind – then sin is born. (James 1:14-15) Such a person is serving the law of sin with his mind.
Paul was not writing about this kind of sin in Romans 7. He was serving the law of God with his mind, but at the same time, sin that was still present in his flesh would manifest itself without his approval – he was serving the law of sin with his flesh. These reactions from the flesh could come as thoughts or feelings that he had to battle down (temptation), or as actual actions or words, which never passed his consciousness as a temptation. He received light about these later, realizing they weren't according to God's will, and therefore something he hated (deeds of the body).
The law is spiritual, but Paul found that he was carnal, sold under sin. With his mind he served God, but he also noticed that nothing good dwelt in his flesh. (Romans 7:18) So, with his flesh he couldn't do anything other than to serve the law of sin. His mind (which served God) was against his flesh (which served sin), and this created an opposition of will in his body. (Romans 7:23)
"But now it is no longer I who do it but sin that dwells in me." Romans 7:17. It wasn't Paul (his conscious mind) who did the things he hated, but it was sin that dwelled in him (his flesh). (Romans 7:17) He hadn't seen it; he hadn't received light over it. That is why he exclaims, "Oh wretched man that I am! Who will deliver me from this body of death?" Romans 7:24.
Continue reading below ↓
Like what you're reading?
The mindset of a
disciple
Paul answers his own question: "I thank God – through Jesus Christ our Lord!" Romans 7:25. Before Jesus overcame and left us with an example to follow, it was not possible for mankind to completely overcome all sin in the flesh. But Jesus has now given us the Holy Spirit, who can show us the way through the flesh.
Like Paul, when we have repented and begun to serve God, we have a new mindset, and it is no longer we who serve sin. What comes from our flesh is not done willfully.
When we are in Christ Jesus and serve the law of God with our mind, there is no condemnation if we do the things we hate. (Romans 8:1) We aren't condemned for being tempted (thinking thoughts or having feelings enticing us to sin), nor for actions we may have done which haven't passed our conscious mind first, so we could make a choice.
Even so, it is written that we need to put to death or mortify these "deeds of the body" by the Spirit, and then we will live. (Romans 8:13) Here it is a matter of being a servant of the Spirit. The Spirit will point out our sin – He will lead us to the whole truth and give us the power we need to overcome. If we are faithful and obedient to the Spirit's leading, we get to see and overcome more and more of our sinful human nature as time goes by.
We cannot be more perfect, or serve God more at a given moment, than to the degree that we have received light. But we need to walk in the Spirit, which means acting according to the light that we receive. Then we will get to see more of that flesh, more of that body of sin that is to be destroyed as time goes by. We count ourselves dead to sin (Romans 6:11), so when a new area is revealed to us in God's light, that sin is also crucified. Then we are disciples of Jesus, denying ourselves and taking up our cross daily. (Luke 9:23-24)
This is a glorious way to walk on! We should not feel bad when God gives us more light and we get to see our sin in this light, but we should rejoice and be happy. Now we can do something about it! Now we can put to death the deeds of the body by the Spirit. (Romans 8:13; James 1:2-3) It is not the Spirit that does it for us; we need to do it by the Spirit. Then we enter into sanctification – more and more liberation as our body of sin gets destroyed little by little and is replaced by a new creation – the virtues, the life of Christ, divine nature! (Romans 6:5-6; 2 Corinthians 4:10-11; 2 Corinthians 5:17; 2 Peter 1:3-8)
*To get light – Getting light means that the Holy Spirit gives you revelation over something. For example, you can get light over your own sin and see that you are selfish, proud, etc. It can also refer to getting more insight (revelation) in the Word of God. (Psalm 119:130)
Scripture taken from the New King James Version®, unless otherwise specified. Copyright © 1982 by Thomas Nelson. Used by permission. All rights reserved.