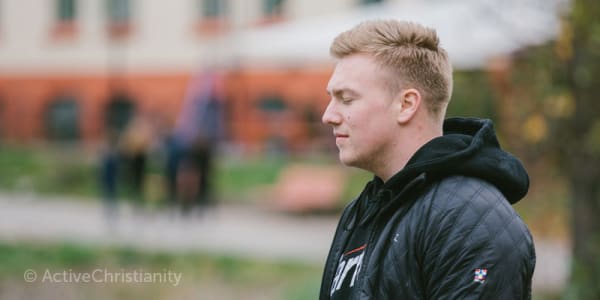 What does it mean to fear God?
How can we believe that God loves us, and at the same time, that we should fear Him?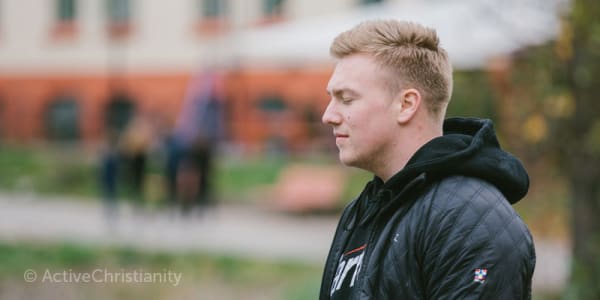 Over and over in the Bible we are exhorted to fear God, to have the fear of the Lord, to live in godly fear. But why should we fear God? Isn't God love? Yet, 1 John 4:18 clearly tells us that: "There is no fear in love; but perfect love casts out fear, because fear involves torment. But he who fears has not been made perfect in love."
How can we believe that God loves us, and at the same time, that we should fear Him?
Reverence and awe for God
Godly fear isn't the same as fear of a tyrant, or a dictator. We don't need to fear His anger, unless we fear punishment due to a bad conscience and impenitent heart because of sin. (Romans 2:5-9)
To fear God is absolute reverence and awe for an Almighty God, the Creator of all things. In the Bible we get a few glimpses into heaven, and we see the heavenly creatures worship Him around His throne continually, crying out "Holy, holy, holy!" and covering their faces. This Almighty God has called me by name to serve Him, and He is working in me so that I can be saved to be with Him for eternity. This should cause an inexpressible love and gratitude and reverence to grow and increase in my heart!
This causes us to fear to sin against Him, because we want nothing else in this world than to be pleasing to Him, and to bring honor to His name. We fear to cause Him sorrow or grief, knowing how incredibly wretched sin is, how much God hates it, and how much it hurts Him when we sin.
"And now, Israel, what does the Lord your God require of you, but to fear the Lord your God, to walk in His ways and to love Him, to serve the Lord your God with all your heart and with all your soul, and to keep the commandments of the Lord and His statutes which I command you today for your good?" Deuteronomy 10:12-13.
"The fear of the Lord is to hate evil; pride and arrogance and the evil way and the perverse mouth I hate." Proverbs 8:13.
Continue reading below ↓
Like what you're reading?
To fear God is:
To have the proper reverence and awe for Him, so we do whatever is required of us to serve Him. (Psalm 89:7; Hebrews 12:28-29)
To stand before His face in all we do in order to be pleasing to Him, without allowing ourselves to be influenced by wanting the good opinion of people. (1 Peter 1:24-25)
To know that we don't give account to anyone but God for our actions.
To fear to act against His will.
To fear to dishonour Him with our actions. This will make sure that we act righteously and with love and goodness to our fellow man.
To fear to misrepresent Him or His Word in the world.
To fear to take the weight and importance of what God has called us to, and the ministry He has given us lightly.
A hatred for sin; a seriousness about how enormously sinful it is. (Romans 7:13)
To love Him with all our heart, all our soul, and all our strength, and to keep His commandments. (Deuteronomy 6:4-5; Deuteronomy 10:12-13; Matthew 22:36-38)
Without godly fear:
If we don't fear God, we will not take sin seriously enough. The consequences of sin are enormous. In God's righteousness, even when we have been forgiven for our sins, we still have to reap the results of having committed sin. (Galatians 6:7-8) It is true that God is immeasurably full of grace and long-suffering for us, and that Jesus died for our salvation, so that our sins are forgiven when we repent of them. And we certainly need this, as sanctification and freedom from sin are a process that we are in. But to use that as an excuse for sin would show a lack of godly fear; a lack of love for God. In fact, this is the very reason we fear and love God:
"If You, Lord, should mark iniquities, O Lord, who could stand? But there is forgiveness with You, that You may be feared." Psalm 130:3-4. When we weigh our words and actions on the scales of godly fear, then we gain wisdom and understanding and virtue, because then we learn and do God's will. A lack of godly fear leads to us doing our own will. This disregard for God makes us foolish and does not lead to any kind of spiritual growth.
If we truly fear God, this brings us into a deep personal love relationship with God. It is written: "You shall worship the Lord your God, and Him only shall you serve." Luke 4:8. This relationship we have with Him will be carried on into eternity.
"Therefore, since we are receiving a kingdom which cannot be shaken, let us have grace, by which we may serve God acceptably with reverence and godly fear." Hebrews 12:28.
"Let us hear the conclusion of the whole matter: Fear God and keep His commandments, for this is man's all." Ecclesiastes 12:13.
This post is also available in
Scripture taken from the New King James Version®, unless otherwise specified. Copyright © 1982 by Thomas Nelson. Used by permission. All rights reserved.