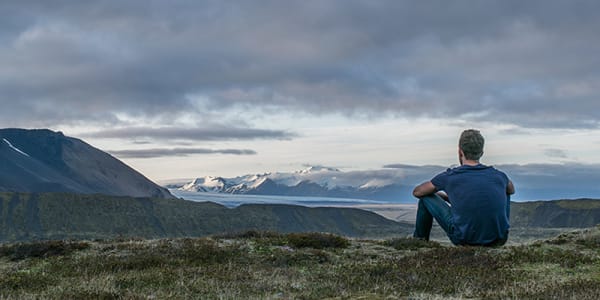 Tempting God: Is that really a thing?
Jesus said it. But what does it mean to tempt God? Could I be guilty of that?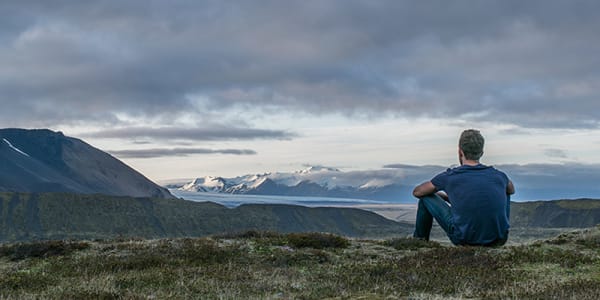 "It is written again, 'You shall not tempt the Lord your God.'" Matthew 4:7.
"You shall not tempt the Lord your God," was Jesus' firm reply to Satan in the wilderness when He was tempted to throw Himself off a cliff so that God could save Him. It was also written in the Old Testament as one of the commandments that Moses gave to the Israelites. But what does it mean to tempt God?
What does it mean to tempt God?
We are each born with a conscience, an "inner voice," which acts as a guide to tell us what is right and wrong. Even as children, we can sense when we have gone against that inner voice.
However, if we purposely do what we know is wrong and go against our conscience, still expecting God to bless us and forgive us over and over for things we know to be wrong, then we are tempting Him.
In the Old Covenant, God promised to bless the Israelites if they kept the commandments, but He also promised that a curse would be over them if they did not follow the laws He gave them. (Deuteronomy 30:19.) The Israelites were free to choose whether blessing or cursing would come, and they often chose to break the laws, turning away from God in their hearts. Yet they still expected to be blessed with earthly blessings!
It is so easy to have this attitude. I want God's blessing over my life; to have a good life. But I also want to live for myself a little bit, to do things my way and give in to the desires of my flesh. Maybe it's hanging out with some friends that I know aren't good for me, being afraid to speak up against something I know is wrong, or going places where I know that I shouldn't be. I allow myself to do things that I know are wrong. Perhaps I think it isn't so serious, because I am good "most of the time," and "surely God wants me to be a normal person and enjoy myself." Or maybe I even go so far as to think "I will just ask to be forgiven after and everything will be OK." When I have this attitude, then I am tempting God because I want His blessing and yet I continue to willfully sin.
That kind of attitude is actually just pride and arrogance, which causes God to resist me! What a horrible thought, to be resisted by God – that's a true curse! But if I choose to rather humble myself and give up my own lusts and desires so that I am doing His will over my own, then He will pour out His grace over me. That is truly to be blessed by Him! (James 4:6; 1 Peter 5:5.)
Read more here: What is true humility?
Making the right choice
In John 8:12, Jesus said, "He who follows Me shall not walk in darkness, but have the light of life." If I go against what I know is right, then I am willfully walking in darkness and God cannot bless me. In fact, a curse will come over me. But if I truly love Jesus, and want to please Him in everything I do, then I will walk in the light as He did. This means that when I have a choice to make, I choose to do what I know is right because I don't want to disappoint Him. It will cost me something to lose my own life – my own will, desires, thoughts, etc. – for His sake. But when I do this, I get peace in my heart because I know that even if no one else saw my sacrifice, I am well-pleasing to God and His blessing is over me. (Matthew 10:39.)
It is written about Jesus that He "loved righteousness and hated lawlessness," and this is also the way God has always had it. (Hebrews 1:9.) His eyes go over the whole earth, looking for those who have a longing to be righteous even where no one sees, because of a love for Him. (2 Chronicles 16:9.)
"Go and sin no more"
In the wilderness, Jesus used God's word to overcome Satan. In His life here on earth He also made it possible for us to: "Go and sin no more." John 8:11.
When I have this mind, that I really want to please God in everything, then He gives me the Holy Spirit, who will enthusiastically strengthen me so that I can overcome sin! Just as much as He hates sin, God loves us and He wants us to experience His blessing over our lives. He has promised that when we offer everything to Him, then He will pour His blessing over us so much that there will not be room enough to receive it! (Malachi 3:10.) This blessing is not just in earthly things, but much more for victory and freedom from sin, and the promise is that we will partake of the great and precious promises that God has given us! (2 Peter 1:2-4.)
Read more about the promises God has given us: 25 motivating Bible verses about the promises we have to look forward to
The Bible is full of promises for those who keep God's commandments, but there are also consequences for those who choose not to do what they know is right. When He gave the commandments, God gave the Israelites a choice and He also gives us this choice now. "I have set before you life and death, blessing and cursing; therefore choose life …" Deuteronomy 30:19. May we be awake to see the opportunities God gives and to humble ourselves before Him, so that His blessing can be over our lives!
Scripture taken from the New King James Version®, unless otherwise specified. Copyright © 1982 by Thomas Nelson. Used by permission. All rights reserved.