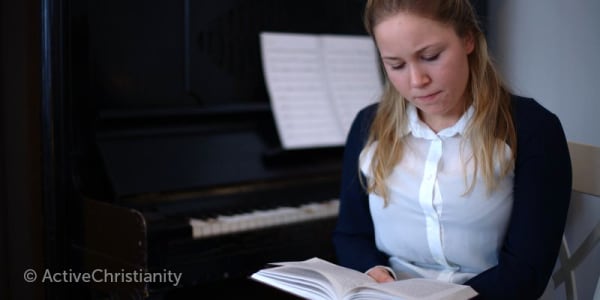 What does the Bible really mean by "believing?"
Believing is more than an acknowledgement that the Bible is true.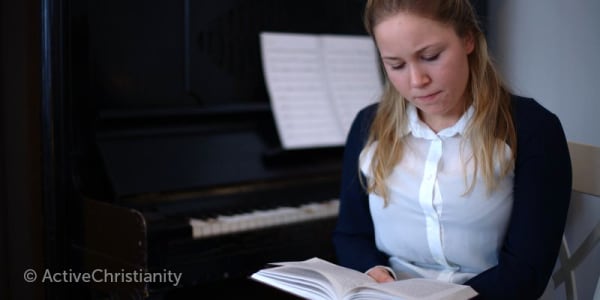 When you truly believe in the Bible, it will drive you to action! Belief is not a passive feeling.
Believing is more than an intellectual acknowledgement that the Bible is true. Believing is also more than having confidence that the Scriptures are divinely inspired. To truly believe means to have faith that God is alive, is active, and is keenly interested in me today.
"But without faith it is impossible to please Him, for he who comes to God must believe that He is…" Hebrews 11:6. Here it is written that God is, not that God was! Read Hebrews, Chapter 11, and you will get insight into how the heroes of faith in the Old Testament overcame tremendous obstacles and severe difficulties through their faith. They served a living God who helped them in amazing ways.
Believing is not passive.
Faith in God compels me to action, as it's written in the last part of Hebrews 11:6 "…and that He is a rewarder of those who diligently seek Him." The heroes of faith diligently sought God and were very active in their faith: "By faith Noah, being divinely warned of things not yet seen, moved with godly fear, prepared an ark…" Hebrews 11:7. We too, today, must diligently seek God by reading, believing and simply obeying His Word and having faith that He will reward our diligence.
How does God reward those who diligently seek Him? There are many examples throughout the entire Bible. For example, read 2 Peter 1:4, and you will see that God has "…given us exceedingly great and precious promises…" and that through these promises "you may be partakers of the divine nature, having escaped the corruption that is in the world through lust."
Continue reading below ↓
Like what you're reading?
A precious promise
Partaking of divine nature is a phenomenal reward and is not some mystical thing. Divine nature is simply the fruit of the Spirit: love, joy, peace, longsuffering, kindness, goodness, faithfulness, gentleness, and self-control which are listed in Galatians 5:22-23. Another way of describing divine nature is the life of Jesus, which can be manifested in our mortal flesh. (2 Corinthians 4:11)
Once again, diligence and obedience are required if we are to partake of these fruits of the Spirit. We must "escape the corruption that is in the world through lust." 2 Peter 1:4. We must "always carry about in our body the dying of the Lord Jesus…" 2 Corinthians 4:10. The process by which we escape this corruption, including the sin within ourselves, and experience being filled with the fruit of the Spirit, is the essence of the New Testament.
Through their living faith, the heroes of the Old Testament experienced God's mighty power to destroy their enemies and foes. In the New Testament, God has done something far more glorious: He has destroyed sin in the human nature in Jesus' flesh. (Romans 8:3) God didn't force Himself on Jesus; rather, Jesus Himself believed and obeyed God in all His life's situations.
Jesus has overcome, and He has made it possible for you and me to overcome in the same way. (Revelation 3:21) He can save us to the uttermost!
"Jesus said to him, 'If you can believe, all things are possible to him who believes.'" Mark 9:23.
This post is also available in
Scripture taken from the New King James Version®, unless otherwise specified. Copyright © 1982 by Thomas Nelson. Used by permission. All rights reserved.