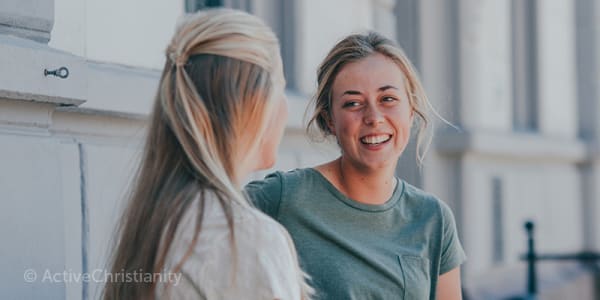 Are Christians supposed to always be happy?
Is happiness something Christians should strive for? It depends on your definition of happiness.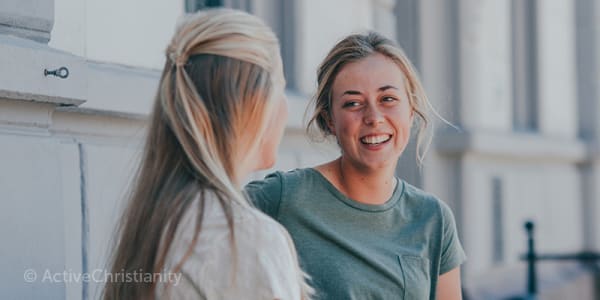 We can ask ourselves the question: Is it a requirement that a Christian should be happy? Is it wrong to feel sad if you are a Christian? Many say that it's wrong to suggest that a Christian should always be happy.
That's because we normally equate this word with our human feelings and emotions, when actually, a Christian life should not be lived on the basis of feelings at all, but on the basis of faith!
I can feel sad about the state of the world. I can be sorrowful because of loss. And at the same time I do not have to lose my faith and confidence that God has His hand over my life and that He will cause all things to work together for my very best. With His power I can overcome anything that would cause me to lose my peace, my hope, my contentment, my joy in my spirit. If I'm waiting to feel like I'm on cloud 9, as the expression goes, then maybe I'll wait forever. But do I have this deep anchor of faith that when in God's hands, then all is as it should be? Is that not the truth of what happiness is? Let's see what the Bible says: "Happy is he who has the God of Jacob for his help, whose hope is in the Lord his God." Psalm 146:5.
Read more here: Soul vs. spirit: What is the difference
Continue reading below ↓
Like what you're reading?
What is happiness?
Happiness, as most people think of it, tends to be externally triggered and is based on other people, things, places, thoughts and events. But what if it wasn't? What if it was a deep foundation of trust in God? A rock on which I can stand, regardless of external triggers, other people, things, places, thoughts and events. A choice that I make, over and over in life. A choice that I am not able to make in my own strength, but that I can make using the power of the Holy Spirit. Again, the Bible says: "He who heeds the word wisely will find good, and whoever trusts in the Lord, happy is he." Proverbs 16:20.
We all experience that we come into situations in which we are "shaken." Is it wrong to suggest that someone should be happy even though something painful has happened in their life? Or that they should be happy even when dealing with depression and other illnesses? It is wrong if you equate happiness with good feelings. But it is not wrong if happiness is not just a human emotion, but an established confidence in God and His love for me; a deep spiritual rest and certainty. It is written, "Rejoice always." 1. Thessalonians 5:16. That doesn't mean to rejoice that the painful thing has happened, but to rejoice that I know that God's hand is over me regardless of what has happened. To know that I can lean on Him, that He will bear me up and hold me in His hand through the hard times, through the trials, through the sorrows.
Happiness is not an absence of sorrow or grief. Jesus was "a Man of sorrows and acquainted with grief." Isaiah 53:3. Yet He was "anointed with the oil of gladness, more than His companions," because He loved righteousness and hated lawlessness. (Hebrews 1:8-9.) If I have the same love for righteousness and hatred for sin that He had, then I too will be anointed, and I will be glad in my spirit. "But let the righteous be glad; let them rejoice before God; yes, let them rejoice exceedingly." Psalm 68:3.
Don't confuse happiness with pleasure
Because neither is happiness the fulfillment of my natural, human passions and desires. In fact, these lead to emptiness, dissatisfaction, and ultimately, misery, after what is described as the "passing pleasure of sin" is over. Happiness should not be confused with pleasure: enjoyment or satisfaction derived from following one's selfish desires. It is through overcoming these passions and desires – the sin in my flesh – that I get happiness deep in my spirit.
"Do not lay up for yourselves treasures on earth, where moth and rust destroy and where thieves break in and steal; but lay up for yourselves treasures in heaven, where neither moth nor rust destroys and where thieves do not break in and steal." Matthew 6:19-20. Knowing that something eternal and unfading is awaiting me after a life of faithfulness, even through trials, sorrows, and grief, gives me this deep internal joy that has nothing to do with good "feelings." I have "… an inheritance incorruptible and undefiled and that does not fade away, reserved in heaven for you." 1 Peter 1:4.
Being able to love in a situation that in former times caused offense, bitterness, or wrath brings genuine gladness into the heart.
Being able to be at peace in a situation that in the past would have caused anxiety, fear, and turmoil brings genuine gladness into the heart.
Being able to turn our eyes away from things that used to bind us brings genuine gladness into the heart.
Being able to serve and give when we used to be full of laziness and selfishness brings genuine gladness into the heart.
This post is also available in
Scripture taken from the New King James Version®, unless otherwise specified. Copyright © 1982 by Thomas Nelson. Used by permission. All rights reserved.