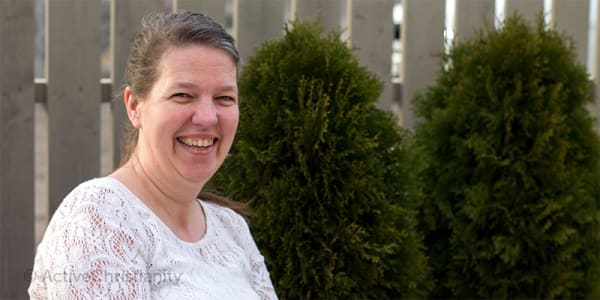 What good is salvation?
What if there was a lot more to salvation than you thought?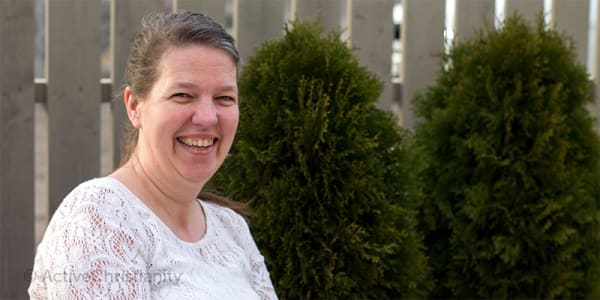 Have you ever wished you could take back something you said? Undo deeds that were provoked by anger? Have you ever wished you could change the way you think or the way you act? Maybe you have simply resigned yourself to the thought that "this is how I was born and I'll just have to learn to live with it!"
Perhaps you're thinking now, "Salvation? I've tried that – I've asked to be saved, had my sins forgiven. But I still think and act in the same way as before! What good is salvation?"
What would you do if you heard that there is a way out – a way to become truly good in your thoughts, words, and deeds? What if you heard that it is possible for you to become a new person, a new creation? "Therefore, if anyone is in Christ, he is a new creation; old things have passed away; behold, all things have become new." 2 Corinthians 5:17. All of this is possible and there is one word for it – salvation!
The cycle of sin and forgiveness
The forgiveness of sins is an enormous gift we can receive free of charge, because of Jesus' death. It is a gift of grace that we have not deserved, and when you sincerely choose to live for God, repent, ask to be forgiven your past sins, and become reconciled with God, you immediately receive a "clean slate." But how will you manage to keep this slate clean?
If you continue in the same thoughts, words and deeds as before, this slate will soon become dirty and you will once more find yourself in need of forgiveness. Many Christians have resigned themselves to living in this unending cycle of having their slate wiped clean, only to dirty it up again, simply because they have not found the way to break out of it.
However, Jesus' disciples have been called to a deeper salvation than the one obtained through Jesus' death (the forgiveness of sins). "For if when we were enemies we were reconciled to God through the death of His Son, much more, having been reconciled, we shall be saved by His life." Romans 5:10. It is the life that Jesus lived while He was a man that His disciples follow.
Continue reading below ↓
Like what you're reading?
Salvation requires action!
The dictionary defines salvation as an act of saving, protecting or delivering. In other words, you have to take action to get to the end result! It isn't enough just to want to be saved; you need to be willing to do what God requires to be saved – to turn from the wide path that leads to destruction to the narrow way that leads to eternal life.
In James 1:22 it's written to "… be doers of the Word, and not hearers only …" There are many other verses in the Bible that use words such as: flee, pursue, lay hold of, put off, fight, etc. All words of action; all words that clearly show you must be a doer in order to change and come out of sin and become a "new creation in Him."
Acknowledge that you need help
As you begin on this way, you will quickly come to realize that on your own, you are unable to change anything, unable to break out of this endless cycle of forgiveness, sinning, forgiveness, sinning. Let this drive you to humble yourself and seek help. You will become completely reliant on God. God waits eagerly to help those who have come to the place where they admit that they cannot manage to do God's will in their own strength.
Be honest with yourself: "Yes, I do get angry easily. Yes, I am jealous that my friend has a better job, better grades, more friends, or better looks. Yes, I have impure thoughts. Yes, I said those words to hurt someone because I don't like them." If you can't even overcome these seemingly petty things, how will you ever be victorious in the really big trials?
Once you look sin straight on and acknowledge that you need help, you can begin to change! This process of change is the deeper salvation through Jesus' life – what the Bible calls sanctification (being made holy). When you hate all those things you find in yourself, you can get power through God's Word and prayer to stop them in their tracks.
Work out your own salvation
When this hatred for sin comes into your heart, then you will begin to watch during every hour of the day. As soon as you are tempted, you must go to action! This is what it means to "work on your own salvation with fear and trembling." Philippians 2:12. Turn your thoughts to God's Word; cry out to God for help to say "NO!" Then you can stop the thoughts before they enter your heart or the words before they pass over your lips. You need to do this each and every time you are tempted.
"Let us therefore come boldly to the throne of grace, that we may obtain mercy and find grace to help in time of need." Hebrews 4:16. The time of need is before you have sinned – don't let the temptation become sin!
When you take it this way, you will find that God's promise of becoming a new creation begins to take place in you. The "old things" pass away, and all things become new. You become more and more free from your human tendencies and reactions – free to serve God with your whole heart, and free to bless the others with your life!
As you progress on this way of salvation, life will become more like heaven on earth and you will experience a taste of eternity! You will experience that what is written in Hebrews 7:25 will become a personal reality: "Therefore He is able to save to the uttermost those who come to God through Him … " You will partake of a deeper salvation!
This post is also available in
Scripture taken from the New King James Version®, unless otherwise specified. Copyright © 1982 by Thomas Nelson. Used by permission. All rights reserved.