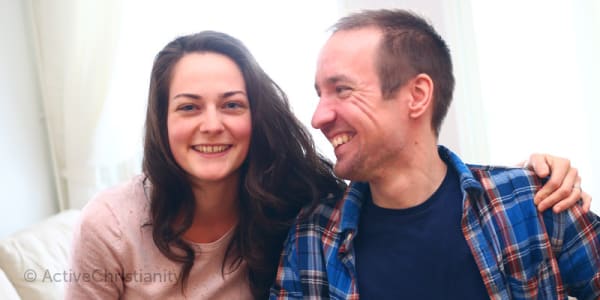 What happens to faith when tragedy strikes?
Lydia and Jouni were in their early 20s and had been married for barely a year when their lives were turned completely upside down and their faith in God was tested to its limits.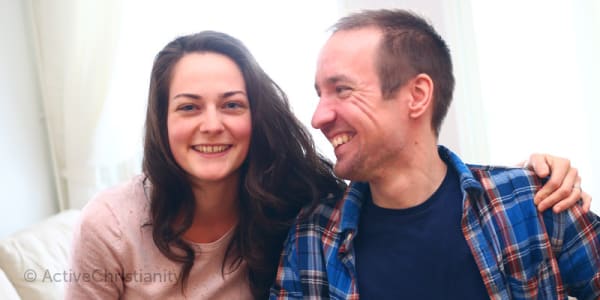 It was exactly on the date of our first wedding anniversary when Jouni started to lose sensation in his toes. We were living in Finland for the summer and he had just gotten a good job as a crane operator and it was good pay; we needed the money to fund the last year of my university course back in England.
We went to see the doctor three times and they didn't think it was serious; maybe just a trapped nerve. However, we kept going back because other symptoms started appearing. Finally, after about a fortnight, Jouni was barely able to walk unassisted so he was rushed in to have an MRI. I remember the doctor coming and taking us into his office. He explained that they had found a tumour in his back; they didn't know if it was malignant or benign, so we would need to travel to a hospital in another city for a biopsy.
When we arrived at the hospital in Tampere the doctors there decided the situation was too serious for any tests. Any attempt at finding out the grade or type of cancer could cause it to spread. It would be a long and difficult operation and there was no guarantee that Jouni would survive, let alone walk again.
I remember sitting in silence together for a long time. Had the doctor actually said the word "cancer?" It's a word you never expect to hear and when you do hear it, it just doesn't seem real.
But then something strange happened. It was as if time stopped and we were being held up above it all. We could clearly sense that our friends were praying for us, and the two of us had excellent fellowship together.
"For where two or three are gathered in My name, I am there in the midst of them." Matthew 18:20. This verse was something we experienced first-hand. Although tears were shed, we had rest in God; prayed into our hearts by the friends. We received many encouraging messages. I think the thing that spoke to me most was watching Jouni enter the operating theatre in complete rest.
Continue reading below ↓
Like what you're reading?
A long healing process
After the operation, as the days progressed and Jouni began the long healing process we hit many walls: a second operation on his heart, infections. In many ways we had felt as if we had gone through the big battle and almost couldn't believe that there was still more.
I remember thinking, "Well, God won't put us through more than we can handle and I'm at my limit now – it can't get worse!" But God really needed to put me in a place where I had to seek Him, without also relying on my limited human strength. Then He could start something completely new in me!
There were many things I did not understand, and it is difficult for us humans to go forward without knowing exactly why things are happening or at least having some kind of plan. For me, going forward in faith in this situation was like giving my hand to God and closing my eyes.
Many times I felt like I couldn't go on and it was hard to trust God, but then I remembered the verse "'For My thoughts are not your thoughts, nor are your ways My ways,' says the Lord. 'For as the heavens are higher than the earth, so are My ways higher than your ways, and My thoughts than your thoughts.'" Isaiah 55:7-8.
Trusting in God
I can easily conjure up an idea of what God wants to show me from a situation and how He is going to make sure everything is "OK," but His ways and thoughts are higher than mine. I don't know how He will use me in the situation, but I can be at rest, knowing that His plan is perfect.
Gradually I learn to understand God's thoughts with me, and see that everything has to do with my salvation – my eternity. I need to take it right, so He can do that work in me.
In the beginning we were concentrating on making it through each day intact. It didn't get easier but I remember someone told me early on, "You have to keep your vision on Him, otherwise you will sink in the water," and that is how we decided to get through each day.
When times seem especially dark I often remember the verse in 1 Samuel 7:12: "Thus far the Lord has helped us."
He has never let us down; everything He has led us into He has also led us through. The only option is to trust Him completely. We don't know what the future holds. At the moment Jouni is paralyzed from the waist down. We don't know if he will walk again but we know that God will preserve us and make everything work for our very best – our eternal salvation.
This post is also available in
Scripture taken from the New King James Version®, unless otherwise specified. Copyright © 1982 by Thomas Nelson. Used by permission. All rights reserved.