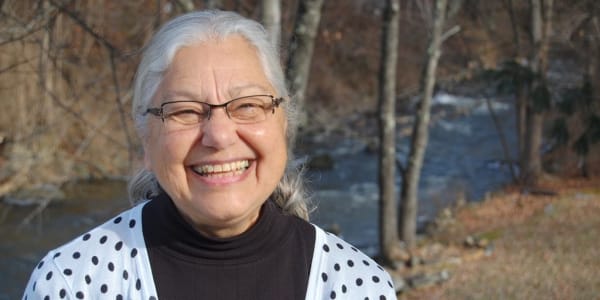 What I learned when I let God plan my family
Marie had made a decision in faith – and she knew that her faith would be tested.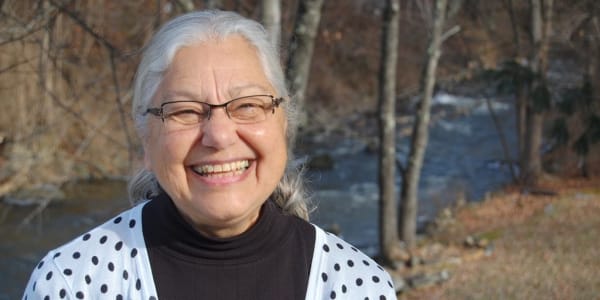 Marie is a mother to nine children and grandmother to 22 grandchildren. She has had a long and happy life, but she has also faced many tests of faith over the years. Through these times of testing, she has learned to trust in God and His Word.
Here is her story:
Trusting in God
When my husband and I had three children we were trying to figure out how to make ends meet. We were both Christians, and we had a desire to live by faith, so though it seemed irrational, we decided that we were going to trust God with the decision of how many children we would have.
We knew that it was a decision made in faith and that our faith would be tested. But, in our hearts, we were at peace with our choice.
Never more than we can bear
Growing in faith for your family and for your daily life is a process. But God has promised that He won't give us more than we can bear, and that He will strengthen us to bear what He does send. We went on to have six more children, in faith in God's leading. There were times when it really wasn't easy, but God's Word was such a help for me.
I don't ever remember regretting my decision to let God plan the size of my family. Of course there were days when things were challenging – there were times when we didn't have a lot of money, for example. At one point my husband had a job where he had to work from 3:00 pm until midnight. The children didn't see him much on schooldays in that time, which was a bit hard. In that time, I saw my task as a mom to be even more important.
There were things we had to sacrifice, but in the midst of it I sensed that God was doing a work in me – transforming me through my situations and helping me grow in patience and love. And yet, it's really the good times I remember – making homemade bread in the kitchen with my girls, happy days on our farm with skating in the winter, greeting my children when they came home from school with milk and homemade cookies.
Trials of faith
That isn't to say bigger trials didn't come. Once I lost my child in the 24th week of pregnancy. A verse that came to mind was "The Lord gives and the Lord takes away, blessed be the name of the Lord." Job 1:21.
In this very sad situation, I was able to sense a tremendous peace. I believed that I could entrust my life, my family and my situations completely into His hands. Knowing God was in control really gave me strength and a tremendous desire to serve Him and to continue on the way I had chosen, no matter what situations would come.
When I was 54, I contracted a virus that damaged my heart. It was quite a surprise, and I was on bed rest for a while! I had been working as a substitute teacher for a few years, and had to stop temporarily. Many thoughts about finances came, and it was quite a battle to continue in faith. I also realized that my recovery would take longer than I thought. All my children were in school, but the cooking and cleaning were still necessary, so I paced myself and did what I could, resting when I needed to.
One day I was reading about Joseph and the many situations he was in. Reading in the last chapter of Genesis, God spoke very clearly to my heart. "Now therefore, do not be afraid; I will provide for you and your little ones." Genesis 50:21. I was filled with a tremendous comfort! God's love and goodness prevailed!
Trust in the Lord with all your heart
Some people have many children. Some people aren't able to have children, which can be just as hard for them. And some people are single or widowed. It isn't about how big your family is; it isn't about any of these things. It's about how much you trust in God in every area of your life. It's about how much faith you have to let Him guide you in His perfect way, and about coming into rest in the midst of your situation.
This is a conscious, active, daily work, where I choose to live by faith and where I come into rest, so that I can hear God's voice.
I have seen how simple choices I made in past years have helped me to be a good example for those around me, even though I didn't realize it at the time. We have nine precious children now, and 22 amazing grandchildren, for which we are extremely thankful. Over the years, I have seen many times how God has been there for me and my family. It reminds me of the verse, "Trust in the Lord with all your heart and lean not on your own understanding. In all your ways acknowledge Him and He shall direct your paths." Proverbs 3:5-6. It is absolutely true – He gives us everything we need!
This post is also available in
Scripture taken from the New King James Version®, unless otherwise specified. Copyright © 1982 by Thomas Nelson. Used by permission. All rights reserved.