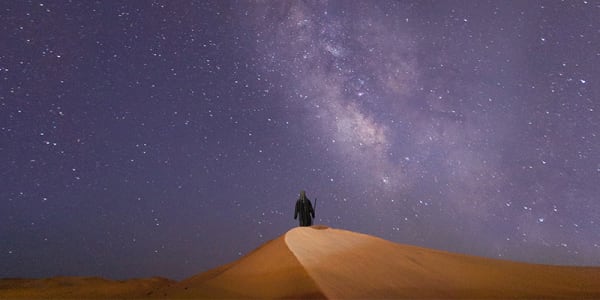 The truth about imputed righteousness
"Abraham believed God, and it was accounted to him for righteousness." We believe, just as Abraham did, in a real personal righteousness …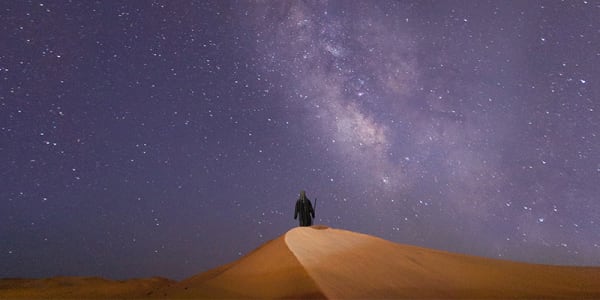 "Abraham believed God, and it was accounted to him for righteousness." Romans 4:3. This was said about Abraham when God promised him that his descendants would be as many as the stars that cannot be counted. Was it Abraham who believed in the imputed righteousness? No; He believed in God's promises, and that was accounted to him for righteousness. It was God who looked at it like that.
The promise to Abraham was that he would receive a son who would come from his own body. (Genesis 15:4) He believed God, not in his own strength. He believed that God would give him a real son, not a son who was imputed to him. When Abraham believed that, God "who gives life to the dead and calls those things which do not exist as though they did," reckoned that he already had his son. (Romans 4:17)
From imputed righteousness to a tested faith
The faith had to be tested, and Abraham and Sarah had to wait for the fulfillment of the promise until their own strength was emptied. Abraham considered their dying bodies, but he did not become weak in faith, for faith has nothing to do with one's own strength. He gave glory to God and was not put to shame. He received Isaac in reality, a son who came from his own body.
The apostle uses this as an illustration for us. We have the promises of the gospel. Their sum total is "to present you holy, and blameless, and irreproachable in His sight." Colossians 1:22. These promises are proclaimed to us while we are still ungodly and sinners. If we then believe God's promises, as Abraham did, then God also reckons it to us as righteousness.
We do not have works, but we believe in Him who justifies the ungodly. His faith is accounted to him as righteousness. (Romans 4:5) Is it this imputed righteousness that we have faith in, then? No, we believe, just as Abraham did, in a real personal righteousness that will come from our own body, and we believe that God will work this transformation in us. He who calls those things which do not exist as though they did, He sees us already as though we were what we believe He is mighty to make us into. He accounts to us our faith in Him as righteousness, and we will not be put to shame. He will fulfill His promise in our lives. However, our faith must also be tested. Our own strength, too, must be emptied before the promise can be fulfilled. God can come to our aid with His strength after we have tried to overcome and have been crushed because of our own ungodliness. (2 Corinthians 12:9)
Most people lose faith when they look at themselves, and then they give up altogether. They say, "We'll just have to be satisfied with the imputed righteousness. We are only human and cannot be anything else. It is good that God imputes Jesus' life to us," etc. This is not Abraham's faith at all!
Continue reading below ↓
Like what you're reading?
A true and visible experience
The usual preaching of the imputed righteousness is as if Abraham should have been satisfied with an imputed son without actually receiving one. Thousands upon thousands of people live in this terrible darkness and deception. The hope of the gospel about victory over sin is not proclaimed to them, but an imputed victory is proclaimed to them, and so they come to believe in an imputed righteousness and never experience being transformed into new creations so that righteousness can come from their own bodies. The spirit of Antichrist has perverted the gospel so that those who hear never experience anything true and real. They have everything by faith, which turns out to be pure fantasy! God never accounts such a faith to them as righteousness.
Abraham's faith gave him a true and visible experience. Those who have Abraham's faith in these days have the same experience. "Who believe in Him who raised up Jesus our Lord from the dead, who was delivered up for our offenses, and was raised for our justification." Romans 4:24-25. We experience that He justifies us, so that it becomes true and visible to all that the virtues of Christ come from our own body.

This article has been translated from Norwegian was first published under the title "Imputed Righteousness" in the BCC periodical Skjulte Skatter (Hidden Treasures) in June 1955.
© Copyright Stiftelsen Skjulte Skatters Forlag
This post is also available in
Scripture taken from the New King James Version®, unless otherwise specified. Copyright © 1982 by Thomas Nelson. Used by permission. All rights reserved.