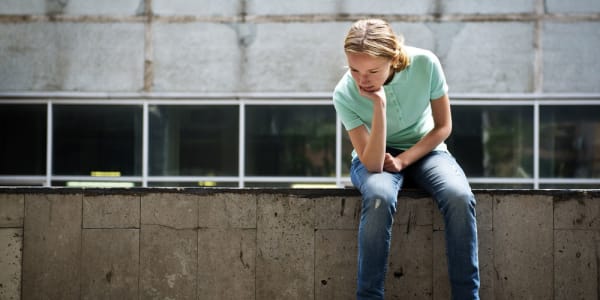 What is the opposite of joy?
Most people would answer that the opposite of joy is grief or sorrow. But is that correct?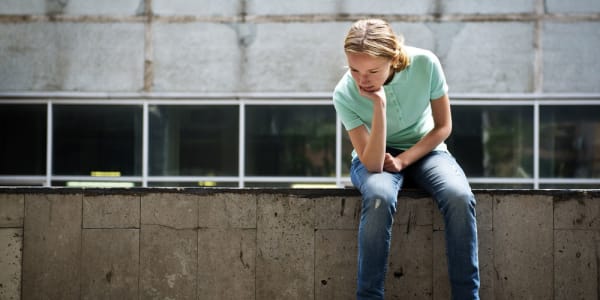 The opposite of joy
If we look up 1 Peter 1:6 in the Bible, we read, "In this you greatly rejoice, though now for a little while, if need be, you have been grieved by various trials."
Here we see that grief and joy can be present in a person simultaneously, without problem. The sorrow in itself doesn't need to spoil the joy.
But there are two things that can't be present in a person simultaneously – namely joy and sin. As soon as sin enters a person's mind and takes control, joy departs. To get the joy back, sin has to leave. A cleansing needs to take place: first sin as guilt, then sin as something that has power over me.
This is confirmed by a word in Proverbs 28:13: "He who covers his sins will not prosper, but whoever confesses and forsakes them will have mercy."
So the opposite of joy isn't called sorrow, as most people believe, but it is called sin!
Sin – a life for myself
Most people associate the word sin with serious things like hatred, murder, theft and immorality. But it's not only these things that are called sin in the Bible. The Bible speaks about sin and self-life (our own life).
"If anyone desires to come after Me," says Jesus in Matthew 16:24, "let him deny himself, and take up his cross, and follow Me."
In 2 Corinthians 5:15 it's written about Christ, that "He died for all, that those who live should live no longer for themselves, but for Him who died for them and rose again.
Here we are at the core of the concept of sin. It is a life with me at the center. Everything is about me and my affairs, how I look, the impression I make on the others etc. If I do a "good deed", I'm concerned with how it was received by my surroundings.
All sin, all vices and inclinations have their source in this – a life for myself. Jesus has bought me free from this heavy life of bondage. Now I am to have a new center in my life – Christ. Now everything must be about Him, what His plans are, His business, His will. In Christ we are created "for good works, which God prepared beforehand that we should walk in them." Ephesians 2:10. The meaning of life and my joy are kept in these works as in a treasure chest. This leads to a joy and peace that nobody can take from me.
An answer to life's mysteries
The more I am cleansed from sin and self-life, the deeper and more unshakeable my joy of life becomes. It's written about Jesus, "You have loved righteousness and hated lawlessness; Therefore God, Your God, has anointed You With the oil of gladness more than Your companions." Hebrews 1:9. The inner, clear distinction between right and wrong in my own choices and priorities is what creates this unshakeable joy of life.
"But this must be the answer to the mystery of life!" you may say. That is exactly what it is. Here is the key to the answer to all of life's mysteries. Imagine being able to move around in this "evil" world with a deep and unwavering peace which enables me to be 100% satisfied with my situation in life, with my fellow man and whatever may come on my way, because I hold "the mystery of the faith with a pure conscience." 1 Timothy 3:9. No wonder the gospel is called the glad tidings!
This post is also available in
Scripture taken from the New King James Version®, unless otherwise specified. Copyright © 1982 by Thomas Nelson. Used by permission. All rights reserved.