What does it mean to have grace?
What is the purpose of Jesus' gift of grace? Is grace something I receive to cover my sins, or does it mean something much different?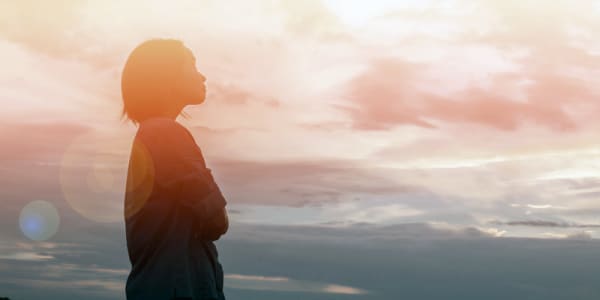 A lot has been said about grace, but what does it mean to have grace?
Grace means forgiveness:
Firstly, grace means forgiveness. Grace is an incredible gift that we receive when we repent of our sins and accept Jesus as our Savior. Without this gift of forgiveness, we would be lost forever. By living a pure and blameless life here on earth, never once committing sin even though He was tempted, Jesus could pay for our sins, once and for all. (Ephesians 1:7.)
"Repent therefore and be converted, that your sins may be blotted out, so that times of refreshing may come from the presence of the Lord." Acts 3:19.
In the old covenant, the people also received forgiveness of sins by sacrificing animals, but they couldn't get any help to stop sinning. It was a constant cycle of sinning, forgiveness, sinning and forgiveness. This is the better hope in the new covenant – times of refreshing! Because Jesus was victorious in every temptation, He has opened a new way for us, firstly by forgiving us of our past sins and giving us a clean slate, and secondly, by teaching us to overcome in temptation, just as He overcame. (Hebrews 10:20.)
Continue reading below ↓
Like what you're reading?
Grace means help:
"Let us therefore come boldly to the throne of grace, that we may obtain mercy and find grace to help in time of need." Hebrews 4:16.
The time of need is the moment when we realize we are being tempted to sin. Before we fall in sin, we have this vital opportunity to come to the throne of grace (in prayer) and ask for help from our Savior (who has experienced temptations the same way we have), and through the Holy Spirit, He gives us grace and help to overcome – before we fall!
No matter how bound in sin I am now, by following Christ and denying and crucifying the sins the Holy Spirit reveals to me, I can receive sufficient grace to be completely delivered and have victory.
Grace means time:
"We then, as workers together with Him also plead with you not to receive the grace of God in vain. For He says: 'In an acceptable time I have heard you, and in the day of salvation I have helped you.' Behold, now is the accepted time; behold, now is the day of salvation." 2 Corinthians 6:1-2.
As we read this, and we sense a longing for victory over sin, we still have a time of grace over our lives. But this time of grace isn't unlimited, and we don't know how much time we have. Today is a day of grace; today we have the opportunity to come to the throne of grace to receive help to be saved (set free, victorious, no longer a slave to our lusts and our own selfish ego). Don't let today be in vain.
The humble receive grace:
God gives grace to the humble. (James 4:6.) I need to acknowledge that I am completely incapable of being good and pure in my own strength. I need to acknowledge that I am completely dependent on Christ's help to overcome the evil tendencies in me. When I remain in this humble state, only then is God able to give me grace.
Grace also means that everything I achieve in my spiritual development, even earthly things, I have received from God who gave us His son, therefore I should give Him all the credit.
Grace means it's possible to live soberly, righteously and godly:
"For the grace of God that brings salvation has appeared to all men, teaching us that, denying ungodliness and worldly lusts, we should live soberly, righteously, and godly in the present age, looking for the blessed hope and glorious appearing of our great God and Savior Jesus Christ, who gave Himself for us, that He might redeem us from every lawless deed and purify for Himself His own special people, zealous for good works." Titus 2:11-14.
So, what does it mean to have grace?
Grace means forgiveness. Grace means help and strength to be victorious over all the sin God shows us. Grace means time to work on our own salvation. This grace is available to all who are willing to humble themselves and accept Jesus as Lord to receive forgiveness, and better yet, it is available daily, at the throne of grace, to all who are willing to humble themselves and cry out to God for help and power to conquer the sin that rises up in us. Today is a day of grace.
Scripture taken from the New King James Version®, unless otherwise specified. Copyright © 1982 by Thomas Nelson. Used by permission. All rights reserved.