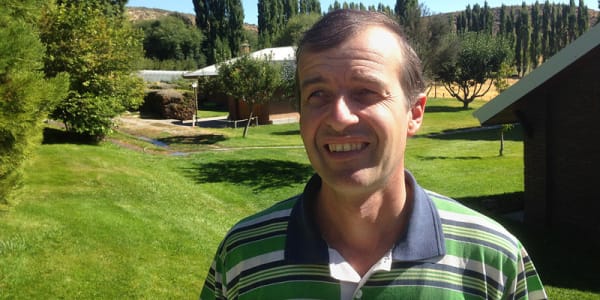 Where do wars and fights come from?
A boy in Paso Flores, Argentina surveys the small assembly around him. "What am I doing here?" he thinks.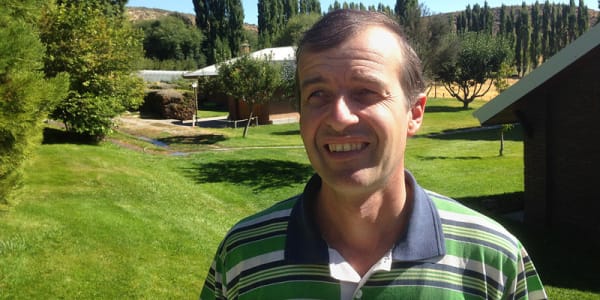 South America 1988:
Hansi is 14 years old. His family belongs to a strictly conservative fellowship in South America. Of late the assembly has been dwindling from the original 80 members, down to 30, as divisions and disagreements tear them apart. Even establishing laws and rules have not been able to keep them together.
The boy in Paso Flores, Argentina surveys the small assembly around him. He is keenly aware that his presence significantly reduces the average age of the church members. He tries to focus on what the elderly pastor is saying, but eventually gives up. "What am I doing here?" he thinks. But he knows the answer. At least in part. For the past year, he has sensed an inexplicable longing for something, but he can't quite put his finger on what it is.
Hansi glances over at his mother. She seems sad. Just this morning he had heard his mother say to his father, "We need a revival."
I was equipped for the ministry for Jesus
Germany 1988:
It is not every day Stefan is asked into his boss's office. The boss talks and explains, and gestures back and forth, but the point is clear: We no longer have a job for you. The boss looks at Stefan with concern, but Stefan's face is shining with joy. He takes his jacket, shakes his boss's hand warmly, and then makes his way out of the office building as quickly as he can. For Stefan, this was the sign that he had been waiting for.
Two days earlier, Stefan and a good friend had prayed fervently together. They had often been praying together recently, but this time something unusual came over the two young men on their way home.
"I didn't fully comprehend it at that time, but later I understood that on that night I was baptized with the Holy Spirit for the ministry; I had been equipped to be a worker for Jesus." Stefan Hofmeister says now.
"I thought about people who had not yet been able to hear this liberating gospel. I did not want it on my account that they not have the opportunity to hear the gospel, and I sensed a responsibility to participate in helping others come to this life that had made me so happy. I prayed earnestly for a sign from God for what I should do."
Now Stefan was free to fulfill the calling he sensed; to fulfill the great commission:
"Go therefore and make disciples of all the nations, baptizing them in the name of the Father and of the Son and of the Holy Spirit, teaching them to observe all things that I have commanded you; and lo, I am with you always, even to the end of the age." Matthew 28:19-20.
Stefan went straight from his boss's office to visit a good friend, Friedrich Holzwarth, who had been a great example for him. Holzwarth had already worked in the mission field for many years – and Stefan recognized the same love for Christ that he himself now had received, as the driving force in Holzwarth's ministry.
Answer to prayer
Paso Flores 1988:
A German preacher is visiting the meeting this Sunday. Hansi's Mom and Dad talk excitedly with each other. They sense that this is an answer to their prayers. However, the man just walks in quietly and sits down among the other congregants. After a short while, she sees to her surprise that there are tears on his cheeks.
The German preacher is none other than Stefan Hoffmeisters friend, Friedrich Holzwarth. "Let us bow our knees and pray to Jesus," he says. For the first time in many years, the congregation prays together! "You have a problem!" he says, "and that is that you are unable to forgive one another!" This is exactly what the problem is. They have always pointed at each other whenever difficulties have arisen in the assembly. This is what has led to disagreements and splits.
The congregation is painfully aware of their condition. Several of them have been praying for revival. They long for Jesus' life, but they have become mired in disagreements and discord. Holzwarth's reaction makes a deep impression on them. They have never seen anyone weep over their condition before.
"Where do wars and fights come from?"
The guest from Germany brings a gospel that immediately goes into their hearts:
"Where do wars and fights come from among you? Do they not come from your desires for pleasure that war in your members?" he reads from James 4:1, before continuing with Romans 7:18, "For I know that in me (that is, in my flesh) nothing good dwells; for to will is present with me, but how to perform what is good I do not find."
The message is clear. It is not the others who are the problem, but the sin that we were born with in our human natures! Fortunately, there is a mediator, Jesus, who was a man just like us, with the same temptations to sin. He can liberate us!
Holzwarth's experience in Paso Flores is one that he doesn't have very often. The assembly immediately accepts this message, which shows that they are in deep need over their situation. Where others might have reacted with distain toward the gospel of victory over sin, these people receive it with open arms. These people have a longing and hunger for the truth – they just need help to see it.
Paso Flores 1990:
For the first time, there is a conference in Paso Flores. Several brothers from Brunstad Christian Church attend. The young man Holzwarth has brought with him from Germany speaks with a radiance and enthusiasm that strongly affects Hansi.
This is not a dry theory; it is a man speaking straight from his own life; and it is clear that he earnestly wants every member of the assembly to understand what he is saying.
Hansi recounts how Stefan not only spoke God's word to them. He also spent time with them; got to know them. "Stefan Hofmeister radiated something from God," Hansi recalls. "And it was exactly this life that I had been longing for, and which I now saw before me in flesh and blood."
An important time
When Hansi was 19 years old, he found he was at a critical phase in his Christian life. Even though he knew how he ought to live, he felt he had neither power nor faith to overcome. He knew that he needed help and fellowship if he were to make any progress.
Then one day while they were hunting, Stefan asked Hansi to come with him on trips as a Spanish translator. Hansi immediately sensed a confirmation in his heart: This is what he would do.
Now followed several important years for Hansi where he accompanied Stefan on trips around South America to visit contacts Holzwarth had met on his previous travels.
"It made a deep impression on me to observe how Stefan would converse and interact with people, and at the same time the life he lived," expresses Hansi. "I had never interacted with anyone who was so selfless, and who had such a deep love and care for other people.
"During this time, we often prayed together, and it wasn't long before the Holy Spirit gave me all the power and faith I needed to be able to overcome."
A few, out of thousands
Switzerland 2012:
Stefan talks about the missionary work in South America with passionate enthusiasm. He tells how God led them straight to these people, including Hansi and his family.
"We are completely dependent on the Holy Spirit's leading to find such people," says Stefan. "Out of thousands of people, a few who are interested in the gospel of victory over sin have singled themselves out; then five years, ten years pass, where one by one people are added. Eventually, you have a small assembly that has life within it, where God's Word has been able to come in and work."
Hansi tells about how Stefan, along with several others, worked for many years to build the body of Christ in Paso Flores. (1 Corinthians 12:12-30)
"In this ministry, following up is critically important," emphasizes Hansi. "Many preachers travel around the world to "plant" churches. They preach to a full house, perhaps, and bring hundreds to repentance and to receive Jesus, but then they immediately go on their way."
"That way of working is like putting a baby out in the wind and weather without food. It does not survive for very long." Hansi thinks about how they themselves were like spiritual babies, completely dependent on care, love, direction, and spiritual nourishment.
"It is not easy to find the way alone," agrees Stefan. "It is good to have someone around who can help you by giving comfort and exhortation at the right time. That is especially important in the beginning of a Christian's life."
Nothing less than a miracle
Paso Flores 2012:
It is the opening of the brand new conference center at Paso Flores. Stefan and Hansi give each other a hearty handshake and a look of understanding. It is hard to hold back the tears. Who of them could have envisioned this, 24 years ago?
Hansi thinks about how the past years have unified the friends in South America. For example, the culture clash that arose between the charismatic Chileans and the strict conservative assembly from Paso Flores. With thankfulness, he thinks about how God has given the individuals help to see their own sin in different situations, instead of blaming the others. In this way, they have grown closer together, and have amazing fellowship together, rather than strife and division. Now they are also celebrating together the completion of their conference center.
Hansi sends a prayer of thanks to his heavenly Father. What He has done in and for them all is nothing less than a miracle.
This post is also available in
Scripture taken from the New King James Version®, unless otherwise specified. Copyright © 1982 by Thomas Nelson. Used by permission. All rights reserved.