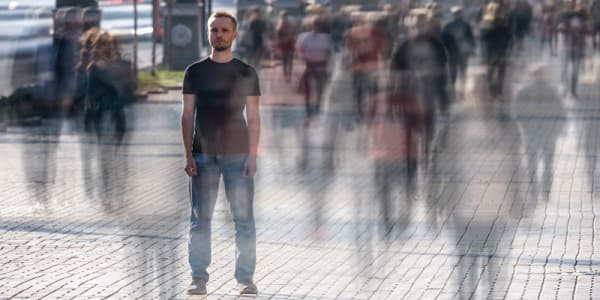 Why being bitter only leads to trouble
Bitterness and bearing a grudge cause divisions and strife – but there is a way out!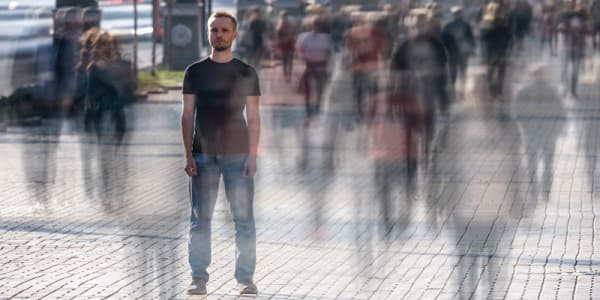 Joseph's example of forgiveness
"When Joseph's brothers saw that their father was dead, they said, 'Perhaps Joseph will hate us, and may actually repay us for all the evil which we did to him.' So they sent messengers to Joseph, saying, 'Before your father died he commanded, saying, "Thus you shall say to Joseph: 'I beg you, please forgive the trespass of your brothers and their sin; for they did evil to you.'" Now, please, forgive the trespass of the servants of the God of your father.' And Joseph wept when they spoke to him." Genesis 50:15-17.
The brothers were afraid that Joseph had forgiven them only because his father had told him to. By experience, injustice such as Joseph had endured at the hands of his brothers create a "bitter root." Joseph now had the power to punish them, and the brothers feared the punishment. To remedy the damage, they came to him, fell down before him, and said, "Behold, we are your servants." Genesis 50:18. But the brothers had no reason to fear. Joseph had kept his heart pure throughout everything and could therefore see God's hand in what was happening. He had forgiven them from the heart, and here come the famous words: "… you meant evil against me; but God meant it for good, in order to bring it about as it is this day, to save many people alive." Genesis 50:20.
This is one of the most poignant accounts we can read in the Bible. Joseph understood that forgiveness and reconciliation were a crucial condition for Jacob's descendants to be able to hold together and be preserved as one people in the future. It is thought-provoking that this nation of twelve tribes has its origin in the reconciliation of twelve brothers.
Continue reading below ↓
Like what you're reading?
Overcome evil with good
Nelson Mandela in South Africa acted in a similar way. He was jailed on Robben Island for 27 years. Such an experience would normally have created a bitter root. But, recounting his release from prison, he says: "As I walked out the door toward the gate that would lead to my freedom, I knew if I didn't leave my bitterness and hatred behind, I'd still be in prison." He understood that the country's future society could not be built on a bitter root but could only be based on forgiveness and reconciliation.
"Do not be overcome by evil, but overcome evil with good," Paul writes in Romans 12:21. If you become bitter in the circumstances of life, you have been overcome by evil. As such, one is unable to overcome evil.
"Pursue peace with all people, and holiness, without which no one will see the Lord: looking carefully lest anyone fall short of the grace of God; lest any root of bitterness springing up cause trouble, and by this many become defiled." Hebrews 12:14-15. This bitter root can only establish itself in an unclean heart. It has great contagious effect, and only causes damage. A pure heart keeps the bitterness out.
The cross unites
"… God was in Christ reconciling the world to Himself, not imputing their trespasses to them, and has committed to us the word of reconciliation." 2 Corinthians 5:19. By Jesus' atoning death, the world has been reconciled to God. This peace, as a result of the reconciliation, can be experienced by every soul who believes in Christ. But if this peace and reconciliation is to be preserved, the inclination in our flesh that remembers the evil others do to us must be put on the cross, for that is the only place where enmity can be killed. (Ephesians 2:14-16.)
Enmity and bitterness create divisions between people, while the cross unites. If you backbite or accuse your neighbor, it is the enmity of your flesh that is using your tongue as a tool. "For we ourselves were also once … living in malice and envy, hateful and hating one another." Titus 3:3. Enmity breeds enmity. Imagine getting out of this vicious circle for time and eternity! Therefore, it is fitting for us Christians "to speak evil of no one, to be peaceable, gentle, showing all humility to all men." Titus 3:2. "… even as Christ forgave you, so you also must do." Colossians 3:13.
We see that forgiveness and reconciliation are essential and fundamental in the Christian teaching and as a condition for becoming a community builder.
This post is also available in
Scripture taken from the New King James Version®, unless otherwise specified. Copyright © 1982 by Thomas Nelson. Used by permission. All rights reserved.