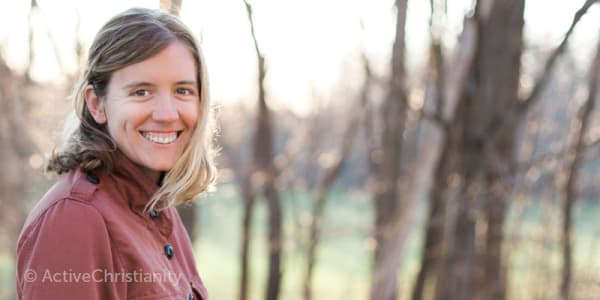 Why I can be thankful on bad days too
A testimony about what to do when heavy thoughts come.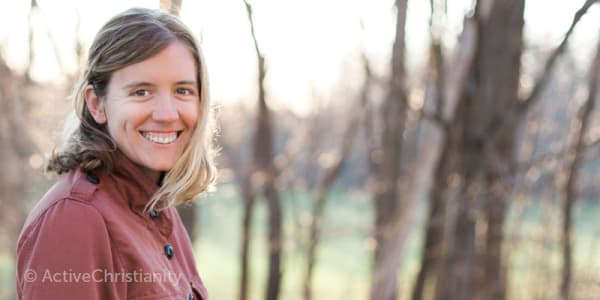 Emily has been tempted to heavy thoughts more than once, just like the rest of us: thoughts of self-pity and discontent with her circumstances. But, she has also found God and His Word to be true for her life. Read her testimony here.
God has given me so many things. I have a good job, my own house and wonderful roommates. I have so many things to be thankful for.
Tempted to worry
But I live in a place where the winters are long and cold and dark.
Sometimes the snow weighs on me. It piles up on me along with heating bills, rough days at work, and all kinds of worries. It's amazing how many things I think should be different; the weather should be warmer, I should have gotten the promotion at work, and why am I still single? It's easy to become weighed down, morose, and unhappy.
But there's good news! When I get heavy thoughts about my life, and when the winter seems endless or when I think life should be different than it is, I don't have to listen to those thoughts. First and foremost, I am a disciple. I have given my life to God—all of it. And what do I get in return? Everything. I don't have to worry. Jesus has said to us, "My yoke is easy, and My burden is light." Matthew 11:30. Earlier, He says, "Seek first the kingdom of God and His righteousness, and all these things shall be added to you." Matthew 6:33. When I seek God first, He will make sure that I have what I need for life and my salvation.
Of course this is not a natural way to think. It is natural to complain, to think maybe God got it wrong, that my life should have something else. I have to fight against what my body and my soul want to do, and sometimes it is really difficult. I have to pray again and again, "God, help me to be faithful! Help me to be thankful for everything!" Then I need to go in faith and simply obey God's commandment to "be anxious for nothing!" (Philippians 4:6) If I believe that God has my best in mind on good days, isn't it just as true on bad days?
God knows what I need
I never need to give into those dark feelings of depression, of self-pity, of transient sadness. So many people are plagued with these things, but I don't have to be. Why? Because I have a heavenly calling. I believe that my life does not end when I die but that I will live afterward, in heaven. I believe that life here is a training ground for eternity, that through denying my sinful nature, and crucifying it like Jesus did in His daily life (the daily cross), I am being prepared for heaven. Each time I, by the Holy Spirit's help and power, say no to those feelings of worry and unrest, I am one step closer to being rid of them forever. And what I have found is a deep and genuine thankfulness in my heart for everything.
It might sound strange, but circumstances I've experienced that seem heavy and unfair have caused me to thank God, because I can see that they really are for my best.
God knows what I need. I can bear witness to this: if you give everything to God, He will give you everything. It might not be everything you want, but it will be everything you need. This life I'm living as a disciple makes me happier than I can express with words. It's a real, true joy. I am a real person and this is my testimony.
Scripture taken from the New King James Version®, unless otherwise specified. Copyright © 1982 by Thomas Nelson. Used by permission. All rights reserved.