Why is wisdom such a treasure?
How is wisdom defined? What does being wise actually do for us?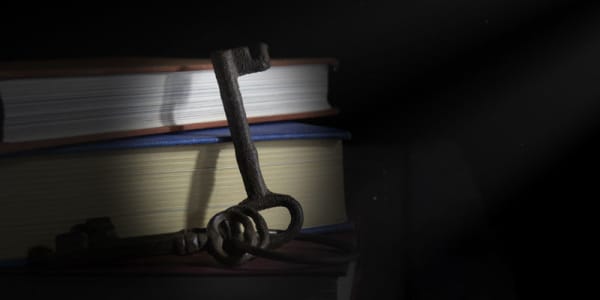 "Happy is the man who finds wisdom." Proverbs 3:13.
I could write a long list of verses in the Bible that speak of wisdom as a treasure, as something to pursue. But what is the appeal of wisdom, and why is it so valuable?
Wisdom is to fear God and do what is pleasing to Him. I gain wisdom as I become free from seeing and responding to the situations of life according to my natural tendencies, which are influenced by sin. Instead I learn to see and respond according to God's will. This happens when I am not interested in seeking my own, or in having my own will come across. (James 3:13-18) Then I act only out of love and a desire to live uprightly before the face of God, with intentions pure from any kind of seeking my own benefit or comfort. When wisdom guides all of my ways, then God's will is done on earth as it is in heaven. Then there is no sin to ruin my experience of life, and my possibilities are wide open. To do God's will is wise, because it means things are done in the best possible way, with the best possible outcome.
"If any of you lacks wisdom, let him ask of God, who gives to all liberally and without reproach, and it will be given to him." James 1:5.
The Word of God teaches wisdom
I learn wisdom from the Word of God, from the commandments written in the Scriptures. Maybe someone said something negative about me, or about someone that I care about, and my reaction is to retaliate with anger. Is this wisdom? No, this is a purely human reaction, based only on my natural sense of self-preservation. "Anger rests in the bosom of fools." Ecclesiastes 7:9. But Jesus said, "Bless those who curse you, and pray for those who spitefully use you." Luke 6:28. This is wisdom, which becomes evident when you see the result of being obedient to Jesus' words! Reacting according to God's Word causes righteousness and blessing to prevail. On the other hand, to respond according to the sin in my flesh only causes evil things to grow and fester, leading to deep unhappiness, for everyone involved.
However, these words are only knowledge to me until I have personally overcome sin through the power of God in obedience to what is written. When I have overcome bitterness, hatred, offense, spite, speaking evil of others, etc., then kindness, goodness, love, and meekness become virtues that I possess as my own nature. Then the words of Jesus become wisdom to me, not just knowledge. It's not just something that I know, but something that I've experienced and gained as a personal treasure.
Wisdom reveals the great mystery of life: that living for myself and my own interests does not satisfy, while living wholly for God and in obedience to His Word brings joy and peace and life in abundance.
"How much better to get wisdom than gold! And to get understanding is to be chosen rather than silver." Proverbs 16:16.
The future only gets better
I can constantly grow in wisdom as long as I walk on the path that God has set for my life with only the desire to do God's will.
Growing in wisdom means that I am liberated from indiscretion, and foolish reactions, and doing things "in the heat of the moment" that I later regret. It means that I stop acting in ways that are hurtful to myself and the people I interact with in my life. Wisdom allows me to see clearly, to know the right way to speak and act, to know the right counsel to give when others need help and love, to see the truth of a matter, and to judge between right and wrong. I become industrious – the things that I do take on meaning and purpose. Wisdom gives us understanding into the mysteries of life. It makes life clear and simple and straight forward, instead of confusing, anxious, and doubtful. This wisdom comes from humbling myself, admitting that there is no wisdom in my own understanding, and continually seeking the things of God.
Growing in wisdom means progressing on the way of being transformed from my own human nature, human understanding, and sinful reactions to the virtues and image of Christ. (Romans 8:29) The more wisdom I gain, the more I crave, and the more God is able to show me where I need to give up the foolishness of my own will in order to become free from sin.
Wisdom sets us free from futility, meaninglessness, uselessness, emptiness, vanity, superfluity and from living in vain. It gives us an appreciation for everything that is true and noble; for everything that is of God.
"Happy is the man who finds wisdom. …
Her ways are ways of pleasantness,
And all her paths are peace.
She is a tree of life to those who take hold of her,
And happy are all who retain her."
Proverbs 3:13-18.
Scripture taken from the New King James Version®, unless otherwise specified. Copyright © 1982 by Thomas Nelson. Used by permission. All rights reserved.