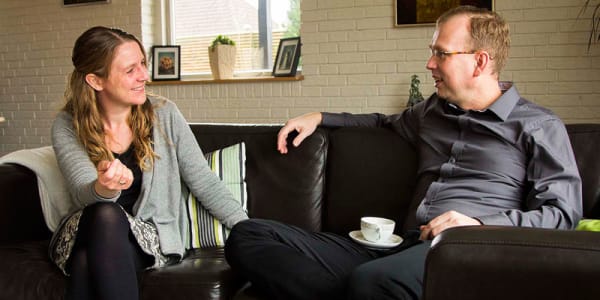 Worry and anxiety – is it a necessary part of life?
Do you feel like you have reason to worry? Read this!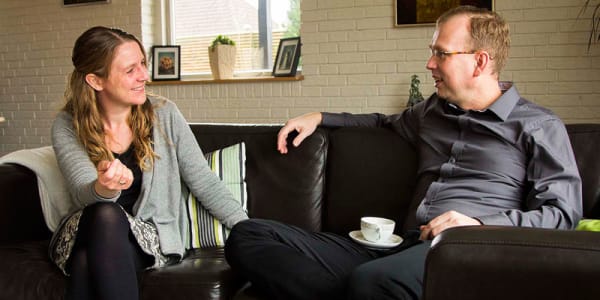 For a lot of people, worry fills many of their thoughts throughout the day, despite the fact that many of us live in increasing prosperity, with more than enough for today as well as for the road ahead.
It is possible to become entirely free from negative thoughts
Nevertheless, anxiety clearly lies very close at hand. For example, parents may often think, "Is my child happy? What if he or she is hit by a car? Gets bullied? Gets sick?" The list is endless, and there is certainly a host of reasons for parents to worry. Many young people also worry. You frequently see news reports of young people being anxious and afraid; they are anxious about taking exams, afraid their appearance is not good enough to live up to the ideals of society, or afraid they don't fit in socially.
Everyone could indeed get stuck in anxious thoughts. Most people think that's simply the way life is and there's not much that can be done about it. But the truth is that something really can be done about it. It is possible to be completely free from these negative, cumbersome thoughts that make life heavy for ourselves and for everyone around us.
How can this be done? By our own human strength it is impossible. You may be able to make some progress through the help of "mindfulness" or other helpful tools, but people cannot become completely free from it on their own.
But help is not far away. It can be found through faith in God's Word; the words God has given us in the Bible as a recipe for a joyful life both for now and in eternity. True help is available there for those who genuinely seek it, and who acknowledge that they cannot manage on their own without help from God and from His Word.
Continue reading below ↓
Like what you're reading?
Tested and proven
I speak from experience. I am suffering from a rare, incurable form of cancer. Doctors have not been able to tell me how long I have left to live. And I have a husband and four children to care for. I have been through great uncertainty, indecisive doctors, major surgeries, and chemotherapy; so naturally I have been tempted to become anxious many times – as in severely tempted – feeling as though I'm teetering on the edge of the abyss, with a host of thoughts of anxiety and despair trying to suck me down.
If I only had my own strength, then despairing thoughts would have long since consumed me. But I have received help; I have received true, genuine help in my childlike, simple faith in God's Word. There are two Bible passages in particular that I have clung on to, sometimes hanging on the edge by my fingernails, and these words have held me up, and continue to sustain me.
One passage is in Psalm 23, which many people will recognize: "The Lord is my shepherd; I shall not want. He makes me to lie down in green pastures; He leads me beside the still waters. He restores my soul; He leads me in the paths of righteousness For His name's sake. Yea, though I walk through the valley of the shadow of death, I will fear no evil; For You are with me; Your rod and Your staff, they comfort me. You prepare a table before me in the presence of my enemies; You anoint my head with oil; My cup runs over. Surely goodness and mercy shall follow me All the days of my life; And I will dwell in the house of the Lord Forever."
Click to listen to a song written by Connie, inspired by Psalm 23.
The other is written in Philippians 4:4-7, "Rejoice in the Lord always. Again I will say, rejoice! Let your gentleness be known to all men. The Lord is at hand. Be anxious for nothing, but in everything by prayer and supplication, with thanksgiving, let your requests be made known to God; and the peace of God, which surpasses all understanding, will guard your hearts and minds through Christ Jesus."
It is written further Philippians 4:8, "Finally, brethren, whatever things are true, whatever things are noble, whatever things are just, whatever things are pure, whatever things are lovely, whatever things are of good report, if there is any virtue and if there is anything praiseworthy – meditate on these things."
Instead of wasting thoughts on being anxious, I can fill my mind with good thoughts that can lead to good, positive actions. I can work actively with my thoughts, and ask God for help. In this way, life is good.
I have chosen to lay hold of faith in these words
I have chosen to lay hold of faith in these words. There have been tough times, but I have cried out to God for help, and I have received it. Today I go for a chemotherapy treatment, but I am doing very well a lot of the time. I have chosen to take one day at a time and never to allow thoughts of worry about the future into my mind. I fully believe that God is with me, and that He arranges everything for me so that it is for the best for me and my family. (Romans 8:28)
I would describe myself as a happy person. By faith in God and His living Word, this is possible for everyone, regardless of what kind of situation they are in.
This post is also available in
Scripture taken from the New King James Version®, unless otherwise specified. Copyright © 1982 by Thomas Nelson. Used by permission. All rights reserved.