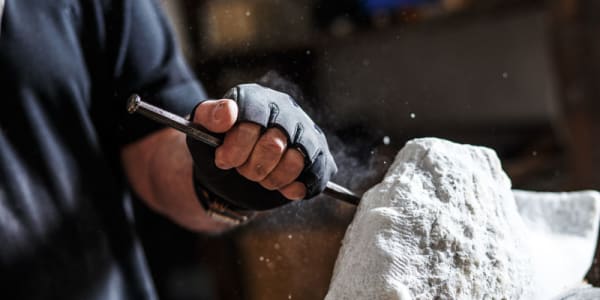 You are God's workmanship, created in Christ Jesus
You were intentionally created by God for good works and now live in a special time of grace.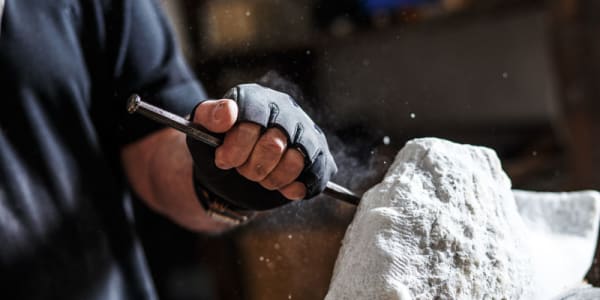 "For we are His workmanship, created in Christ Jesus for good works, which God prepared beforehand that we should walk in them." Ephesians 2:10.
Who are God's workmanship?
The "we" who are part of God's workmanship are blessed. We read who these "we" are at the beginning of the chapter. They are those who have been made alive with Christ. They used to be trespassers who committed sin, and who once followed the trends of this world and the spirit that is now working in the godless. They gave in to the lusts of their flesh and fulfilled the sinful desires of the flesh and of the mind. But that is no longer how they live. God who is rich in mercy looks after them in His great love. Now they have been woken up to a new life by faith in Jesus Christ, to do new and good works that are devised by the Holy Spirit.
They are tired of following their lusts and are fully convinced that only God's good and acceptable will can be for their good, and for their eternal profit. These are the "we" who have such great and abundant opportunities by being God's workmanship in His hands.
Continue reading below ↓
Like what you're reading?
A different workmanship
Those who live according to the desires of the flesh and mind are also a workmanship. They are formed and molded by the spirit of the environment in which they live—by everything they see, read, and hear. The wisdom of this world is permeated by envy and all kinds of evil intrigues.
However, this is not the case when it concerns the wisdom of God. It is pure and good, and those who are formed and molded by this wisdom to be instruments of honor, for time and eternity, are blessed. They are cut and chiseled by God's Word and will, so that they will fit exactly into the position they will receive in the coming world. They are united in the same Spirit and mind that the saints have always had. If Paul and the other apostles should suddenly appear among these "we" today they would fit together with them perfectly.
The small things in life
These "we" are rejected by men but are chosen by God and precious. (1 Peter 2:4) They are sanctified to be God's special people, zealous for the good works that God prepares for them from morning till evening. Each single small work is very precious and has significance for eternity. When they are awake to their exalted calling of being God's workmanship, all their daily tasks are immediately lifted up to high and holy ground. Then they see that all the small things of daily life are in fact great and holy things that have been well prepared by God. All of life's adversities and trials are God's good and loving interventions for our eternal well-being.
When we can see this it is difficult to be discouraged and dejected. God has received us so that in the ages to come He might show the exceeding riches of His grace in His kindness toward us in Christ Jesus. (Ephesians 2:7)
"He is the Rock, His work is perfect; for all His ways are justice, a God of truth and without injustice; righteous and upright is He. They have corrupted themselves; they are not His children, because of their blemish; a perverse and crooked generation." Deuteronomy 32:4-5.
God is infinitely good and only wants to do good for us with His Word and His will. But if we are stubborn and disobedient, we will end up outside of His glorious and perfect work and will be left with our shame for all eternity.
The time of grace
It is still the time of grace, and we have the opportunity to be along in this work of God that will soon come to a conclusion. But it takes a radical separation from the things of the world and a full surrender so that God can mold us. We must be very watchful at the gateways to our heart through our eyes and ears. What we see and hear makes a distinct impression on us and will contribute to forming our mind and character. We should therefore be careful what we read, listen to, watch, and look at so that we do not fill our hearts with all kinds of human ideas. We live in an evil and dangerous world, and we must be on guard so that we are not formed and molded by the spirit and opinions of the times, but by God's Word.
Paul exhorted Timothy to pay heed to everything that was pure, true, and honorable. He exhorted him to be diligent to read the Scriptures. He was to meditate on God's Word and live in it so that his progress would be evident to all.

This is an adapted version of an article that was first published under the title "His Workmanship" in BCC's periodical Skjulte Skatter (Hidden Treasures) in March 1955.
© Copyright Stiftelsen Skjulte Skatters Forlag
This post is also available in
Scripture taken from the New King James Version®, unless otherwise specified. Copyright © 1982 by Thomas Nelson. Used by permission. All rights reserved.