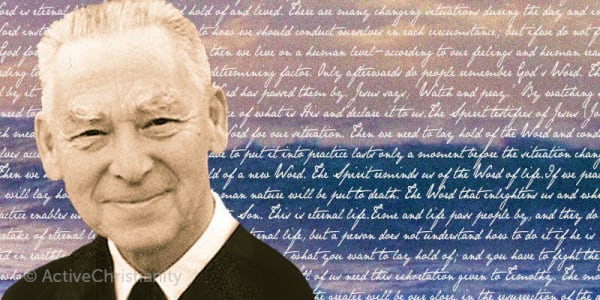 10 insightful quotes from Sigurd Bratlie
Faith-strengthening words from a man of God.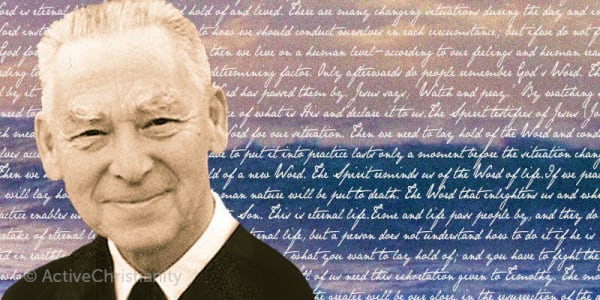 Sigurd Bratlie was a true servant of the Lord. He had a sincere love for people and devoted his whole life to living righteously before God's face.
Though an unassuming man in many ways, there was nothing that could stop Bratlie from spreading the gospel of victory over sin, not even an eventual five-month long imprisonment in Baghdad, Iraq.
Bratlie had a longing to bring people to true discipleship and he traveled all over the world, instructing people in the ways of righteousness. The words he preached, as well as his writings, were simple and clear and have helped many people come to a deeper life with Christ.
Below are ten significant and insightful quotes from this God-fearing man.
Faith is action
"Faith does not put you in a chair with your hands in your lap and let you imagine both that you are and have everything the Scriptures speak about. Faith makes you active."
Eternal life
"Doing God's will here in this sinful world is the greatest thing of all. Those who do God's will partake of His divine nature, and they have eternal life abiding in them."
Trust in God
"We must reckon with God if we are to have rest in our circumstances and not rely on our own senses or on our own strength. Then we will experience miracle after miracle in our life."
Jesus' footsteps
"These are Jesus' footsteps: Not My will, but Your will! This way leads to life with absolute certainty. It succeeded for Jesus, and when He was raised up, all of us received hope."
God's Word
"God's Word is eternal life. It must be laid hold of and lived. There are many changing situations during the day and in life. God's Word instructs us and enlightens us as to how we should conduct ourselves in each circumstance."
Look to that which is not seen
"There is ample opportunity to partake of the virtues in tribulations, but if that is to happen, we have to keep in mind the things that are not seen. If we are blind to the things that are not seen, we see only the present—the things that are corruptible. Then we are shortsighted."
The love of Christ
"If our love grows cold, we will fall out of salvation. Nothing and no one can lead us astray if we abide in the love of Christ."
Faith in God's Word
"We can discuss the words of men and have many opinions about them, but not when it comes to the Word of God, which we must receive by faith."
Use the opportunities
"It is necessary that we fight this good fight 'daily.' Every day we meet smaller or greater trials in our life that reveal our content. Either the self-life, the 'I,' or the life of Christ, the virtues, will be manifested. Such situations can be very brief. Then it is fitting to say, 'Lay hold on eternal life!' (1 Timothy 6:12) The opportunity will pass us by if we are not interested in growing in the virtues of Christ and partaking more of the heavenly life."
Commit yourself to obedience
"If you have committed yourself to obey all the will of God, then the Lord commits Himself to clothe you with power from on high, to equip you with everything that pertains to godliness, to write His laws in your heart and mind, and to bless you with all spiritual blessings; and whatever you need to sustain your earthly body will be added to you. What more could you wish for?"
Like what you're reading?
Quotes are taken from articles first published in the BCC periodical "Skjulte Skatter" ("Hidden Treasures"), as well as the book "The Bride, the Harlot and the End Times," and the pamphlet "The New Covenant and the Mystery of Lawlessness."
© Copyright Stiftelsen Skjulte Skatters Forlag, Norway | ActiveChristianity.org
Scripture taken from the New King James Version®, unless otherwise specified. Copyright © 1982 by Thomas Nelson. Used by permission. All rights reserved.