14 Bible verses that prove that God wants us to have victory over sin
Here is a small selection of verses about God's glorious promise to us: victory over sin!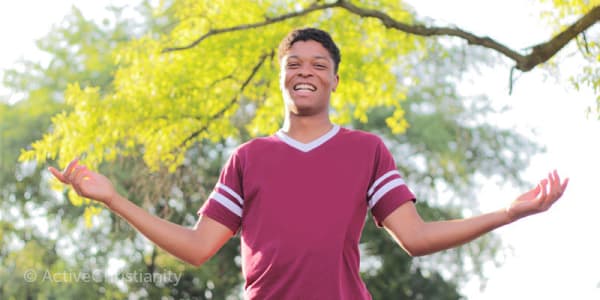 Victory over sin: God's intention for us!
The Bible is clear in that it promises the faithful disciples of Christ victory over sin. In other words, it is God's intention for His servants that they cease completely from sin! Despite the clarity of this gospel it is often misunderstood or even ignored. Here we have gathered a collection of some of the clearest verses that we could find that prove beyond a doubt that God's will for us is to come to freedom from sin!
Matthew 5:48
"Therefore you shall be perfect, just as your Father in heaven is perfect."
Romans 6:12-14
"Therefore do not let sin reign in your mortal body, that you should obey it in its lusts. And do not present your members as instruments of unrighteousness to sin, but present yourselves to God as being alive from the dead, and your members as instruments of righteousness to God. For sin shall not have dominion over you, for you are not under law but under grace."
Romans 8:12-13
"Therefore, brethren, we are debtors—not to the flesh, to live according to the flesh. For if you live according to the flesh you will die; but if by the Spirit you put to death the deeds of the body, you will live."
1 Corinthians 15:34
"Awake to righteousness, and do not sin."
2 Corinthians 2:14
"Now thanks be to God who always leads us in triumph in Christ, and through us diffuses the fragrance of His knowledge in every place."
Colossians 3:5
"Therefore put to death your members which are on the earth: fornication, uncleanness, passion, evil desire, and covetousness, which is idolatry."
Hebrews 2:17-18
"Therefore, in all things He had to be made like His brethren, that He might be a merciful and faithful High Priest in things pertaining to God, to make propitiation for the sins of the people. For in that He Himself has suffered, being tempted, He is able to aid those who are tempted."
Hebrews 4:15-16
"For we do not have a High Priest who cannot sympathize with our weaknesses, but was in all points tempted as we are, yet without sin. Let us therefore come boldly to the throne of grace, that we may obtain mercy and find grace to help in time of need."
1 Peter 2:21-22
"For to this you were called, because Christ also suffered for us, leaving us an example, that you should follow His steps: 'Who committed no sin, nor was deceit found in His mouth.'"
1 Peter 4:1-2
"Therefore, since Christ suffered for us in the flesh, arm yourselves also with the same mind, for he who has suffered in the flesh has ceased from sin, that he no longer should live the rest of his time in the flesh for the lusts of men, but for the will of God."
2 Peter 1:10
"Therefore, brethren, be even more diligent to make your call and election sure, for if you do these things you will never stumble."
1 John 3:3
"And everyone who has this hope in Him purifies himself, just as He is pure."
1 John 3:6-7
"Whoever abides in Him does not sin. Whoever sins has neither seen Him nor known Him. Little children, let no one deceive you. He who practices righteousness is righteous, just as He is righteous."
Revelation 3:21
"To him who overcomes I will grant to sit with Me on My throne, as I also overcame and sat down with My Father on His throne."
Are you interested in reading more about victory over sin?
This post is also available in
Scripture taken from the New King James Version®, unless otherwise specified. Copyright © 1982 by Thomas Nelson. Used by permission. All rights reserved.