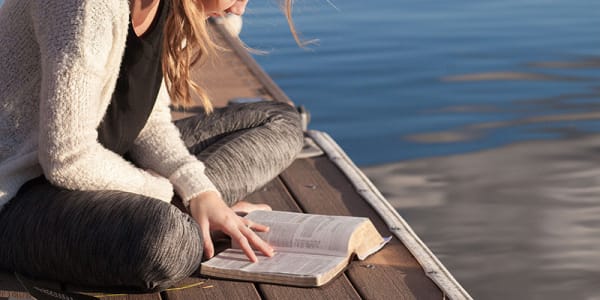 17 Bible verses about good works God has prepared for us
We are God's workmanship, created in Christ Jesus for good works, which God prepared beforehand that we should walk in them. (Ephesians 2:10)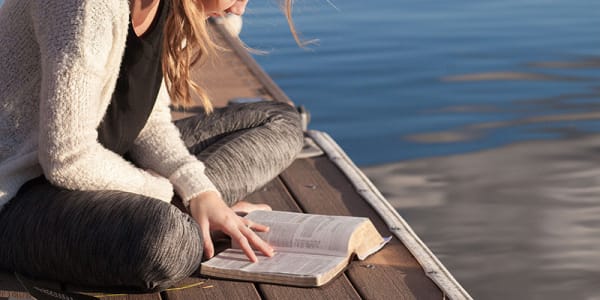 "For we are His workmanship, created in Christ Jesus for good works, which God prepared beforehand that we should walk in them." Ephesians 2:10. These are works done, not in our own strength and for our own benefit, but by the grace of God and in obedience to Him – led by the Holy Spirit, to God's glory.
The way of works is the way of life, for "He who does the will of God abides forever." 1 John 2:17.
"Not everyone who says to Me, 'Lord, Lord,' shall enter the kingdom of heaven, but he who does the will of My Father in heaven … Depart from Me, you who practice lawlessness." Matthew 7:21-23.
To the churches in Revelation chapters 2 and 3, we read constantly, "I know your works," and "Do the first works." "You hate the deeds of the Nicolaitans." "As for your works, the last are more than the first." "… and keeps My works until the end." "For I have not found your works perfect before God." In other words, they should have been perfect!!!
The only thing that interests God is our works – the works He has prepared for us! It is the only thing that weighs anything on the scales!

Read an article about how our faith is activated by walking in the prepared works: The obedience to the faith: Faith made active by works
Continue reading below ↓
Like what you're reading?
What does the Bible say about the prepared works?
"Whatever your hand finds to do, do it with your might; for there is no work or device or knowledge or wisdom in the grave where you are going." Ecclesiastes 9:10.
"For God will bring every work into judgment, including every secret thing, whether it is good or whether it is evil." Ecclesiastes 12:14.
"For we must all appear before the judgment seat of Christ, that each one may receive the things done in the body, according to what he has done, whether good or bad." 2 Corinthians 5:10.
"What does it profit, my brethren, if someone says he has faith, but does not have works? Can faith save him? But do you want to know, O foolish man, that faith without works is dead? Was not Abraham our father justified by works when he offered Isaac his son on the altar? You see then that a man is justified by works, and not by faith only. Likewise, was not Rahab the harlot also justified by works when she received the messengers and sent them out another way? For as the body without the spirit is dead, so faith without works is dead also." James 2:14-26.
"His wife has made herself ready. And to her it was granted to be arrayed in fine linen, clean and bright, for the fine linen is the righteous acts of the saints." Revelation 19:7-8.
"And purify for Himself His own special people, zealous for good works." Titus 2:14.
"In all things showing yourself to be a pattern of good works." Titus 2:7.
"To obey, to be ready for every good work." Titus 3:1.
"That those who have believed in God should be careful to maintain good works." Titus 3:8.
"And let our people also learn to maintain good works, to meet urgent needs, that they may not be unfruitful." Titus 3:14.
"Disobedient, and disqualified for every good work." Titus 1:16.
"But be doers of the word, and not hearers only, deceiving yourselves." James 1:22.
"Who is wise and understanding among you? Let him show by good conduct that his works are done in the meekness of wisdom." James 3:13.
"And behold, I am coming quickly, and My reward is with Me to give to every one according to his work." Revelation 22:12.

Read about how obedience God's Word leads us to the good works prepared for us: "At Your word" – the motto that brings results
Faith leads to works
We understand quite clearly — assuming that we do want to understand — that works are the only things that count for anything, the only things that are required, the only things that are of any value.
What then about the works that Christ has done for us? His finished work? His grace? All of this is meant to influence our works so that they are pure and good, and stand the test before God. The degree that our works have changed is the degree to which we have been saved, and we will be rewarded accordingly.
It's of no help wanting to do the good if it is not getting done. There is, of course, no other Christianity than works-Christianity! Everything else is and remains — as the word says — pure deception!!!

Read about the relationship between grace and works: Saved by grace or works?
This article has been translated from Norwegian, and is a slightly edited version of the chapter "The Way of Works" in the book "The Way of Life," published in 1935. Emphasis in the Bible verses has been added by the author.
© Copyright Stiftelsen Skjulte Skatters Forlag | ActiveChristianity
This post is also available in
Scripture taken from the New King James Version®, unless otherwise specified. Copyright © 1982 by Thomas Nelson. Used by permission. All rights reserved.