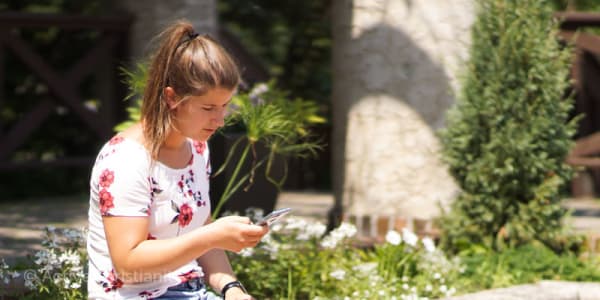 31 verses about one of the most important topics in the Bible
Can you guess what this central theme is? Here's a hint: Only those who are this get grace …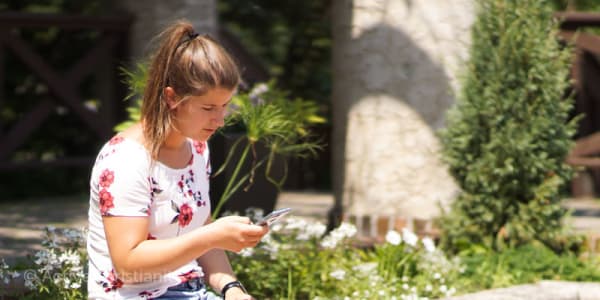 Humility is one of the most central themes in the Bible. This selection of Bible verses about humility helps to show us why God values this virtue so highly.
Why is humility so important?
Because without humility, without us choosing of our own free will to voluntarily submit to God's will, He cannot do the work He wants to do in us. There are so many verses about humility in the Bible because it is a crucial factor in us being conformed to the image of the Son. (Romans 8:29.) This is, of course, the goal of a true disciple, and for that to happen, we are utterly dependant on help and grace from God. And how do we get that help and grace?
"But He gives more grace. Therefore He says: 'God resists the proud, but gives grace to the humble.'" James 4:6.
"The humble He guides in justice, and the humble He teaches His way." Psalm 25:9.
"Then he said to me, 'Do not fear, Daniel, for from the first day that you set your heart to understand, and to humble yourself before your God, your words were heard; and I have come because of your words.'" Daniel 10:12.
"And He said to me, "My grace is sufficient for you, for My strength is made perfect in weakness." 2 Corinthians 12:9.
Continue reading below ↓
Like what you're reading?
Jesus' example of humility
The greatest example that we have of what it means to humble ourselves came from our Forerunner and Savior, Jesus Himself. Here are some Bible verses that show Jesus' great humility, and show us how we can follow Him.
"Let this mind be in you which was also in Christ Jesus, who, being in the form of God, did not consider it robbery to be equal with God, but made Himself of no reputation, taking the form of a bondservant, and coming in the likeness of men. And being found in appearance as a man, He humbled Himself and became obedient to the point of death, even the death of the cross." Philippians 2:5-8.
"I can of Myself do nothing. As I hear, I judge; and My judgment is righteous, because I do not seek My own will but the will of the Father who sent Me." John 5:30.
"Come to Me, all you who labor and are heavy laden, and I will give you rest. Take My yoke upon you and learn from Me, for I am gentle and lowly in heart, and you will find rest for your souls. For My yoke is easy and My burden is light." Matthew 11:28-30.
"Not My will, but Yours be done." Luke 22:42.
"… whoever desires to become great among you shall be your servant. And whoever of you desires to be first shall be slave of all. For even the Son of Man did not come to be served, but to serve, and to give His life a ransom for many." Mark 10:43-45.
The dangers of pride
The opposite of humility is pride, counting myself higher or more important than God's will and purpose. It can be subtle – a lack of faith, for example, where I trust my own feelings and reasoning more than God's word and promise and strength. Pride is contrary to the mind of Christ, which is humility, and God resists the proud. Pride is the root of much trouble and misery:
"For where envy and self-seeking exist, confusion and every evil thing are there." James 3:16.
"You will save the humble people; but Your eyes are on the haughty, that You may bring them down." 2 Samuel 22:28.
"When pride comes, then comes shame; but with the humble is wisdom." Proverbs 11:2.
"For all that is in the world—the lust of the flesh, the lust of the eyes, and the pride of life—is not of the Father but is of the world. And the world is passing away, and the lust of it; but he who does the will of God abides forever." 1 John 2:16-17.
"Talk no more so very proudly; let no arrogance come from your mouth, for the Lord is the God of knowledge; and by Him actions are weighed." 1 Samuel 2:3.
Humility towards other people
These Bible verses show that humility in my relationship to other people is reflected in my thoughts, words, actions and attitude:
"Let nothing be done through selfish ambition or conceit, but in lowliness of mind let each esteem others better than himself. Let each of you look out not only for his own interests, but also for the interests of others." Philippians 2:3-4.
"For I say, through the grace given to me, to everyone who is among you, not to think of himself more highly than he ought to think, but to think soberly, as God has dealt to each one a measure of faith." Romans 12:3.
"Be of the same mind toward one another. Do not set your mind on high things, but associate with the humble. Do not be wise in your own opinion." Romans 12:16.
"Likewise you younger people, submit yourselves to your elders. Yes, all of you be submissive to one another, and be clothed with humility, for 'God resists the proud, but gives grace to the humble.'" 1 Peter 5:5.
"And He sat down, called the twelve, and said to them, 'If anyone desires to be first, he shall be last of all and servant of all.'" Mark 9:35.
"Greater love has no one than this, than to lay down one's life for his friends." John 15:13.
Humility has great reward in the kingdom of heaven
Being humble means I am in God's will at all times, and these Bible verses show that humility leads to great blessing:
"Blessed are the poor in spirit, for theirs is the kingdom of heaven." Matthew 5:3.
"For the Lord takes pleasure in His people; He will beautify the humble with salvation." Psalm 149:4.
"By humility and the fear of the Lord are riches and honor and life." Proverbs 22:4.
"For whoever exalts himself will be humbled, and he who humbles himself will be exalted." Luke 14:11.
"Therefore humble yourselves under the mighty hand of God, that He may exalt you in due time." 1 Peter 5:6.
"The humble also shall increase their joy in the Lord, and the poor among men shall rejoice In the Holy One of Israel." Isaiah 29:19.
"Therefore whoever humbles himself as this little child is the greatest in the kingdom of heaven." Matthew 18:4.
Other Bible verses that show how God views humility
"He has shown you, O man, what is good; and what does the Lord require of you but to do justly, to love mercy, and to walk humbly with your God?" Micah 6:8.
"But on this one will I look: on him who is poor and of a contrite spirit, and who trembles at My word." Isaiah 66:2.
"A man's pride will bring him low, but the humble in spirit will retain honor." Proverbs 29:23.
"Humble yourselves in the sight of the Lord, and He will lift you up." James 4:10.
Of course, this is just a sample. There are many more Bible verses about humility. If we meditate on these scriptures on humility, and are obedient to them, then we will find the way of life.
This post is also available in
Scripture taken from the New King James Version®, unless otherwise specified. Copyright © 1982 by Thomas Nelson. Used by permission. All rights reserved.