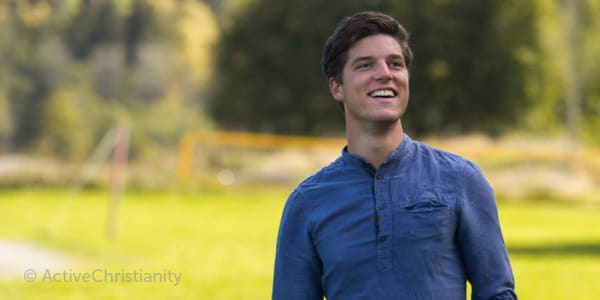 5 things to be thankful for no matter what
Read why you can always give thanks and be happy, regardless of the situation or how you feel.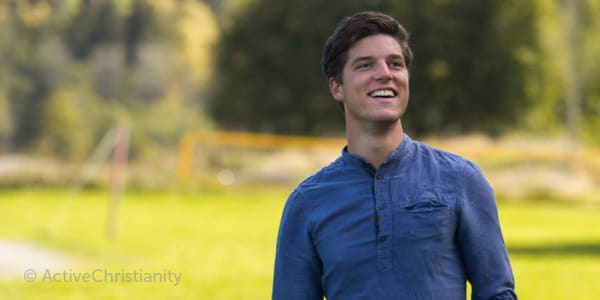 Life is not always a bed of roses. Some days everything just goes wrong, and you feel you're at rock bottom. Other times the sun is shining and life is good. But you who live for God, can always be thankful – no matter how you feel. And maybe that could also turn the day around.
"In everything give thanks; for this is the will of God in Christ Jesus for you." 1 Thessalonians 5:18.
What is so special about thankfulness is that thoughts like these have a completely unique effect on us. Criticism, complaining, and heavy-mindedness have no other choice than to flee from such a person, someone who chooses to be thankful even in the worst situations. Isn't that a useful weapon to have with you in life?
You always have something to be thankful for, regardless of your surroundings or how you feel. Read more to find out what that is!
Continue reading below ↓
Like what you're reading?
1. You have received life!
You are alive. That is no accident. God decided that you especially would live on the earth for a short time, and He gave you the opportunity to live a good and abundant life. Those who live their life according to God's will experience that that is exactly how it is!
Not only did He give you life but He has also given you good advice and guidelines on how you should live it. There doesn't need to be any doubt about this. All you have to do is open your Bible to find God's laws, and every single one of them is 100% true and relevant. "The generous soul will be made rich." Proverbs 11:25. "He who would love life and see good days, let him refrain his tongue from evil, and his lips from speaking deceit." 1 Peter 3:10.
Think that God did all of this for your sake. He loves you so greatly that He gave you life, a beautiful place to live it (the earth) and His own perfect laws to live by. That is something to be thankful for.
2. You are never alone
It is easy to feel alone in a rushing, busy, and often superficial world. Most people have felt at one point that nobody understands them, nobody knows them, nobody really cares. The feeling of not quite fitting in. You can be comforted by the fact that you always have a friend, a supporter and a Father who is with you. Regardless of where you live, where you travel to, and what you do, God is there. For you. David writes about this here:
"You know my sitting down and my rising up; you understand my thought afar off. You comprehend my path and my lying down, and are acquainted with all my ways." Psalm 139:2-3.
God watches over you, He strengthens you. He loves you and therefore He will never let you be alone. It is safe to dwell in His arms. That is something to be thankful for.
3. You can rejoice in
tribulation
Nobody goes through life without suffering. When difficult situations come then maybe you can be tempted to doubt that God knows what is best for you, since He lets such things happen to you. The truth is that that is exactly why you came into this tribulation – to partake of godly nature.
God knows exactly which situations you need to be prepared for heaven. If you choose to believe in this then you can rejoice in the midst of what is, humanly speaking, a difficult time. What other people worry about, stress about, and become bitter about, can on the contrary become salvation for you. You find your self and your own will, and bit by bit become finished with the sin in your nature. God's good fruits come forth instead! Then there is a good reason to rejoice in tribulations – because it leads you nearer to heaven.
"My brethren, count it all joy when you fall into various trials." James 1:2.
Think that you have a reason to rejoice over that which other people see as a burden. God knows exactly what you need, and He helps you the whole way through! That is something to be thankful for.
4. God loves you incredibly much
"For God so loved the world that He gave His only begotten Son, that whoever believes in Him should not perish but have everlasting life." John 3:16.
You can make this verse completely personal to you. God thought about you when He sent Jesus, His beloved Son, down to the earth to become a man, so that you could be saved. Through Jesus you received the opportunity for full forgiveness for all the sins you have committed, and a fresh start. You received the opportunity to live like Him, like Jesus Himself, free from all sin! (Romans 6:22) Jesus longs to have brothers and sisters like Himself – those who walk on the same way and seek God's will in all things.
God loved us so much, that He couldn't stand to let us sin any more. He sacrificed His own Son, Jesus, and thereby bought us out from the slavery of sin. That is something to be thankful for.
5. You have a fantastic hope for the future
You can look forward to the future! When you have given your whole life to God, together with your own will, then you have a tremendous hope for both this life and not least eternity.
One day you will meet your dear Jesus again, as a brother. In heaven you will meet the others who have lived the life of a disciple like you have, and rejoice with them! After that you can be on the new earth in the new world where God's own Spirit is present and sin is no more. Everything on this new earth happens in faith, hope, and love. (Revelation 21:1-3; 1 Corinthians 13:13)
If you have accepted your calling and live for God here on the earth you can look forward with expectation to the day when you will be with Jesus when He comes to fetch His brothers and sisters. Think to be chosen for something like this! What a hope! That is something to be thankful for.
This post is also available in
Scripture taken from the New King James Version®, unless otherwise specified. Copyright © 1982 by Thomas Nelson. Used by permission. All rights reserved.