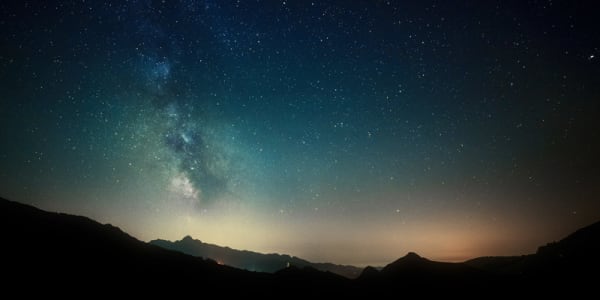 7 amazing aspects of an almighty God
An illuminating glimpse into the unfathomable character of God.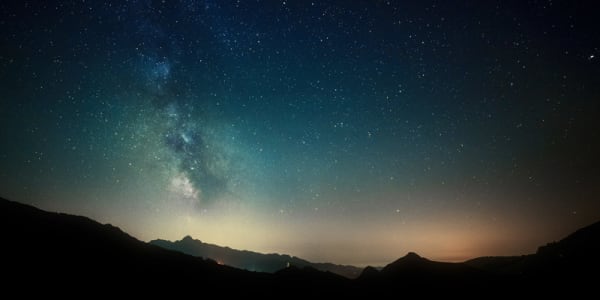 What is God like?
What is God like really? We know that He is so glorious that no man can see Him and live. (Exodus 33:20) God is so far above all comprehension and understanding that we cannot even begin to fathom the depths of His character. He is even greater to us than the entire universe is to an insignificant ant.
But God has revealed Himself to us and given us a small glimpse of His glory, like bright light shining in through the cracks in a door. By reading the Bible we can get a small taste of the wonder and the immensity and the brilliant shining glory that is God.
God is love
"He who does not love does not know God, for God is love." 1 John 4:7-8.
"God is love." Most people know that quote, even if they aren't believers. But to understand the depth of that love is something else. God loves people more than we can ever know. He has only thoughts of a future and a hope for each and every one of us. (Jeremiah 29:11)
Think of the seven billion people in the world. Each of them going about their tasks, walking through the park, filling their cars with gas, laughing, crying, hurting, loving. God's heart and will for each and every one of those seven billion people is to give them a future and a hope, from the most devout and God-fearing among them, down to the most unrepentant sinners.
There are no filler people. It isn't just Christians God loves. It is everybody. Each time I think I begin to understand His love then it hits me again like waves crashing onto the beach. God loves me. Why did He create the earth? Because He loves me. Why does He forgive me my sin? Because He loves me. Why does He arrange everything in my life to work towards my absolute good? Because He loves me.
I will never be able to fathom the true depths of God's amazing love and care for His creation. But I can believe in it and experience some of it. And the more I think about how great that love must be, the more I am driven on to return that love, in some small way, with my own life. To do everything I do for my God because He loves me. And He has given me everything.
"The Lord your God in your midst, the Mighty One, will save; He will rejoice over you with gladness, He will quiet you with His love, He will rejoice over you with singing." Zephaniah 3:17.
"For God so loved the world that He gave His only begotten Son, that whoever believes in Him should not perish but have everlasting life." John 3:16
Continue reading below ↓
Like what you're reading?
God is righteous
"Righteous are You, O Lord, and upright are Your judgments." Psalms 119:137.
In everything that God is, He is always righteous. Every decision He makes, every action He takes is just and right. He makes no mistakes. He is not unfair.
Neither does God play favorites. Not even Christians will get off easier than others. Everyone will be judged according to the same standard; God's spiritual laws. "For there is no partiality with God." Romans 2:11. Read further in Romans 2:12-16.
We can see time and time again examples of God's righteousness in the Bible. When He destroyed Sodom and Gomorrah He promised Abraham that He would have spared them if only 10 righteous souls were found. (Read Genesis 18:22-32.) But they were not there. The destruction of that place was just.
When everything is said and done God will sit on His throne and judge each one according to their actions. (2 Corinthians 5:10) Nobody will be able to say that the judgement they receive is unrighteous. Everything will be rewarded or punished to an exact degree. God judges righteously.
"Great and marvelous are Your works, Lord God Almighty! Just and true are Your ways, O King of the saints!" Revelation 15:3.
God is forgiving
"My little children, these things I write to you, so that you may not sin. And if anyone sins, we have an Advocate with the Father, Jesus Christ the righteous." 1 John 2:1.
Forgiveness is something that can be easy to take for granted. But we shouldn't forget what an amazing thing forgiveness really is. Who hasn't done or said anything they regret? Some mistakes can stain your life like coffee on a white t-shirt. No matter how hard you try you can't not look at it, focus on it, wish with all your heart that you could go back and undo it.
But God, in His infinite love, forgives and forgives and forgives. There are conditions for this forgiveness (Matthew 6:15, Acts 3:19) but they are not difficult to attain. God has made it as easy as possible for us to attain forgiveness and thereby experience His goodness and perfect will. And this forgiveness is absolute. When we are forgiven then we are forgiven and we are washed clean again. A totally clean slate to start on again.
When you think of what sin actually is and how God sees it, it really is amazing that He forgives us so often. When we sin we are not only damaging ourselves and those around us but it is a personal affront to God that we, His lowly creation, should choose to go against His perfect plan for us. It is the ultimate insult.
"If You, Lord, should mark iniquities, O Lord, who could stand? But there is forgiveness with You, That You may be feared." Psalm 130:3-4.
Forgiveness is really awe-inspiring and it should come with Godly fear. It should make us so thankful for God and His goodness that we begin to fear sinning against Him. Every sin that gets wiped away is another reason to never sin again. Think how good God is to keep on forgiving, over and over again.
"He has not dealt with us according to our sins, nor punished us according to our iniquities. For as the heavens are high above the earth, so great is His mercy toward those who fear Him; as far as the east is from the west, so far has He removed our transgressions from us." Psalms 103:10-12.
God is patient and longsuffering
"Now may the God of patience and comfort grant you to be like-minded toward one another, according to Christ Jesus." Romans 15:5.
God is also the God of patience. He waits for us. He is longsuffering. It would be entirely right and just to send us all to death for sinning and going against His perfect plan for creation. But God has given us a gift, an undeserved way back to Him. Through Jesus Christ we can attain divine nature and live in eternity together with Him in harmony. (2 Peter 1:4)
In God's infinite patience He is willing to forgive, willing to walk with us, to teach us, to chasten us time and time again as we learn the way to Him. We humans are stubborn, headstrong, weak and stupid by nature, without a natural sense for God's will and wisdom. We all have to admit that our progress is often slow, with many setbacks. But God never gives up as long as we have the mind and heart to serve Him. The work He has started in us will be completed. No matter how long it takes. (Philippians 1:6)
God's patience is immense. God's longing is that all people are saved, and He stretches out His hand all day that we should take hold of it. (Isaiah 65:2) But God's righteousness also means that He has given us a free will, and He will never force us to do anything. If we stubbornly choose to reject His goodness time and time again, in the end He may well just have to say, "All right, have it your way," and let us reap the evil we have sown. (Psalm 81:11-12; Isaiah 6:9-10)
"The Lord is gracious and full of compassion, slow to anger and great in mercy." Psalm 145:8.
God is wrath
"For the wrath of God is revealed from heaven against all ungodliness and unrighteousness of men, who suppress the truth in unrighteousness." Romans 1:18.
God is love. He is patient. He is righteous. And He is also wrath. His wrath is not over people but over sin. Because His love for people is so deep, He must necessarily hate everything that harms His creation with a hatred that runs just as deeply as His love. They are two sides of the same coin.
God hates sin because He knows how damaging it is. He sees sin hurt and corrupt and destroy His perfect creation time and time again. He understands all the pain and suffering that is caused because of it. God wants to get rid of sin, utterly and thoroughly.
But right now is the time of grace; a time where God has chosen to let people separate themselves from their sin. He is letting people make the decision to serve Him instead of their sin. It is a time to make use of the immense power of the wrath of God and cleanse out all of the sin that dwells in you. Let it burn through you like a fire.
How dare Satan corrupt this perfect creation! How dare he lead people into quarrelling, impatience, lying, anxiety, sexual immorality and all those other sins that cause so much damage to people and relationships! How dare he start wars and plagues and famines and terrorist attacks and everything else he does! How dare he try and take us out of God's loving hands! If you feel that burning hatred against sin seething within you, just imagine how God feels, who understands far more than we could ever think or feel.
God's wrath is not unjust or unrighteous. But neither is it something to be feared. He is also abundantly patient and merciful for the souls who long to be pleasing to Him. God will look kindly on them. But neither can we let ourselves be deceived or take advantage of this. We need to use this time to become free from sin.
There will come a day when the time of grace is over and God will reach out His hand and end sin forever. And whoever chooses to cling tightly to their sins will be destroyed along with it.
"Do not be deceived, God is not mocked; for whatever a man sows, that he will also reap." Galatians 6:7.
"Let no one deceive you with empty words, for because of these things the wrath of God comes upon the sons of disobedience." Ephesians 5:6.
God is almighty
"Have you not known? Have you not heard? The everlasting God, the Lord, The Creator of the ends of the earth, neither faints nor is weary. His understanding is unsearchable. He gives power to the weak, And to those who have no might He increases strength." Isaiah 40:28-29.
God can do everything. He created the heavens and the earth with a word. He breathed life into Adam and made mankind. He created the wind and the water, stars and planets, He created the entire universe. He is capable of doing anything He wants.
He has the power to forgive sins and to raise people up from the dead. And more than this, He has the power to keep people from sinning and to lead them to a victorious life in Christ. (Romans 16:20) Whatever you pray for within God's will is yours. Victory over your enemies, wisdom, patience, love, and humility: all these things are within God's power to grant and He does not hesitate to give to those who ask. (John 14:13)
There is no sinner who is too wretched for Him to save, nor any sin that is too deep for Him to forgive.
When you receive the Holy Spirit then this immense power fills you and gives you the strength to serve God like you've never been able to do before. The Spirit flows through your heart, mind and body and gives you complete power to cease from sin.
This power is far greater than sin. Just surrender completely to God, obey Him, and let His might make you utterly free.
God is unchanging and eternal
"Before the mountains were brought forth, or ever You had formed the earth and the world, even from everlasting to everlasting, You are God." Psalm 90:2.
What is God like? God is not subject to the fluctuating whims and opinions of a flawed and degraded society. His laws and His love and His ways are the same today as they were when He created the earth. And they will continue on into eternity forever.
The moral commandments that God gave to the Hebrew people thousands of years ago are the same laws He expects us to follow today. And they are the same laws He expects us to live by in all of eternity.
"And God said to Moses, 'I AM WHO I AM.'" Exodus 3:14. God is final. He is absolute.
His will brings perfect peace and joy and harmony to all who obey Him and this harmony will extend into eternity. God's love, His righteousness, His patience, and His might will never lessen nor change. God doesn't change. He is perfect. And He always will be.
God has reached out His hand to you to give you a future and a hope. Have you taken it?
This post is also available in
Scripture taken from the New King James Version®, unless otherwise specified. Copyright © 1982 by Thomas Nelson. Used by permission. All rights reserved.