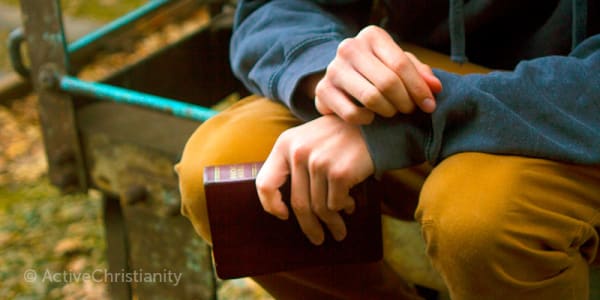 Are you experiencing spiritual starvation?
Just how important is it to read God's Word?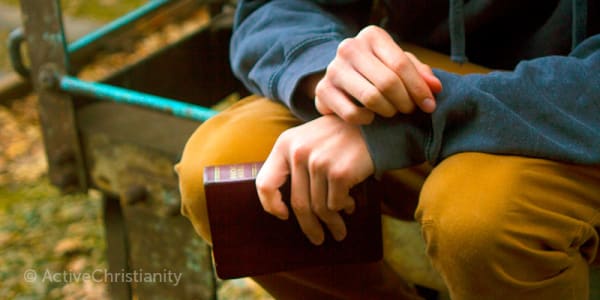 How important is it to read God's Word?
This is a very good question. Is it really so important to read God's Word? Don't we know enough; have we not heard enough through the years?
We may as well ask, is it really so important to eat? Have we not eaten enough? For our natural body it is not enough only to eat once in a while, for example once every Sunday. We would be starving! In the same way it is absolutely important and necessary to nourish ourselves with the Word of God every day, so we can be strengthened in our spirit, and develop and grow in a healthy way, according to the will of God. Otherwise we will soon suffer from spiritual malnutrition and show signs of spiritual sicknesses.
God's Word is a necessity
Think about Job's attitude in the Old Testament. In Job 23:12 he says, "…I have treasured the words of His mouth, More than my necessary food." No wonder Job was the man that he was! How is our longing and hunger for God's Word? It should be that we need it above all else.
"For the word of God is living and powerful, and sharper than any two-edged sword, piercing even to the division of soul and spirit, and of joints and marrow, and is a discerner of the thoughts and intents of the heart." Hebrews 4:11. Our natural inclination is to preserve our own will, desires, and interests. We, therefore, need the sword of God's Word to see that there is nothing worth preserving in our flesh. (Romans 7:18) The Word of God can give us the help that we need to deny our lusts and to become transformed.
It is only through God's Word that we can learn God's will and plan for our lives – that which is pleasing in His sight. God's Word is our life line, the help we need to overcome the sin in our flesh and the corruption that comes from following our lusts. How can we learn to do that without the vital instruction that can only be found in the Bible? Through obedience to what we find written there we are transformed and prepared for the kingdom of God – which is the entire point of our existence here on this earth.
The Psalms often speak of a longing for God's laws, His precepts, His Word. "Your Word is a lamp to my feet and a light to my path." (Psalm 119:105). With God's Word in our heart to lead us, we find direction and guidance to an eternal life in the kingdom of God.
Continue reading below ↓
Like what you're reading?
Choices
But we might say, "Life is so busy; I don't have much time to read." Does that sound familiar? Let's face it: if we are honest with ourselves, it is a matter of priority! We make time for what is important to us, right? How much time do we spend on our phone, on our computer, or playing video games, etc.? But when the Spirit reminds us to spend time with God's Word, it seems like too much work. "I'm too tired." Or we suddenly remember something "more important" that we needed to do.
Satan can make anything sound reasonable. He will use any trick or excuse to keep us from reading God's Word. He'd rather that we didn't get to know God's heart; that we never found God's will for our life. That way he can more easily fool us and deceive us into living for ourselves and never coming to a life with God. In this way he can control of our lives, even if we never realize it.
It isn't that hobbies or other activities are "bad," but it's a matter of setting the right priorities and making the right choices. Time is precious, and we need to make sure that we are using it to our greatest benefit.
Buying time
"See then that you walk circumspectly, not as fools but as wise, redeeming the time, because the days are evil." Ephesians 5:15-16.
In the German translation of the Bible that verse is written as "buy out the time." When we buy something, it costs us something, we need to pay for it with something that is precious to us. It could be that we have to give up something that naturally we would rather not, in order to get to know God's Word. It may be that we have to sacrifice something in order to make the right choices about our priorities.
But if we are faithful to do so, then it won't be long before we get an "appetite" for God's Word. The more we read God's Word, the more we want to read; the more we pray, the more we want to pray. We come to hunger and thirst for it more and more. We see that we need it; we need the sword in the Word to deny our lusts, so we can live a life that is pleasing to God. We need the comfort and encouragement in God's Word to lift our eyes and see our eternal future.
Time is our life! Let us make conscious, wise decisions to use our time profitably, to prepare ourselves for eternity in the kingdom of God. We have been given a free will to choose our priorities, but with it also comes a great responsibility. Let us choose to nourish ourselves with God's good Word and it will lead us on the way that benefits us for all eternity.
This post is also available in
Scripture taken from the New King James Version®, unless otherwise specified. Copyright © 1982 by Thomas Nelson. Used by permission. All rights reserved.