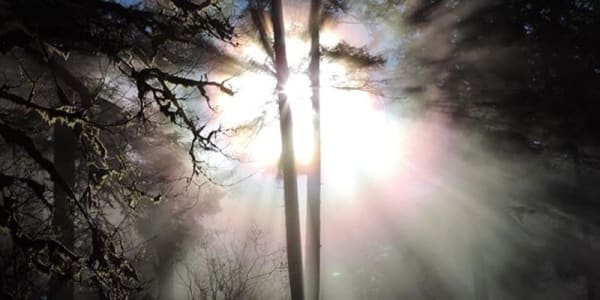 Are you waiting on a miracle?
What will it take for us to obey?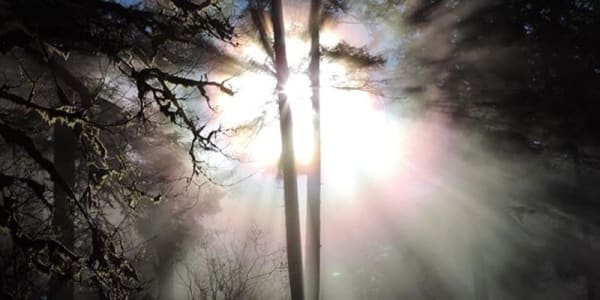 What will it take for us to obey?
The Bible is chock full of miracles. God parted the Red Sea, He sent food down from heaven for the Israelites in their distress and even raised Jesus up from the dead!
Jesus also performed many miracles in His time. He healed the blind and the lame, turned water to wine and brought back to life people who were previously presumed dead.
Most people would agree that it would be amazing to experience such things.
Imagine you were among the Israelites that Moses led out of Egypt. You are standing in the middle of the Red Sea. God had just split it completely in two and you walk on dry ground, with enormous walls of water surrounding you on both sides. Maybe you can even see the fish on either side of you. They swim by, bewildered, as you walk toward safety and freedom.
Or, you are a craftsman in the village of Bethany. A man named Lazarus, whom you knew well, has been dead for four days. You helped carry him to his tomb and watched as his family mourned over their loss. But now, after Jesus Christ told him to come forth out of the grave, he is alive once more! He walks toward you, healthy and well, and gives you a warm handshake.
After experiencing miracles like these, you think, I could never doubt again.
Reliant on signs and wonders
Yet, that is exactly what happened to so many. Even though people saw and experienced such amazing things, they still doubted. (Psalm 106:13; John 12:37) Few trusted unreservedly that God would take care of them, even after He had shown them that He would, time and time again. "Then the Lord said to Moses: "How long will these people reject Me? And how long will they not believe Me, with all the signs which I have performed among them?" Numbers 14:11.
It is naturally very easy for us as humans to doubt. We rely heavily on our senses, or what we see, hear and feel. The result of this is that we often question God or ask for signs or miracles to be performed before we choose to be obedient to Him. There is no doubt that miracles play an important part throughout history. They are described in the Word of God as a help for readers to believe, even today. (John 20:31) But, it is important to realize that miracles in and of themselves, though fascinating, don't completely satisfy us. The only thing that will truly satisfy us in the situations of life, is what the signs and wonders are meant to evoke: faith.
A living faith
We need to have a living faith in God! This faith extends far beyond simply believing God exists. Living faith means that we trust God in every situation, and seek to do His will, regardless of what we see or feel. Living faith means that we believe in God's Word and the words of the prophets, of Jesus Christ and the apostles, even when there isn't a clear sign or miracle to be found. Ultimately, living faith is obedience, even when we don't understand everything.
If we truly believe in God, then our lives should come into complete unity with His Word. When God's Word says "be anxious for nothing," for example, we should not sit and worry about our finances or how impossible or hopeless our situation may appear. Neither should we expect money to rain from the ceiling. No, we need to be obedient to God's Word and take up a conscious battle, rejecting thoughts of restlessness and doubt.
Likewise, when we are in the midst of sufferings, when we feel lost or confused, we should not expect that God will appear and fix everything in some miraculous or extraordinary way. No, we need to rejoice, just as Paul writes, choosing to thank God for the trials that we face instead of complaining or becoming bitter. We need to believe that God will use each situation to completely transform us, even when we don't understand or our feelings are at rock bottom.
Read Rachel's story of how she personally experienced that a miracle isn't always what we expect.
The result
The result of such faith and obedience to God is that we become unshakeable and immovable. We trust in Him and seek to do His will and He is, therefore, able to do amazing things for us. (Joshua 3:5) But, those who doubt, those who are not willing to believe and do God's Word, are "… like a wave of the sea driven and tossed by the wind." James 1:6. Such people are dependent on outward things; they are easily distracted, confused and discouraged and because of their lack of faith, God cannot do a work in their lives.
God doesn't want us to be dependent on outward signs and miracles. To witness a miracle is a temporal thing, but faith and obedience to God are of eternal worth. It is also these things which God has desired of us all along: that we believe in Him unconditionally and seek to do His will without our own demands, expectations and reservations. "[For] without faith it is impossible to please Him, for he who comes to God must believe that He is, and that He is a rewarder of those who diligently seek Him." Hebrews 11:6.
Don't wait for a sign, a wonder or a miraculous event. "'Bring all the tithes into the storehouse, that there may be food in My house, and try Me now in this,' says the Lord of hosts, 'If I will not open for you the windows of heaven and pour out for you such blessing that there will not be room enough to receive it.'" Malachi 3:10. If you do this, if you choose to believe in the living God and obey His Word, if you give Him your life unreservedly, you will surely experience His rich blessings and mighty power in your life!
This post is also available in
Scripture taken from the New King James Version®, unless otherwise specified. Copyright © 1982 by Thomas Nelson. Used by permission. All rights reserved.