Can a Christian lose salvation?
A Christian has the mind to serve God. This is the start of salvation. But can this salvation be lost?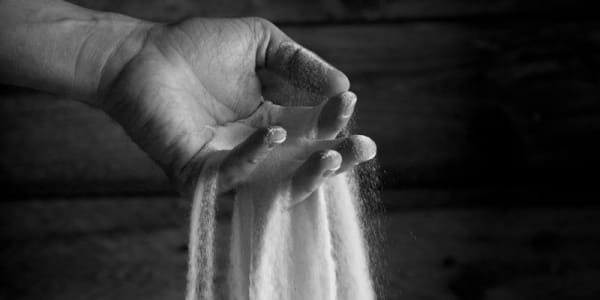 Salvation is by grace alone, a gift from God. A gift, once given, is not usually taken away. Is it then possible to lose your salvation as a Christian?
What is salvation?
When a person is converted and becomes a Christian they get a new mind. The old mind was to serve themselves and their lusts—the new mind is to serve God and do what pleases Him. This is where their salvation starts.
Similarly, Paul writes in Romans 6:6: "… knowing this, that our old man was crucified with Him." It is very important to know this. Salvation means that we don't only receive forgiveness for our sins through Jesus' death for us on the cross, but our old man was also crucified with Him. This is what makes it possible for us to live a new life (Romans 6:4).
This is what Paul speaks about in Ephesians 4:22-24: "that you put off, concerning your former conduct, the old man which grows corrupt according to the deceitful lusts, and be renewed in the spirit of your mind, and that you put on the new man which was created according to God, in true righteousness and holiness." The old man is the old mind (that serves self, the passions and desires in the flesh) and the new man is the new mind (that now only wants to serve and please God).
Continue reading below ↓
Like what you're reading?
The cross—the power unto salvation
Paul writes in Philippians 3:17-19: "Brethren, join in following my example, and note those who so walk, as you have us for a pattern. For many walk, of whom I have told you often, and now tell you even weeping, that they are the enemies of the cross of Christ: whose end is destruction, whose god is their belly, and whose glory is in their shame—who set their mind on earthly things." They were not enemies of the cross as long as it concerned receiving the forgiveness of sins through Jesus' sacrifice, but they were enemies of the cross concerning their old man being crucified with Christ. They may have once been converted and received a new mind but, sadly, they had turned back to the old mind and begun to love this world again.
We also read in 2 Timothy 3:5 about some who had a form of godliness but denied the power of it. The power lies in the cross, because it is the cross that is the power of God unto salvation. (Romans 1:16) It is the cross that keeps our old man crucified so that we can grow and increase in the new life—the virtues of Christ. But a religious form covering the old mind that loves the world and its lust, is an abomination in Gods eyes. It is the hypocrisy that Jesus opposed so strongly.
So can you lose your salvation?
So salvation, both by forgiveness, and by following Jesus on the way of the cross, is by grace. A free gift of forgiveness—and a way, with help and grace to walk on it. This way is open for disciples of Jesus—those who want to follow Him and have the same mind that He had. (Philippians 2:5-8; 1 Peter 4:1) Through the grace to help that is given them, they overcome as He overcame. (Hebrews 4:15-16) That is true salvation. But is it possible to lose this salvation?
It is clear that if a person turns back to the old mind, loving this world and enjoying their lusts, then they lose their salvation. Such a mind does not fit into the kingdom of heaven. However, if they truly repent and turn back to God, they can regain their salvation, but then they have also lost precious time where they could have been growing in the virtues. So let us continue in this new mind and be firmly established in it.
"As you therefore have received Christ Jesus the Lord, so walk in Him, rooted and built up in Him and established in the faith." Colossians 2:6-7.
This post is also available in
Scripture taken from the New King James Version®, unless otherwise specified. Copyright © 1982 by Thomas Nelson. Used by permission. All rights reserved.