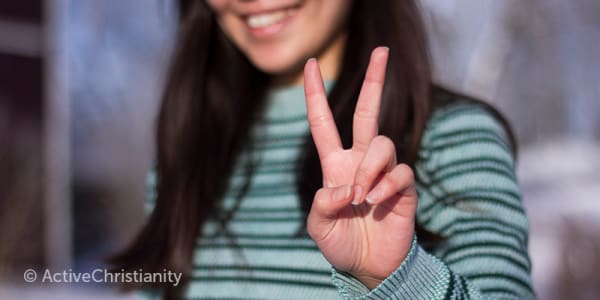 How I can contribute to world peace
Everyone wants world peace, but creating peace starts with me.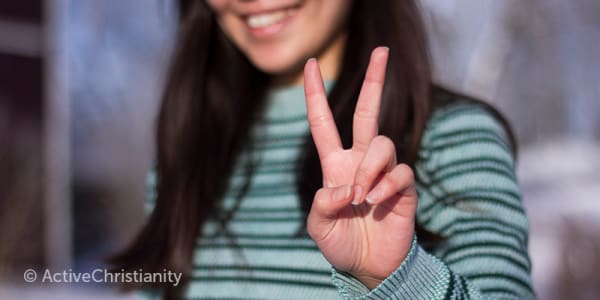 Recently, I read a verse which I don't think I've ever noticed before. It describes some people as the "sons of tumult." (Numbers 24:17) That verse made an incredibly strong impression on me. I have never thought of myself as a "drama queen." But suddenly it made me question myself. Am I actually someone who causes tumult because of my attitude and actions? I realized that I am very much like that! I'd never seen myself like this before.
Jesus said, "Blessed are the peacemakers, for they shall be called sons of God." Matthew 5:9. I have always previously associated being a peacemaker with being someone who doesn't really argue, and can maybe help other people settle their arguments. Kind of as a generally pleasant person, but it was never really something that I thought about a lot. But it came home to me like never before that there is a lot more to peace than that.
If I am complaining, am I causing peace? If I am envious, am I causing peace? If I am anxious and stressed? If I am insisting that others see things my way? If I am talking negatively about someone else? If I am doing things that are best for myself at the cost of the others? If I am looking down on someone else? If I am being a busybody and involving myself in another person's business? If I am insisting (even if only sub-consciously!) that people are paying attention to me? If I am defending my own ego? All of these things are because of sin in my flesh! If I want salvation, I have to acknowledge my own egotism – my own sin. When I acknowledge that, then God can do a work in me.
All the struggles and protests of my soul come from not being united with the will of God for my life. If I were to love and do God's will, then He would keep me in perfect peace. To do this I need to humble myself and entirely give up my own ego and thoughts. Coming to peace, to rest, to salvation is my top priority, and whatever I have to give up in order to come to that is worth giving up.
Paul exhorts us in Romans 12:18: "If it is possible, as much as depends on you, live peaceably with all men."
I realized that making peace is in every aspect of my reactions and dealings every single day, with God and with people. I don't come to peace by using my own intellect, my human understanding and intelligence to deal with my situations. To come to peace, I need to seek the wisdom that comes from above, which is first pure, then peaceable. (James 3:17) By overcoming my own human reactions, my own ego, by humbling myself and seeking to do God's will, I get this pure peace. My actions are purified from all sin. Not by being concerned with my own welfare, and stressing about things, and being anxious, and jealous, and discontent.
When I count myself – my ego, my will, my reasoning, opinions, and "knowledge" – as crucified with Christ, then I have access to God and access to the power of the Holy Spirit. Then I put to death those sinful reactions and there will be a life-giving spirit of peace and rest that accompanies me in everything that I do. That spirit can bless and help others as well. When they come into contact with me they can experience the life of Christ, rather than the frantic life of Kathryn. Christ should live in me! That's the whole point, that I decrease, and He increases in my life. (2 Corinthians 4:10; John 3:30)
In Acts it's written about a man whose name translates to "Son of encouragement." (Acts 4:36) My goal for my life is that I can be transformed from being a son of tumult to being a son of encouragement and a son of God. At least the corner of the world that I inhabit can be peaceful as far as it depends on me.
"He shall be like a tree planted by the rivers of water, that brings forth its fruit in its season, whose leaf also shall not wither; and whatever he does shall prosper." Psalm 1:3.
If each of us were to take it this way, world peace would not be an issue.
Like what you're reading?
This post is also available in
Scripture taken from the New King James Version®, unless otherwise specified. Copyright © 1982 by Thomas Nelson. Used by permission. All rights reserved.