How can we hold on to our faith?
Why do people give up on their faith? The answer is really quite simple.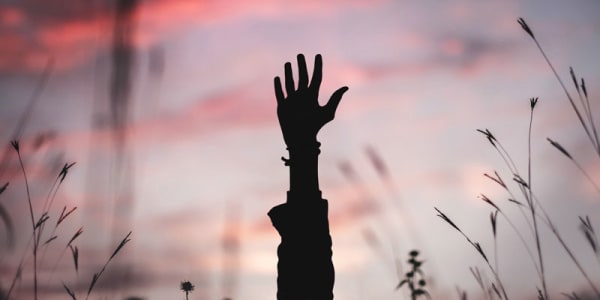 For most Christians faith means belief in God, the forgiveness of sins, and that they'll go to heaven. But this belief is only the first component of faith. If we read in James 2, it is clear that more is required of us.
"Was not Abraham our father justified by works when he offered Isaac his son on the altar? Do you see that faith was working together with his works, and by works faith was made perfect? For as the body without the spirit is dead, so faith without works is dead also." James 2:21-22,26.
It is one thing to say that you have faith, it is an entirely different thing to show it. If faith without works is dead, we need to be actively working so that our faith can be made perfect. Each situation that comes is an opportunity to work on ourselves, whether that means choosing to tell the truth when we are tempted to lie, or treating someone with kindness even when we don't feel like it or feel that they "deserve" it. Working on ourselves simply means that when we are tempted to unrighteousness, we say "No" to Satan and "Yes" to God and what He prompts us to do. This is the second component to faith.
But how do we hold on to that faith throughout all the things we go through in life?
Continue reading below ↓
Like what you're reading?
Set your mind on things above
Perhaps you have come to a point in your life where you know that Christianity is the life for you. You believe in God, you go to church, you want to be a good person. But as time progresses you discover that keeping God's laws isn't as easy as you thought it would be. In fact, doing what the Bible says doesn't seem to come naturally at all.
"Set your mind on things above, not on things on the earth." Colossians 3:2.
As Christians, our hope is that we will one day be raptured and get to spend an eternity with Jesus. When we decide that we want to be faithful to God, that goal always needs to be at the forefront of our minds. Then we find eternal value in every situation. This ensures that when we find ourselves tempted to be unfaithful to God, we see what it is we are fighting for. Then we won't be deceived into thinking that something else is more important, or will bring us more joy, than to do God's will in each situation.
Why do people give up on their faith; on this hope? Quite simply, because they stop focusing on their heavenly goal. Their focus shifts towards temporal things such as earthly goals, dreams, material items, or experiences. These things in themselves are not wrong. It's when they become more important than our heavenly calling that they become a problem. In their effort to seek after these earthly things, many people completely lose sight of their heavenly goal. The result is that they no longer have a need for God in their lives. Their minds are no longer set on things above.
If we don't consciously focus on that heavenly goal, it leaves a vacant space which is quickly filled with all sorts of earthly things. However, when we fill our thoughts with heavenly things, then a life with God will become the most important thing to us, and the result is that we will strive to be faithful in every situation of life!
We need God
"For we walk by faith, not by sight." 2 Corinthians 5:7.
God wants to bring us to a point in our lives where we cannot live without our faith in Him. In hard times, when things aren't going as we think they should, and in good times, when everything seems to be going our way. As we go through life, it becomes more and more evident to us that we cannot achieve our heavenly goal without help from God. For some people, this becomes clear after many failed attempts to overcome sin in their own strength. For others, it takes a big life-changing situation for them to come to the realization. Whatever the case, we each need to come to this – that no matter what happens, I need God in my life, even if I were to be the last faithful person on earth.
When we realize that our faith in God is the only thing that has any true worth, there is nothing and no one that could ever take it from us. Each situation we come across will be met by someone who has the power of God backing them up, and we will become soldiers for Christ who have no tolerance for sin. We'll become more and more liberated from sin, and the result is that our faith becomes stronger and stronger.
"Let us hold fast the confession of our hope without wavering, for He who promised is faithful." Hebrews 10:23.
Scripture taken from the New King James Version®, unless otherwise specified. Copyright © 1982 by Thomas Nelson. Used by permission. All rights reserved.