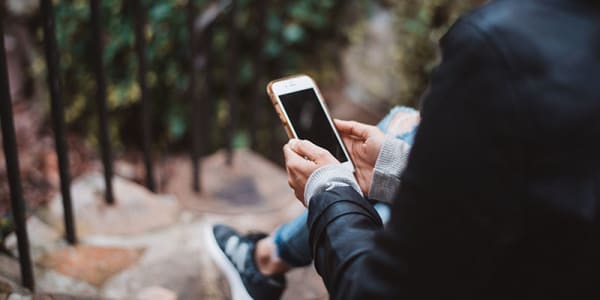 Common to all
Regardless of whether we have a "nice" personality or not, all of us have something in common …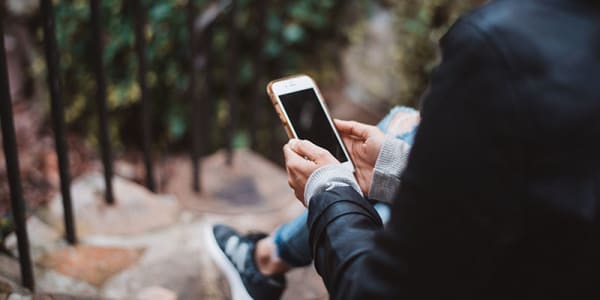 All my children have grown up and most have moved away, but one in particular has started to send me a lot of interesting questions. Because these questions arrive via text and are not asked face-to-face, it gives me time to think about what to say. Some of the subjects are complex, all are interesting, but one in particular surprised me. It was this:
How do you come out of this life of just living for yourself? And to stop having thoughts about what you want/want to do etc.? When I see … he is just always so happy, and always thinking of the others.
What lies beneath the surface
The reason it surprised me was that the person who asked the question doesn't appear to live for themselves, always seems to be happy, and always seems to be thinking about other people. And I know that the person they referred to in the text as such an example isn't always happy and actually does have battles about being selfish and uncaring.
We tend to assume other people have got this life sussed, and we are the ones way behind still struggling with the basics. We can put a brave face on it, but underneath it can lead to negative thinking about our own value and walk with God. But what we see of "the others" is not their thought processes. We don't see their battles, their struggles or the negative thinking that they have had to overcome.
Continue reading below ↓
Like what you're reading?
What is common to all
There is something that is common to all, and that is the flesh or what we can call "my life" ­– which is me according to my nature. And this is the same for everybody who wants to follow Christ – there is a nature to overcome. Even when people have pleasant personalities and are "nicer" than me, where this battle against human nature is concerned, we are all on a level playing field. What counts isn't a pleasant personality, it is a determination to find my life and lose it.
The basic first principle for all of us who want to be like Christ is to believe this:
"For I know that in me (that is, in my flesh) nothing good dwells …" Romans 7:18.
The basic second principle for all of us who want to be like Christ is to believe this:
"He who finds his life will lose it …" Matthew 10:39.
What we should be busy with
Our focus should be on what we are finding of our lives during the normal day, not how other people are. And to find our life we have to be looking for it; every single time that we find something in our lives that is contrary to God's nature and we deny it, we have progressed along the way to becoming more like Jesus. We get the best success when we stop being vague, leave trying to be a "better person" like the people we meet who always seem to be kind and thinking of the others. The body of Christ is not built by people trying to be nice to each other; it is built by people finding their lives and losing them. This is the rock on which fellowship is built.
Let's be specific about our enemy – I know what my area of battle has been today, but that has been between me and God. Maybe nobody has noticed that I have felt "miserable, and poor and blind and naked," or that I have aimed blows at resentment, or envy or smugness.
But what people will notice if I aim my blows successfully every time, is that I begin to change. Some things may take longer than others, but we must not be afraid of the battle because we are guaranteed success.
"… being confident of this very thing, that He who has begun a good work in you will complete it until the day of Jesus Christ." Philippians 1:6.
This post is also available in
Scripture taken from the New King James Version®, unless otherwise specified. Copyright © 1982 by Thomas Nelson. Used by permission. All rights reserved.