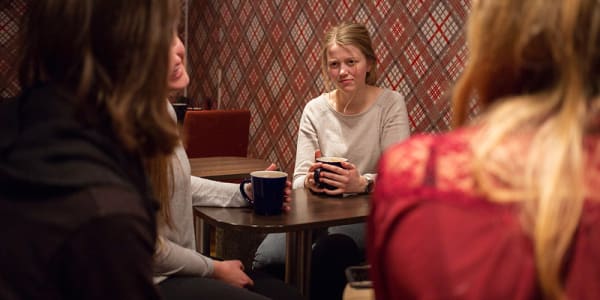 Comparison is the thief of joy
There is no joy to be found in measuring my life against anyone else's.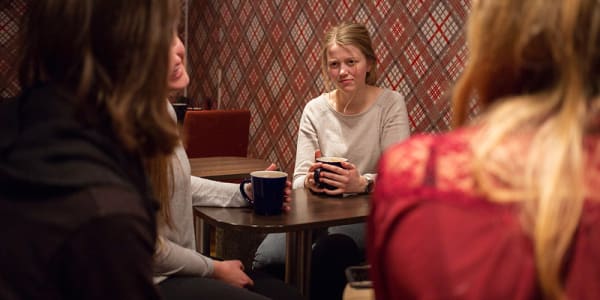 Former American president Theodore Roosevelt once made this very striking statement. "Comparison is the thief of joy." I know that for myself personally, there have been many times when I've felt that if I were to measure myself against one person or the other, I would come up short.
"Why is it so easy for her to talk to people? Everyone loves her. Why am I not more like that? I wish I were more outgoing and popular."
"People always ask him for advice and help. I'm always passed over. I guess my help is not really worth anything."
"He has such a good handle on life. Why do I constantly feel like I am struggling to figure things out?"
"I wish . . . must be nice . . . it would be easier . . . why not me . . .?"
Continue reading below ↓
Like what you're reading?
God knows and plans all things
These thoughts are like a vacuum that sucks the joy right out of life. A day that was previously full of sunshine can suddenly be dark and gloomy. Why? Because suddenly I am not adequate in comparison with someone else. My life is not good enough compared to another's.
But God has not created us to be carbon copies of a certain standard. He created each one of us with a unique personality, abilities, and gifts. Unique circumstances. And yes, that includes me. To deny that is to deny that God knew what He was doing when He made me, when He planned my life. If I believe in God, then I believe that He created me just as I am, and that He has a personal care for me.
"Your eyes saw my substance, being yet unformed. And in Your book they all were written. The days fashioned for me, when as yet there were none of them. How precious also are Your thoughts to me, O God! How great is the sum of them!" Psalm 139:16-17.
It is now up to me to use what He has given me to serve and bless. And I can't do that by looking at another and wishing I were more like them.
In the gospel of John we read the story of how Peter questioned Jesus about John. In reply Jesus said to him, "What is that to you? You follow me." John 21:20-22.
It's actually that simple. There is one thing that matters, and that is that I follow Jesus. It doesn't matter what this one or that one does. It's none of my business, actually! I follow Jesus. If I really work with this in my life I will experience freedom from envy and from all the low self-esteem, dissatisfaction, and unrest that comparison brings.
The works that God prepared for me
So what I need to do is stop comparing myself to other people, and just be faithful to God's leading in my own life. I can't try and conform to this one or that one, people who seem to be the "right kind" of person, someone who seems to "have it all." What I can do is live my life according to God's Word.
Paul writes, "Take heed to yourself and to the doctrine. Continue in them, for in doing this you will save both yourself and those who hear you." 1 Timothy 4:16. If I do this my personality will be cleansed and purified from sin, and I will become exactly the person that God meant for me to be when He created me. I will be able to do the works that He has prepared for me to do.
"For we are His workmanship, created in Christ Jesus for good works, which God prepared beforehand that we should walk in them." Ephesians 2:10.
So when I'm tempted to compare myself to others, I know what I need to do. I pray to God that He will strengthen me. "Thank you God that you have made me just as I am. Help me to be humble so that I can see how to follow Jesus in the works that have been prepared for me."
If I keep my vision fixed on following Jesus, and not wishing I was someone who I am not, then He will give me the strength I need to serve and bless using what He has given me, and to simply be myself in purity before His face alone.
This post is also available in
Scripture taken from the New King James Version®, unless otherwise specified. Copyright © 1982 by Thomas Nelson. Used by permission. All rights reserved.