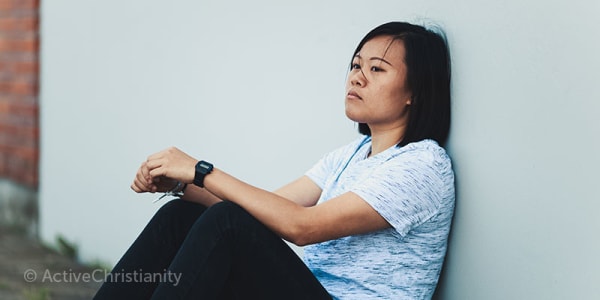 Where do you go when you need comfort?
We all have things we turn to when we are in need of comfort. But are you accessing true and lasting comfort?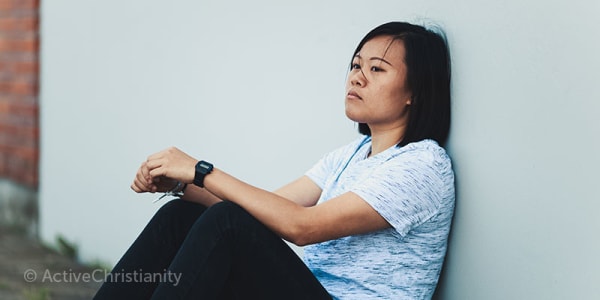 "Therefore if there is any consolation in Christ, if any comfort of love, if any fellowship of the Spirit, if any affection and mercy, fulfill my joy by being likeminded …" Philippians 2:1-2.
Who finds consolation in Christ? It is those who follow and those who desire to follow in His steps. What is the consolation they receive in Christ? First and foremost it is the result which Jesus obtained on the way on which He went, and on which we follow Him. When we follow Him, we have the consolation that we will come to where He is – He who arose from the dead.
Young people, especially, ought to consider this, seeing they are on the threshold of life and have to choose the way they want to follow throughout their life. If you choose to go on the way of living according to your lusts, then consider those who have gone on that way for many years and see if you find any consolation in the result they have obtained. If you follow in their steps, you cannot avoid ending up like them.
Why do we need consolation?
Many people live according to their own will and consequently end up in difficulties. They think they are suffering unjustly, and they do not seek their consolation in Christ but rather in the approval of people. If they do not gain their approval, they bear a grudge. Such people can never attain to being likeminded.
If they had found Jesus' steps, He who did not threaten when He suffered, but committed it to Him who judges righteously, they would also have found their comfort in Christ and would have forgiven just as Christ has forgiven them. (1 Peter 2:21-24.) All those who have their comfort in Christ will become likeminded.
"For in that He Himself has suffered, being tempted, He is able to aid those who are tempted." Hebrews 2:18.
"For we do not have a High Priest who cannot sympathize with our weaknesses, but was in all points tempted as we are, yet without sin." Hebrews 4:15.
Paul writes: If there is any comfort of love, any fellowship of the Spirit. And yes, there is, if we partake of the sufferings of Christ by denying ourselves in order not to sin; then we also possess comfort of love and fellowship of the Spirit. However, being acquainted with any of it without forsaking our self-will is impossible. Then we will attempt to find it among people, but we will be disappointed. On the other hand, in Jesus' steps we will find abundant compassion and mercy.
"For as the sufferings of Christ abound in us, so our consolation also abounds through Christ. … And our hope for you is steadfast, because we know that as you are partakers of the sufferings, so also you will partake of the consolation." 2 Corinthians 1:5, 7.
Those who partook of the sufferings of Christ also walked in Jesus' steps, and Paul had a steadfast hope for them. He could depend on them. They lacked neither comfort nor affection of love. They also had fellowship in the Spirit with Him who conquered death.
Ungodly people also have a great consolation in Christ if they turn away from their evil way. "If we confess our sins, He is faithful and just to forgive us our sins and to cleanse us from all unrighteousness." 1 John 1:9.
In Christ there is consolation, compassion, and mercy for all those who are willing to forsake their self-will. That is the way on which Jesus went, the way that leads to life. (John 6:38.)
Like what you're reading?
This article has been translated from Norwegian and was first published with the title "Where do you find your comfort" in the periodical Skjulte Skatter (Hidden Treasures) in September 1971.
© Copyright Stiftelsen Skjulte Skatters Forlag | ActiveChristianity
This post is also available in
Scripture taken from the New King James Version®, unless otherwise specified. Copyright © 1982 by Thomas Nelson. Used by permission. All rights reserved.