Could you be described as a faithful person?
In Proverbs it says that a faithful person is hard to find. Could you be counted as one of those people?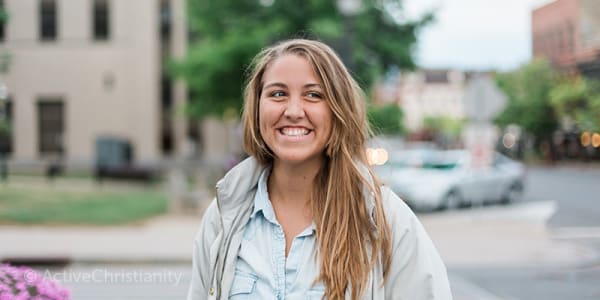 "Most men will proclaim each his own goodness, but who can find a faithful man?" Proverbs 20:6.
The writer of the Proverbs definitely infers that a faithful person is hard to find! When a precious stone is rare it is also very valuable. Faithfulness certainly falls into that category!
Faithfulness applies to all areas
If you heard someone mention the word "unfaithful" in a conversation, what would be your first thought? Most likely that they were referring to a marriage situation where one of the spouses had been unfaithful to the other. Of course, faithfulness in marriage is of extreme importance, and misery and often disaster follows when a person is not faithful in this area. But faithfulness is not limited to this kind of relationship. In fact, it applies to every area of our lives.
God is faithful in every possible meaning of the word. He is described as, "the Father of lights, with whom there is no variation nor shadow of turning." James 1:17. God is utterly faithful to His Word, faithful to His promises, faithful to His own laws, and faithful to mankind, the chief joy of His creation. He loves each person unconditionally with an eternal and unchanging love.
Thinking of the world as a whole, if every person lived faithfully by his or her God-given conscience, that whisper in our hearts that tells us the difference between good and evil and prods us to choose rightly, how different the world would be! To follow our conscience is a fantastic beginning! But as Christians, God wants to lead us even further. He has promised us the Holy Spirit, the Helper who will guide us into all truth. (John 16:13)
The apostle Paul says, "Be imitators of God as dear children." Ephesians 5:1. So He is the Father of lights, and we are His dear children! God's highest hope for us is that we can become like Him, faithful in all our ways. Human nature is corrupt to the core, and unreliable. Plenty of variation there in our attitudes and actions! But the good news is that we can change! By the power of the Holy Spirit we can come to a faithful life in thought, word and deed!
Continue reading below ↓
Like what you're reading?
Be faithful
It is good to ask myself what it means to be faithful in practice. The way to a faithful life can start with very small things, keeping a promise, paying a debt on time, or giving an honest answer to a painful question. It can mean watching my words. Do I exaggerate when telling a story? Am I a revealer or a concealer of secrets? (Proverbs 11:13) What about my motives? Is there an underlying selfish motive in the good I do for others?
The Holy Spirit will enlighten me about all these things and many more. Just like love and gentleness are fruits of the Spirit and can and should be manifest in every area of my life, so also faithfulness. And just like love and gentleness develop by the work of the Holy Spirit in my heart and life, so faithfulness is something that grows and develops as God helps me day by day to walk in the Spirit. When I persevere in obedience to the Spirit's promptings my life begins to bear precious fruit, such as love, joy, peace and faithfulness! (Galatians 5:22)
Live to please God
One certain hindrance to coming to a life of faithfulness, by God's standards, is if I only live to please people. It lies deep in human nature to want to please people and get their approval. But I can only be a true benefit to people if I Iive before God's face, pleasing Him in secret, no matter what other people may think about me. Faithfulness in secret will lead to a life of faithfulness – fruit that others can taste and see and be blessed by.
To go back to the verse we began with, a faithful man or woman does not proclaim his or her own goodness. How opposite of human nature that so readily parades itself and makes no attempt to hide a good deed! David said it so well in Psalm 16:2, "O my soul, you have said to the Lord, 'You are my Lord, my goodness is nothing apart from You.'" David had a faithful mind! He was zealous to give God the honor for the good He had worked in and through him.
It takes humility to come to a faithful life in all the secret corners of my thought life, with my words, and in all my deeds. But what a happy and blessed result for those around me and not least for myself! When I am totally committed to being faithful to God, and to all the laws of the Spirit of life that He reveals to me, He totally commits Himself to me so that it can succeed. (1 Thessalonians 5:24-25)
"His compassions fail not, they are new every morning. Great is Your faithfulness!" Lamentations 3:22-23.
Scripture taken from the New King James Version®, unless otherwise specified. Copyright © 1982 by Thomas Nelson. Used by permission. All rights reserved.