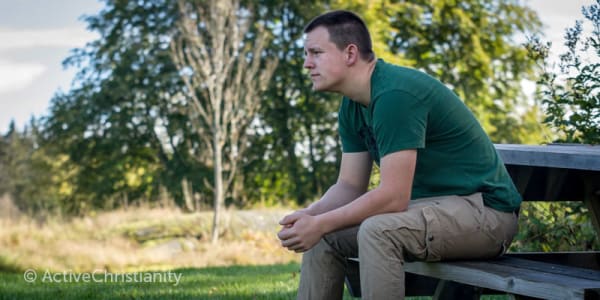 "Do I really have to do this, God?"
Have you ever felt like the price of something God asks you to do is too high?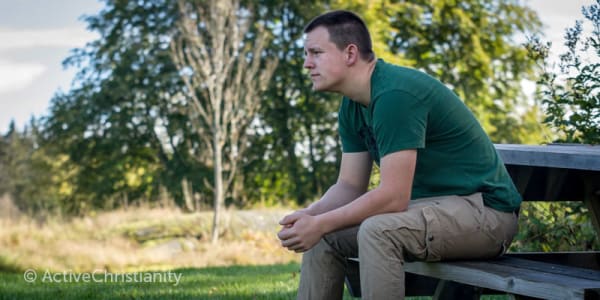 Do I have the simple faith to be obedient when God asks me to give something up? Do I have an utter, humble belief that God's ways are beyond questioning? That to bow to His will is always the right choice, no matter what it costs?
Have you ever encountered a situation where God asked something of you, and you felt like it was asking too much?
As an extreme example to illustrate the point, what if He asked you to uproot your whole family, move from your home, your church, your career, your whole life, to do mission work in a far away country? To most people this would sound crazy. But you believe that this is what God is requiring of you.
Obviously that would be an unlikely eventuality for most people. But there can be many different degrees of things that God can ask us to do. Things that could be difficult, and possibly even painful. Would you have the simple faith, that if God wanted you to do it, then it had to be done?
Can I really do that?
What about a relationship that I know in the back of my mind isn't right? Maybe I long for something that God hasn't given me, and I simply cannot understand why not – a spouse, a baby, a career, etc. There can be things that have nothing wrong with them in themselves, but just aren't God's will for me.
Maybe it's my natural anxiety. My need to be in control. My desire to be someone in this world. My grudge against someone else. Etc. Can I sacrifice my own plans, my own ideas, the things that I naturally cling to or desire?
What if giving up that something is just exactly what I need to do in order to lay hold of what God has in store for my life? Can I surrender myself, my ideas, my pride, my hopes and dreams to God, in faith that He loves me and that He directs my paths exactly as is best for me? Don't I believe that He loves me so much and wouldn't ask me to do something without having a perfect reason for it, even if I cannot see that reason?
Why I need to do it
God asks us to trust in Him, and not rely on our own understanding. Then, even though you may be grieved by the trial, the genuineness of your faith will be proven to be "much more precious than gold that perishes, though it is tested by fire." 1 Peter 1:7.
God blesses such a tried and proven faith, and He prospers those who have this faith, those who have placed all their confidence in Him.
"Trust in the Lord with all your heart, and lean not on your own understanding.
In all your ways acknowledge Him, and He shall direct your paths." Proverbs 3:5-6.
The benefit for me
I can give up my ideas and plans, and say as Jesus said in Luke 22:42, "not my will, but Yours be done." Then His perfect will and guidance for my life becomes the desire of my heart! And although it may hurt to give up my own will, although there is a suffering involved, I will find rest and peace in choosing to believe that His plans for me are for a future and a hope. (Jeremiah 29:11) I will find that God is with me in everything that I do.
When I let God steer my life, then He will be able to show me the path that He has set before me. A path on which I can serve Him and bring honor and glory to His name. Where I can learn to live so that I am well-pleasing to Him. Where I get that tested faith that is more precious than gold, which will "be found to praise, honor, and glory at the revelation of Jesus Christ."
Scripture taken from the New King James Version®, unless otherwise specified. Copyright © 1982 by Thomas Nelson. Used by permission. All rights reserved.