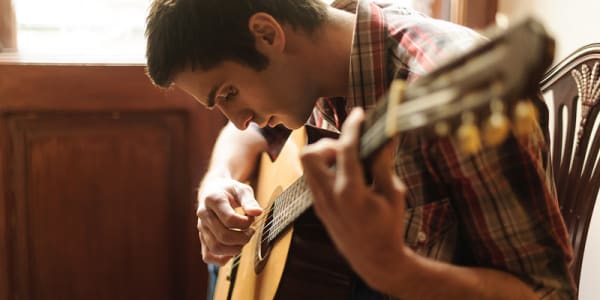 Do I use my talents to bless or to impress?
How I can be sure that I am using my talents for God?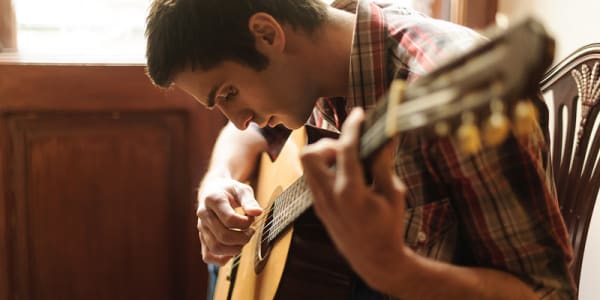 Some have been given the talent to play incredible music. Some have a gift for speaking. Some have an eye for the needs of people around them. And others maybe feel like they haven't been given so many talents at all.
We have not all been created with the same abilities, but we have been given the same opportunity to do the good. There are different ways that I can use the talent that I have been given. I can bless the others … or I can indulge in selfishness, seeking praise and admiration. I need to search myself: What are my goals and intentions? What is in my heart?
"Look at me! Look at what I can do!" Maybe I don't say it aloud, but I probably find myself thinking it quite often. My eyes flick to the ones around me, watching for their reactions to see if they say, "Wow, you're really good at that." But do I acknowledge for myself the unrest and selfishness that is coming out of this? When I consider my own abilities to be sufficient for leading myself to a life where I am happy and content, then I have lost focus on the goal.
Using my talents for God
Why has God entrusted me with the talents that I have? What does He want me to do with them? This is made clear in Philippians 2:3: "Let nothing be done through selfish ambition or conceit, but in lowliness of mind let each esteem others better than himself." Our talents can be used to serve God, and part of that is to serve others – to esteem others in lowliness of mind!
Lowliness of mind isn't very popular these days. The spirit of the times teaches us from a young age to exalt ourselves. We learn this from celebrities and sports stars who like to make it known how talented they are. Do I allow this to influence me and make me expect, or maybe even demand praise from others when I have done something well? Basking in the admiration of others might seem like something worth aspiring towards but, behind-the-scenes, a life lived only for receiving honor is superficial and its rewards are gone in a moment.
"And whatever you do, do it heartily, as to the Lord and not to men, knowing that from the Lord you will receive the reward of the inheritance; for you serve the Lord Christ. But he who does wrong will be repaid for what he has done, and there is no partiality." Colossians 3:23-25.
There is no peace when I am seeking honor from others. Instead, I get bogged down in selfishness to the point where all my thoughts are about myself: how am I being perceived; what are the others saying about me? etc. This selfishness prevents me from really growing in love for God and for the others. But how can I be free from an endless obsession with myself that so often hinders me from showing a genuine love and care for others?
Continue reading below ↓
Like what you're reading?
It has been given to me
"For I say, through the grace given to me, to everyone who is among you, not to think of himself more highly than he ought to think…" Romans 12:3.
When my head begins to swell with pride, I need to remember that everything I have has been given to me. I also need to remember that my earthly talents are worth nothing in eternity. The value that comes forth from my talents isn't the talent itself. After all, do I really think I would have a better chance of getting into heaven if I was really good at public speaking, for example? What really matters is that I live a life for God, serving Him in simple faith and obedience. What really matters is the love that I show for others. The talents God has given me, whether great or small, can be used for this purpose.
If all my talents were taken away today, how would I react? If I injured my leg so badly that I couldn't play sports, or broke my hand and couldn't play my musical instrument, what sort of attitude would come out of me? Would others still feel a genuine warmth and love radiating out from my actions, or would they sense bitterness?
What is motivating me?
"Set your mind on things above, not on things on the earth." Colossians 3:2.
I need to be honest about why I am using my talents. More often than not, I can tell by how I find myself reacting. If I go around, waiting eagerly for people to compliment me, then I am focused on things of the earth – seeking my own honor and satisfaction. A bitter taste comes out of actions that are motivated out of egotism. However, if I genuinely use my talents as an opportunity to serve God and bless the others, then there can be a real, lasting value. It is important for me to be completely honest with myself here. My talents shouldn't be a stumbling block for myself.
What about if I feel like I haven't received such a generous portion of talent? I can quickly be tempted to envy when I see that some of my friends can do this or that effortlessly. I need to guard my heart against this. James 3:16 reads: "For where envy and self-seeking exist, confusion and every evil thing are there." Envy leads to strife. If I can't rejoice when I see someone else using their gifts to bless, then my pride and envy are standing in the way.
"As each one has received a gift, minister it to one another, as good stewards of the manifold grace of God." 1 Peter 4:10-11. God knew me long before He created the earth, and He intentionally made me exactly as I am, with a plan for my life. The intention is that I use my talents in a way that is pleasing to God rather than to myself. Used correctly, my talents can be an incredible tool in building friendships and in blessing and enriching the lives of others around me.
When my time comes to meet my Creator, my talents will fall away, but the results of living in obedience to His laws will stand as an eternal testimony. In the end, what matters is how I serve God and am well-pleasing to Him and, in serving God, what I do with what I have been given. May my life be a life lived to God's glory, a life full of heavenly content and blessing!
This post is also available in
Scripture taken from the New King James Version®, unless otherwise specified. Copyright © 1982 by Thomas Nelson. Used by permission. All rights reserved.