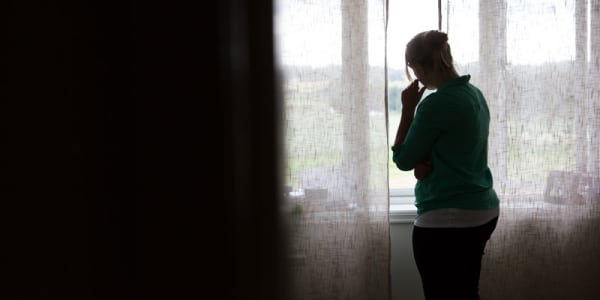 Do you have to let discouragement affect you?
Satan comes with discouraging thoughts that it will never succeed for you. Do you need to listen to him?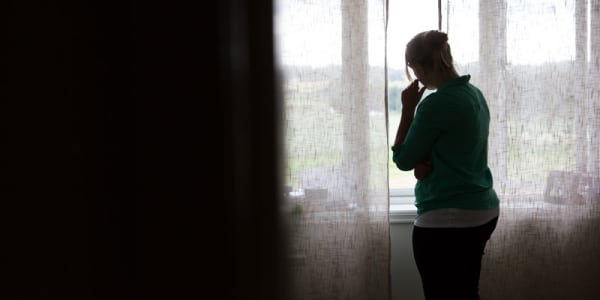 Jesus commands you to live a pure, blameless, and sinless life. (Matthew 5:48) But often you experience that it isn't as easy as you think, and Satan comes with discouraging thoughts that it will never succeed for you.
As long as you are on the earth Satan will do his best to keep you from getting victory over sin, and one of his most important weapons for this is discouragement. He tries to influence your thought life, tell you that it is impossible to get victory over sin and maybe even try to get you to believe that you are not called! Do you need to listen to this? Absolutely not!
God did not give us a spirit of discouragement
It can be very easy to let yourself be affected by discouragement, especially because sometimes the thoughts tempting you to become discouraged can resemble the truth. Say that you have fallen in a lie. You have worked hard to be finished with lying, but one day you choose the easy way out and lie your way out of a situation. For example, if you have slept in and come late to work and say that you just misunderstood what time you were supposed to start instead of telling the truth. Afterwards you regret that you didn't say it like it was, and that you told a lie.
Then the tempter will come and say, "Look how sinful you are. You fall and fall in lying. How can you be such a terrible person that you can never be finished with lying? There, is no hope for you." He tries to make you feel discouraged when there is not one single reason to be discouraged. You still have hope! Pray to God for forgiveness and He will forgive you, and then you need to put it behind you and go forward with an even greater zeal than before.
In these situations it's important to remember the verse in 2 Timothy 1:7: "For God has not given us a spirit of fear [discouragement], but of power and of love and of a sound mind." If you feel discouraged then it's written here in black and white that it isn't God who makes you that way. It has to be from the tempter, and you do not need to listen to him
Always remember that God does not tempt anyone! Would God come with such condemning, discouraging thoughts if He always wanted to fill you with the spirit of power? With His whole heart He wants you to come to victory, and will always give you enough strength and power to get victory as long as you yourself want it. He has tremendous love for you and only wants your very best!
Paul's spirit
"Brethren, I do not count myself to have apprehended; but one thing I do, forgetting those things which are behind and reaching forward to those things which are ahead, I press toward the goal for the prize of the upward call of God in Christ Jesus." Philippians 3:13-14. What a spirit Paul was in! This is written by a man who previously had persecuted and killed Christians, and who made a wholehearted conversion.
A lot of people have a hard time letting go of the past. Maybe they sit and complain and wail over how terrible and weak they are, and completely forget about all the opportunities they have for victory! They have forgotten that God is mighty to forgive them. And that is not some sort of halfway forgiveness, but full forgiveness! Don't trust your own experiences, but fill yourself with faith in God's Word! Of course then you have to have your life in order. If you have a matter that is hindering you from making progress, you need to put that in order wherever it is necessary. And then you can lift your eyes and go forth in faith!
You yourself know of your own weakness, in other words that there are some areas where it is easier for you to fall. Then you need to make haste and pray for God's power and grace to get victory in the next situation. Because in front of you there is a sea of opportunities to try it again. Stand up and press towards the goal! Don't let anything hinder you ever again! You will get victory in every situation! "For whatever is born of God overcomes the world. And this is the victory that has overcome the world—our faith." 1 John 5:4.
"Above all, taking the shield of faith with which you will be able to quench all the fiery darts of the wicked one." Ephesians 6:16. Believe in victory! God knows exactly what kind of person you are and the weakness you have, but you are called anyway! He has full faith in you and that you can get victory in your situations, so if your decision is made then the temptations we come into can be seen in a new way. They are not a hindrance; they are an opportunity!
"Fight the good fight of faith, lay hold on eternal life, to which you were also called and have confessed the good confession in the presence of many witnesses." 1 Timothy 6:12. Come into the same spirit as Paul! You have an eternal life waiting. This is just a transition stage, because you will succeed! Believe in that! Believe in God! He will never abandon you.
This post is also available in
Scripture taken from the New King James Version®, unless otherwise specified. Copyright © 1982 by Thomas Nelson. Used by permission. All rights reserved.