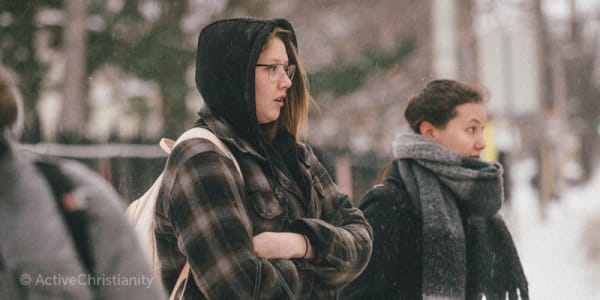 Evil suspicions and conjectures
Evil suspicions are contrary the example left by Christ, stemming from a lack of love. But there is a way out of these destructive thoughts!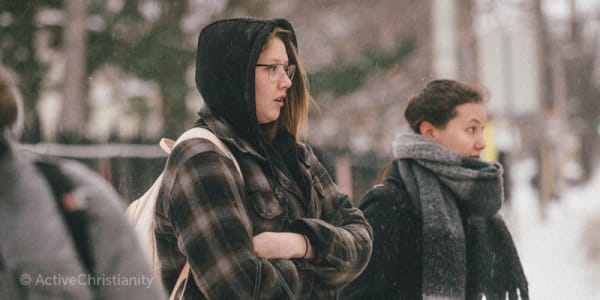 Evil suspicions and conjectures about people and issues have their roots in one's carnality. One sees and hears, and so one passes judgment according to the flesh. Often, one has merely been a busybody in other people's matters, resulting in much unnecessary unrest, first in oneself, and then passing it on to others by idle chatter. Though its covering can be one of seeming concern, underneath there is a high degree of high-mindedness.
Carnally minded or spiritually minded
Jesus said, "Do not judge according to appearance, but judge with righteous judgment." John 7:24. Often if one is questioned about the source of the information from which one has drawn conclusions, they are seen to be merely suspicions and conjectures in one's own or other people's human thoughts. Their source can be one's relatives or others who may be hurt or offended. This is anything but righteous.
How contrary this is to the example left by Christ and His true servants. "His delight is in the fear of the Lord, and He shall not judge by the sight of His eyes, nor decide by the hearing of His ears …" Isaiah 11:3. "I was with you in weakness, in fear, and in much trembling." 1 Corinthians 2:3.
Sirach writes: "Question a friend, perhaps he did not do it; but if he did anything, so that he may do it no more. Question a neighbor, perhaps he did not say it; but if he said it, so that he may not say it again. Question a friend, for often it is slander; so do not believe everything you hear." Sirach 19:13-15 RSV. This could often be the simple answer of coming to rest and strengthening fellowship rather than damaging it. The alternative is often to seek the counsel of one's own soul and that of others who are carnally minded in order to find support and sympathy.
Evil suspicions come from a lack of love
The apostle was confident that the brethren in Rome were, "full of goodness, filled with all knowledge, able also to admonish one another." Romans 15:14. Often, perhaps, it is a lack of such goodness and love toward others that allows these evil suspicions to remain in one's thoughts and be spoken about to others, rather than to go to the one concerned in hopes of bringing help.
"But if you have bitter envy and self-seeking in your hearts, do not boast and lie against the truth. This wisdom does not descend from above, but is earthly, sensual, demonic. For where envy and self-seeking exist, confusion and every evil thing are there." James 3:14-16. Things easily become complicated and confusing if one uses the wisdom that is from below. You open yourself to the source of evil and can quickly be defiled by evil spirit powers. Someone who previously was viewed as precious and beloved can now be put into question, judged, and even condemned. One has come far away from the simplicity of being faithful to Christ, having given room to some self-seeking or envy.
The wholesome words of the gospel
"If anyone teaches otherwise and does not consent to wholesome words, even the words of our Lord Jesus Christ, and to the doctrine which accords with godliness, he is proud, knowing nothing, but is obsessed with disputes and arguments over words, from which come envy, strife, reviling, evil suspicions …" 1 Timothy 6:3-4.
Let us turn away from all our human folly and hold fast to the wholesome words of the gospel, the source of all salvation, blessedness, and fellowship. Let us, as Jesus commanded, deny ourselves and take up our cross daily, not judging lest we be judged, be poor in spirit, and love even as He also loved us. Let us take heed to ourselves and to the doctrine, that we may both save ourselves and those who hear us; and let us pursue peace with all and sanctification, without which no one will see the Lord. (Luke 9:23; Matthew 7:1; Matthew 5:3; John 13:34; 1 Timothy 4:16; Hebrews 12:14.)
This article was first published with the title "Suspicions and surmisings" in the periodical Hidden Treasures in October 2017.
© Stiftelsen Skjulte Skatters Forlag 2017 | ActiveChristianity
This post is also available in
Scripture taken from the New King James Version®, unless otherwise specified. Copyright © 1982 by Thomas Nelson. Used by permission. All rights reserved.