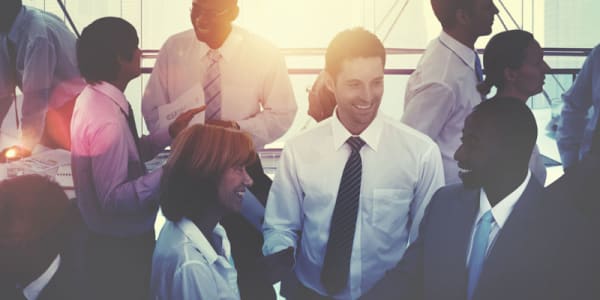 How God taught me to deal with unreasonable people
Here's my story of how I learned that the way to deal with people is by learning to deal with my own reactions.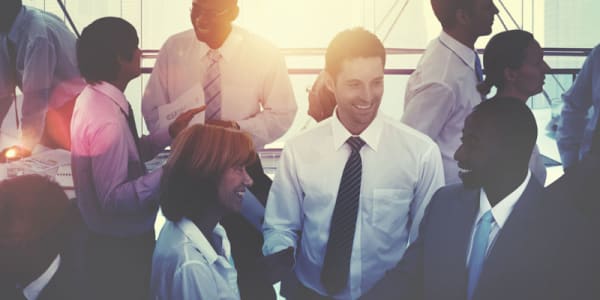 "I am pestered by unreasonable, unhelpful, grumpy people who are hard to be around. I don't think I am going to be able to continue tolerating these encounters. I'm fed up. I experience this nearly every day at work, with my friends, and at home. It seems overwhelming." I found myself engrossed in these thoughts, and it was showing in my reactions when dealing with people.
When I realized that something had to change, God invited me to a better way. He led me to realize that I have a free will to choose how to react: therefore, the battle must lie in my mind. In my need, He showed me, through His Word, a way that was in complete opposition to how I'd taken it previously. I flipped to Romans 12:17-21 and read:
"Repay no one evil for evil. Have regard for good things in the sight of all men. If it is possible, as much as depends on you, live peaceably with all men. Beloved, do not avenge yourselves, but rather give place to wrath; for it is written, 'Vengeance is Mine, I will repay,' says the Lord. Therefore, if your enemy is hungry, feed him; If he is thirsty, give him a drink; For in doing so you will heap up coals of fire on his head. Do not be overcome by evil, but overcome evil with good."
Nowhere there does it say, "Unless people are being unreasonable."
Continue reading below ↓
Like what you're reading?
Putting God's Word to work
I took these commands and got to work. The way people treated me by no means changed, but now I knew a better way. Who in their right mind would tell their co-worker to have a good day, and mean it, after getting screamed at? This was certainly not something that I would naturally do. However, I was commanded to overcome evil with good. It isn't in my human nature to do that, but God is so good that I can go to the throne of grace and pray to receive help to react in a godly manner no matter how I am treated. (Hebrews 4:16)
Then like fresh cool water another verse came to me, "And let us not grow weary while doing good, for in due season we shall reap, if we do not lose heart." Galatians 6:9. That became the comfort I needed. When I choose not to give in to the temptation to react with anger, I am sowing good seed. One day, in due season, I will reap from those victories over temptation. Just think, we are called to bless and not to curse! I have noticed that when I repay evil with good, my days go so much better. People can say, or do whatever they want, but that can't take the joy out of my heart.
Every temptation is a victory won
Although the opportunities are still there, I no longer give in to the temptation to become irritated or impatient. Since God puts His Word in my heart, I believe what is written, and I deny myself (in other words: practice God's Word) and I receive the promise of reaping good. Colossians 3:15-16, "And let the peace of God rule in your hearts … let the word of Christ dwell in you richly in all wisdom; teaching and admonishing one another in psalms and hymns and spiritual songs, singing with grace in your hearts to the Lord." This is what I am gripped of. I am working with this. God will continue to help me with this so no matter who I meet, difficult or not. I can follow the way Jesus opened through the flesh; that is, my human desires, and come to the same life that He did.
This post is also available in
Scripture taken from the New King James Version®, unless otherwise specified. Copyright © 1982 by Thomas Nelson. Used by permission. All rights reserved.