Do you worship the Creator or just the creation?
God said "Let there be!" and created all things. We should love and worship Him alone! He can also create something completely new in us!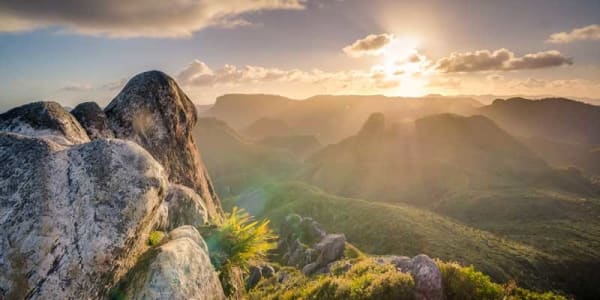 When God created everything, it happened quite simply by His command. "Let there be!" He said, and different things immediately came into existence. He did everything that pleased Him according to His omnipotence.
"For You created all things, and by Your will they exist and were created." Revelation 4:11.
Worship the Creator
All praise and adoration and honor and worship belong to the Creator. "Shall we not much more readily be in subjection to the Father of spirits and live?" Hebrews 12:9. We should love Him, honor Him, and serve Him alone! We should worship Him and pay close attention to His words in order to obey them in every detail, esteeming Him and considering Him alone worthy of being worshiped!
Yet, instead of obeying Him, serving, praising, and worshiping Him, most people do what is written in Romans 1:25: "Who exchanged the truth of God for the lie, and worshiped and served the creature rather than the Creator, who is blessed forever. Amen."
Many people have done this to a greater or lesser extent. They admire or worship all kinds of created things – like intelligence, beauty, influence, wealth, accomplishments, and talent – instead of honoring or worshiping God. Consequently they are prone to things like idolizing people, jealousy, sexual immorality, covetousness, pride, unthankfulness, being bound by what people think of them and much, much more. If we were to see higher than all these created things to the Creator of all things, we would see that the only value and meaning in all of these things is such as can be used for God's glory!
If we humble ourselves before Him and obey His creative Word, then we will come to an end of all of these sins and all that He has created can be used as He intended – that His will be done on earth as it is in heaven, and that His name is glorified.
It is meaningless to admire created things and not the Creator. None of them would have existed if the Almighty Creator had not created them. "You shall worship the Lord your God, and Him only shall you serve." Matthew 4:10. There is very little true worship of God the Creator. May there be much, much more conscious worship of God!
Continue reading below ↓
Like what you're reading?
A new creation!
The amazing fact about the creation is that God needed to say just three words: "Let there be!" and it was there immediately!
Now, in the time of the new covenant, God is again in the process of creating something new. This time it is something new in us! "Therefore, if anyone is in Christ, he is a new creation …" 2 Corinthians 5:17.
When we believe it, He creates just as He did in the beginning with His "Let there be," and the result will be according to our faith. The word, "According to your faith let it be to you," is then fulfilled. (Matthew 9:29)
Do you have faith that you can overcome your lusts? Then it will be done! God who created the heavens and the earth will create purity where once there was impurity! He can create love where once there was anger, contentment where once there was jealousy, peace and joy where once there was anxiety and unrest. Not as if by magic, but when we, with patient endurance, overcome by the power of the Holy Spirit each time we are tempted.
"For you have need of endurance, so that after you have done the will of God, you may receive the promise." Hebrews 10:36.
Food for thought:
Can you think of situations where it's possible to unintentionally worship the creation instead of the Creator?
Do you have something in your life that you are struggling to overcome? Do you believe that the God who created heaven and earth and everything in them can create something new in you?
This post is also available in
Scripture taken from the New King James Version®, unless otherwise specified. Copyright © 1982 by Thomas Nelson. Used by permission. All rights reserved.