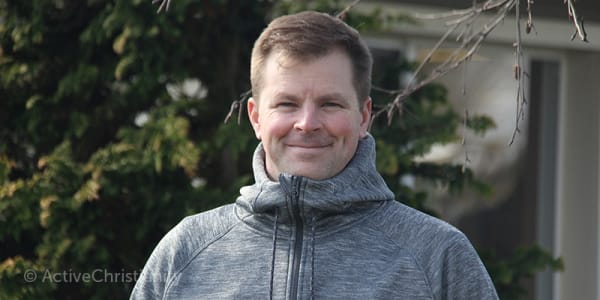 God wants to do a miracle in me!
God doesn't ask what your past is, who you are or what you're able to do. All He asks is if you're willing …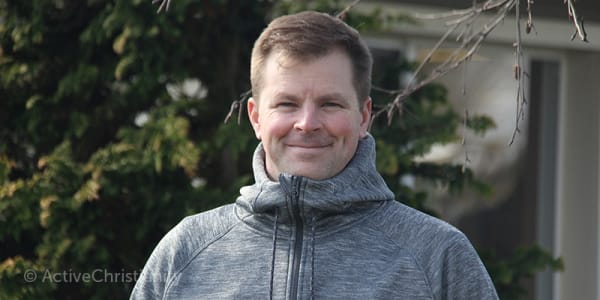 God has something that He wants to do in my life. He wants to transform me. "For whom He foreknew, He also predestined to be conformed to the image of His Son, that He might be the firstborn among many brethren." Romans 8:29. And He is more than able to do that. But if all I see is how I am as a person, how things have been in the past, my own tendencies, family traits that I inherited, if I'm just resigned to the fact that this is how I am, then I'm limiting God. He can't do His work in me.
Admit the truth and have faith!
It's true that I have to acknowledge and admit the truth about myself. I see how it is now, yes. But then I have to lay hold of faith. I have to see how it can be, if I submit myself to God. It isn't me who is going to accomplish anything, but God is going to accomplish things in me. But then He needs my cooperation. I have to be willing to give 100%. I have to exchange my attitude of resignation about who I am for an attitude of faith. "Now faith is the substance of things hoped for, the evidence of things not seen." Hebrews 11:1.
It's written in Jeremiah 29:11: "For I know the thoughts that I think toward you, says the Lord, thoughts of peace and not of evil, to give you a future and a hope." If I believe that these are God's thoughts for me, then I need to have the same thoughts for myself. Yes, it is true that maybe I have certain traits that cling closely to me. But just because it is that way now, doesn't mean it has to remain that way. God will work in me and give me the means and the power to overcome those things if I don't allow my human reasoning and my own thought processes to hold me back. If I have faith in Him and hope for the future.
"Knowing that you were not redeemed with corruptible things, like silver or gold, from your aimless conduct received by tradition from your fathers, but with the precious blood of Christ, as of a lamb without blemish and without spot." 1 Peter 1:18.
He works with me as an individual in a personal way. So, I can't look around and see how He is working with others and compare my own life to them. They have to be obedient to do what—and be who—God is working in them, and I have to do the same.
Continue reading below ↓
Like what you're reading?
God can create something new in me
And maybe it can seem like it would take a miracle to change me from who I am. I know myself and I know that there are things that seem like they are so deeply ingrained in me. But don't we serve a God of miracles? And the miracle that He can do in me is not the least of His miracles. It's the greatest thing of all. The God who is the Creator of all things can also create something entirely new in me. I just have to be willing and believe.
Jesus came and He showed us the way. I have to deny myself, and take up my cross. I have to give up my own will. I have to humble myself. I have to be willing to fight the good fight of faith and suffer in the flesh to be finished with sin. And when I don't feel that I am able, then I need to believe these words: "And He said to me, 'My grace is sufficient for you, for My strength is made perfect in weakness.' Therefore most gladly I will rather boast in my infirmities, that the power of Christ may rest upon me. Therefore I take pleasure in infirmities, in reproaches, in needs, in persecutions, in distresses for Christ's sake. For when I am weak, then I am strong." 2 Corinthians 12:9-10.
And then changes start to happen in my life. I become free. I discover that I don't have to be bound by who I am by nature. In situations where I once would have reacted a certain way, I'm free from having to react like that. Instead I can react with the fruit of the Spirit. I am free to be who God intended me to be. I become happy when my thoughts stop revolving around myself, and I start to think God's thoughts.
This post is also available in
Scripture taken from the New King James Version®, unless otherwise specified. Copyright © 1982 by Thomas Nelson. Used by permission. All rights reserved.