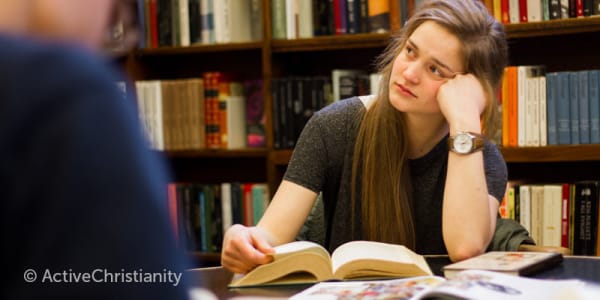 How can I find time for God when life is so busy?
Can my interests and pursuits in this world be part of my life with God?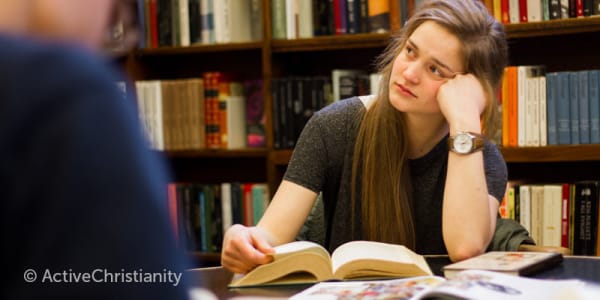 "For where your treasure is, there your heart will be also." Matthew 6:21. It is a big deal where I put "my treasure." Without remaining vigilant to my calling, my focus can slip back and forth until "my treasure" is firmly fixed on things of this world.
I always make time for the things that I care about the most. If I am honest with myself and think about where my interest has been for the past day, week or month, I will see what I value the most.
Everything I do is done before God's face. My everyday concerns and interests can quickly become the tool through which I am constantly distracted from what really matters, hogging all my time and severing the connection I had with the Spirit. My school, career or other life situations can be something I enjoy, or merely a necessity, but through it all the most important thing is to have a connection to God, and He must be part of all I do.
"But seek first the kingdom of God and His righteousness, and all these things shall be added to you." Matthew 6:33. If, in pursuing my career or school work, I cannot maintain my relationship to God, that means that I am more concerned with earthly things. When I have a divided heart like this, I am far too busy to consider where the Spirit wants to lead me.
I am called to be in the world, but not of the world. (John 15:19; John 17:14-19) Though I can enjoy and be interested in the things around me, I must always remain fixed on my heavenly calling. When I recognize that this is the only thing that matters in my life, I get an honest and genuine interest in things that are Godly.
Continue reading below ↓
Like what you're reading?
A still, small voice
1 Kings 19:11-12 describes our heavenly guidance as a "still, small voice." There are plenty of distractions in today's society that can keep me from a life with God. Like static from a television set, these distractions can drown out this still, small voice, pushing me to the left and to the right until my attention is focused on the earthly instead of the heavenly. I cannot do the will of God when I cannot hear His voice.
It is only by drinking daily of the living spirit in God's Word that I will be given an ear to hear and armor to fight against the wiles of the devil. "Be sober, be vigilant; because your adversary the devil walks about like a roaring lion, seeking whom he may devour." 1 Peter 5:8. When I am consumed with my own interests and constantly preoccupied with my daily routine, without letting God be part of it all, I am unprepared for spiritual warfare and will often be caught unawares when the temptations come.
Faithful in the small situations
It is in the daily situations that I am tempted to sin. Every single day is full of opportunities to overcome my self-will. At my job or at school I can be tempted to frustration, anger or backbiting. Once I was "too busy" to work with my personal connection with God, but when I come into these situations, this is exactly what I need in my day if I am to overcome.
Only by giving up my self-life can I come to peace. These small daily circumstances may not seem like much, but remaining faithful in these trials plays an important role in my spiritual life. (Luke 16:10) Spiritual growth only comes through a daily battle when I strive after my calling and put to death what I recognize as sin in every opportunity. Far from being merely a "priority," a life with God encompasses every aspect of my existence.
Then serving and loving God becomes like breathing: I can't put it on hold when pursuing other interests. It becomes the very reason for my life, the driving force behind my actions and attitudes, no matter what I am doing. Instead of being a duty, reading God's Word, praying and seeking fellowship with likeminded people become my treasure, my greatest joy and interest. Listening for that "still, small voice" becomes a part of every activity. I am never "too busy" for God; my life is living for Him.
This post is also available in
Scripture taken from the New King James Version®, unless otherwise specified. Copyright © 1982 by Thomas Nelson. Used by permission. All rights reserved.