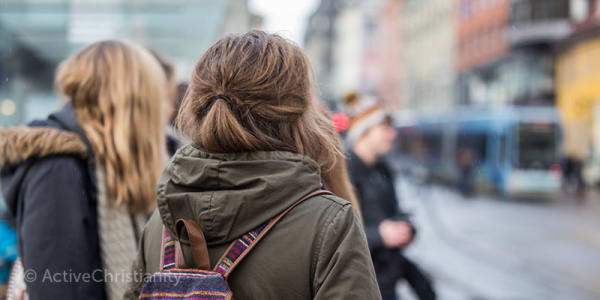 How leaving my comfort zone opened my eyes immensely
Sometimes we can wonder why God allows us to go through difficult situations.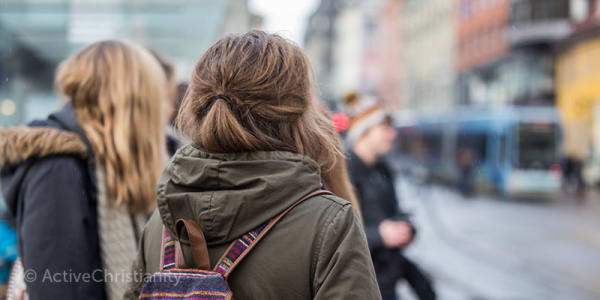 A few years ago I started a new job that required me to move to a new country. Before I moved I had all these ideas of how that would be.
A welcome change?
Back home I had been very involved in a youth group – organizing activities, volunteering regularly. I had a group of friends and worked with people I had known for years. All this kept me pretty busy, which suited me very well. I was comfortable.
Uprooting myself was difficult, but I was also excited to have some new experiences. Despite trying not to have expectations, it wasn't long after I moved that I realized this wasn't going to be as seamless as I'd thought.
I wanted to take up responsibilities in my new youth group, but it seemed I wasn't needed here as much. I was trying to understand a new culture, getting to know new people, and settling into my new job. Top all this off with about six months of consecutive cloudy days and too much time to think – it's safe to say I was not having the time of my life.
Moving backward?
I started to question why I had even moved. I felt as if I was going backward in my spiritual life because all of a sudden I was seeing all this stuff within me that I didn't know was there before. Maybe I wasn't the kind, willing, thoughtful and happy person that I thought I was? Maybe I was only willing to be kind and happy on my own terms? But how can one be truly happy on their "own terms?" Life was always changing, and if my happiness was subject to my earthly situations then I was going to be in for an emotional roller coaster of a life.
I didn't want things to continue this way. I knew I wouldn't be in this new place forever and I didn't want to waste my time being dissatisfied.
"And we know that all things work together for good to those who love God, to those who are the called according to His purpose." Romans 8:28.
With all my newfound time to think I realized that it was good for me to be uprooted from my comfortable life. I started to wonder about why I volunteered and organized youth activities. Was it because I loved Jesus and wanted to please Him, or was it just because I enjoyed being busy? Back home it had been so easy to think that I was doing well spiritually simply because I had all this responsibility. Without all that I realized I needed to strengthen my relationship with Jesus and acknowledge whether I wanted this life because it looked good on the outside, or because I love Jesus and there's no other way for me to live than for Him. (2 Corinthians 5:14-15)
A re-evaluation
These new situations brought out so many tendencies in me – things that I thought I had previously dealt with or didn't realize I had – like being irritated, dissatisfied, antisocial, discouraged, even thinking that I was superior to others. I didn't like seeing all this stuff creep its way to the surface, and for a while I blamed it on my situations. "If only things were different …"
If I'm being honest, there were quite a few times when I wished I hadn't moved because I missed my old, comfortable life. Maybe that's not such an unusual thought to have in challenging situations. Then I thought about Jesus and the mindset He had.
"He went a little farther and fell on His face, and prayed, saying, 'Oh My Father, if it is possible, let this cup pass from Me; nevertheless, not as I will, but as You will.'" Matthew 26:39. If Jesus – in the extreme trials that He had to go through – could have this attitude, shouldn't I at least have the same?
There are things that God has to bring us through to break us down so we can see our true nature and make progress in the way He has intended for us. Then I need to see that just getting through these situations doesn't bring progress, but I need to acknowledge my sin and cleanse it out, otherwise my situations would have been a waste. If I don't deal with the sin in my flesh that I see now, then it will keep resurfacing.
The power of self-acknowledgment
When I finally see the sin in my flesh, then that is prime time for Satan to sow thoughts of discouragement. He whispers things like "You're so much worse than everyone else, you haven't made any progress, you'll never get victory over sin, you should just give up." Those are all complete lies!
I wasn't moving backward in my spiritual life just because I suddenly saw a different side of myself. That side of me had always been there; it just took a change of situation for me to notice it. It is actually so hopeful because it is God's way of showing me that He hasn't given up on me – by allowing me to see these things!
There is tremendous power in being able to say, "Yes, I am like this and I know that it's not good," because only then can I put to death the sin that I find in myself.
I don't need to wish my situations away. That's not how God will fulfill His work in me. When I am quick to acknowledge the truth about myself and ask God for help, He can help me make progress towards my goal of becoming like Jesus.
"… being confident of this very thing, that He who has begun a good work in you will complete it until the day of Jesus Christ …" Philippians 1:6.
Scripture taken from the New King James Version®, unless otherwise specified. Copyright © 1982 by Thomas Nelson. Used by permission. All rights reserved.